We're Launching Taste of France Magazine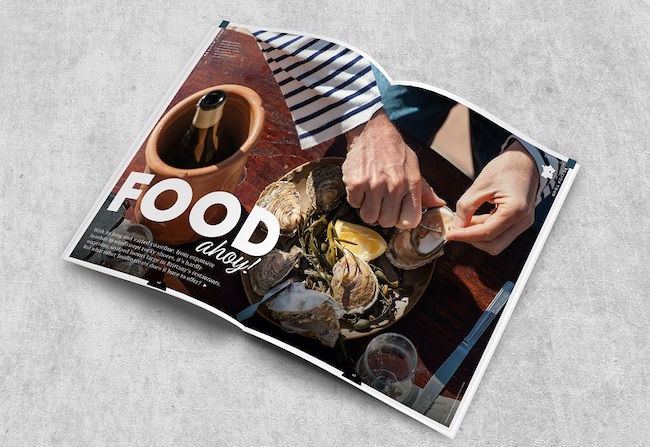 The countdown to the launch of our new French foodie bible, Taste of France, has begun – and it's set to be the best thing since sliced baguette!
Our team of elite gourmands has certainly put in the time, miles… and extra pounds. Armed with an insatiable appetite (and elasticated waistbands) our ravenous bunch spent months feverishly chomping and quaffing their way through La Belle France to unearth the country's finest terroir, top bistros, gourmet hideouts and producers off the beaten path so you can get straight to business on your next jolly.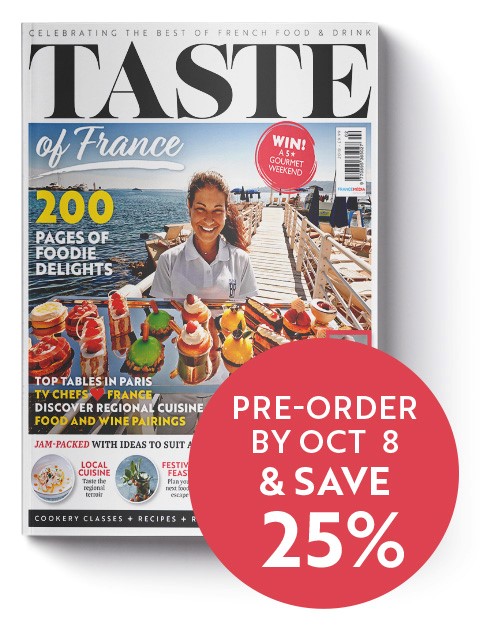 Feeling peckish yet? Taste of France is packed to the gills with mouth-watering regional guides, handpicked gastro destinations, wine trails and exclusive interviews with such trailblazers as lean cuisine pioneer Michel Guérard, celebrity baker (and all-round gas) Éric Lanlard, deft food stylist and writer Béatrice Peltre and master boulanger Éric Kayser.
Hungry for more? We've picked the brains – and plates – of a host of culinary mavericks including James Martin, Trish Deseine, David Lebovitz, Michel Roux Snr and Clotilde Dusoulier to whip up a free bite-size recipe supplement.
We've even thrown in our go-to vegan haunts and favourite veggie joints for the herbivores amongst you – and plenty more indulgent surprises along the way.
Tempted? To sweeten the deal, we're offering 25 per cent off all pre-orders before October 8.
Your French foodie spree starts here…
Click here to secure your copy now.
More in cheese, chefs, cooking, food, foodie, French food, recipes, restaurants, wine
---
---
Comments