Paris to Launch All-Night Metro Service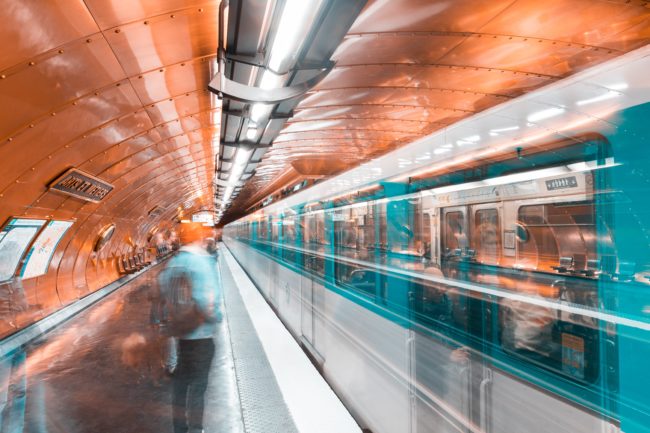 It's a truth universally acknowledged in Paris that late-night carousers are hard-pressed when it comes to public transport— either making a dash for the last metro or opting for a Vélib', taxi, or Uber. So it'll be music to their ears to learn that the city will be launching all-night metro services this weekend. Usually this only occurs twice a year: on New Year's Eve and Fête de la Musique on the Summer Solstice. This service will be offered one Saturday a month.
Starting this Saturday, September 14, you'll be able to pull an all-nighter. Six metro lines (1, 2, 5, 5, 6, 9, 14) and three tram lines (T2, T3a, T3b) will run continuously through the wee hours of the night and into the morning. The metros will run every 10 minutes, while the trams will run every 20 minutes. The other all-night metro Saturdays will be October 19, November 9, January 18, February 15, and March 14.
The impetus behind this initiative? Valérie Pécresse, president of Ile-de-France Mobilités (IDFM), was quoted in Le Parisien as wanting to revitalize nightlife in the capital, particularly after businesses suffered from the gilet jaune protests.
But night owls shouldn't get too excited– this is only a six-month trial period. After all, the metro needs to close sometimes so that the RATP, the Paris metro  authority, can conduct important maintenance and infrastructure projects. A follow-up study will take place in April 2020 to see about the long-time sustainability of an all-night metro.
Photo credit : Image credit: Unsplash, non_creation
Leave a reply
Your email address will not be published. Required fields are marked *