Home
Tags
Posts tagged with "Pigalle"
Tag: Pigalle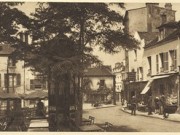 Up we climb now to the top of Paris; up the butte de Montmartre, the hill overlooking Paris in the 18th arrondissement—a neighborhood of...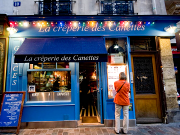 La crêperie des Canettes, Paris 6th. Photo by patrianova. It's easy to get blasé about crêpes in Paris. If you're anything like me, after a brief but...