Home
Tags
Posts tagged with "cherry blossoms"
Tag: cherry blossoms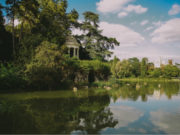 There's a reason so many songs and poems have been dedicated to Paris in the springtime. The trees are in blossom, the daylight lingers...
Is there is anything more romantic than sitting under pink blossoms? And the good news is that you don't have to travel all the...