Home
Tags
Posts tagged with "bed and breakfasts"
Tag: bed and breakfasts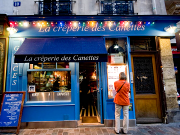 La crêperie des Canettes, Paris 6th. Photo by patrianova. It's easy to get blasé about crêpes in Paris. If you're anything like me, after a brief but...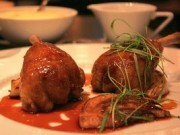 Dinner: (noun) The main meal of the day, taken either around mid-day, or in the evening. From old French disner. So, let's start with dessert,...