Get Your Purchases Tax-Free in France!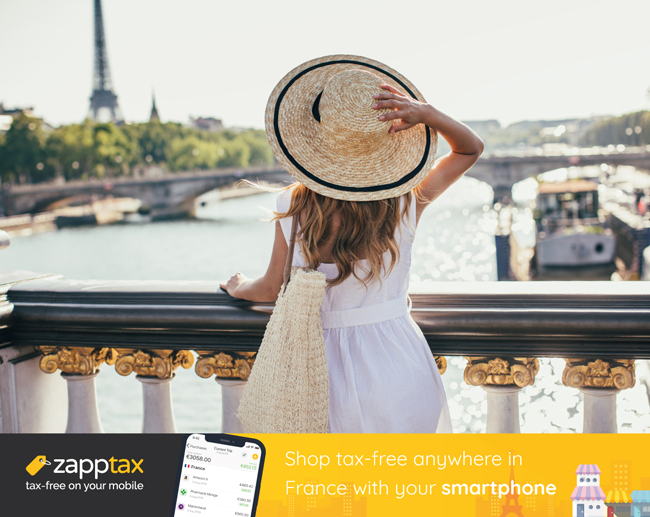 Take advantage of your stay in France to get your purchases tax-free, even online.
You are in France and there are plenty of shopping opportunities…. Your time is precious (especially on vacation!), so it's nice to know you can get a VAT refund online as well as in-store purchases. It's fast, easy, and there's a wide selection… There's a lot to be said for shopping online. Since 2007 ZappTax has helped shoppers buy tax-free online.
How does it work? Read on for instructions, as well as some brands we have spotted which favor local or eco-responsible products and concept stores inspired by your favorite series.
How to shop online with ZappTax?
To get a VAT refund for online shopping with ZappTax, you simply need to request an invoice (made out to ZappTax) from the online merchant. We then "transform" your invoices into a tax-refund form, which you receive electronically.
To get a VAT refund for online shopping, you must meet two conditions:
Request an invoice made out to ZappTax when paying for the order (How can I shop tax-free online with ZappTax?)
Your purchases must be delivered to a country where the ZappTax service is available (France, Belgium, or Spain), for example to your hotel or holiday home.
Our teams are there if you need help or if you have any questions and do not hesitate, to contact us.
Unmissable brands you can buy online and in person!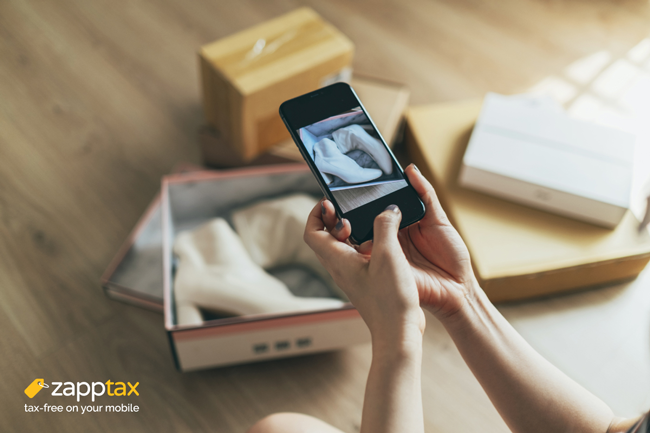 1. Fresh and Salt: 100% DNVB
Inspired by California, their chic and glamorous "Day to Night" swimsuits highlight their French touch. Favoring local over global, 100% made in Europe, make way for Spanish and Italian materials, all certified Oeko Tex Standard 100 and for the majority 100% eco-responsible with 95% online distribution. If you are in Paris, visit them in their pop-up in the 2nd arrondissement.
2. Sezane
Available online or at 1 rue Saint Fiacre, 2nd arrondissement, born in Paris and crafted in the best ateliers, the idea behind Sézane is simple: create high-quality, perfectly-cut pieces that can be worn forever. The collections offer timeless pieces that will outlive fleeting trends and suit every season with luxury quality at fair and accessible prices. Their style is made from eco-friendly and innovative materials. A certain "je ne sais quoi" for everyone.
3. Stranger Things: For TV and shopping addicts!
Through the end of September, Paris will be home to the Stranger Things pop-up store, offering an immersive shopping experience in honor of the TV series' fourth season. The world of 1980s Hawkins has been reproduced on the avenue des Champs-Elysées, letting you take a selfie on Joyce's famous sofa or visit Onze's roller-skating rink… The limited-edition official series products sold on-site include backpacks, T-shirts, and more.


Lead photo credit : Courtesy of ZappTax
More in Online Shopping, Tax Free, ZappTax
---
---