6 Creative Advent Calendars for Francophiles 2022
Gone are the days of tacky Advent calendars filled with bad chocolates. In Paris, the trend for the last few years is creativity and elegance. Iconic French brands are getting in on the action with original calendars stocked with fun gifts (think tea, beauty products, even organic wine!) Love yourself this Christmas with these special Advent calendars that are sure to put a smile on your face daily as you count down to December 25.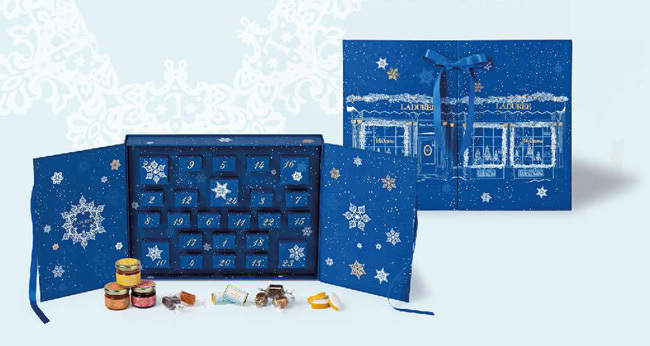 1. Ladurée Paris – Céleste Advent Calendar
This sophisticated Céleste Advent calendar by Ladurée (a pâtisserie famed for their macarons) contains a great selection of sweets and chocolates – perfect for those with a sweet tooth. Find great treats every day behind the starry midnight blue boxes: from nougats to caramels, chocolates, fruit candies, and even jam.
Further information
Available from November 14th
Price: €72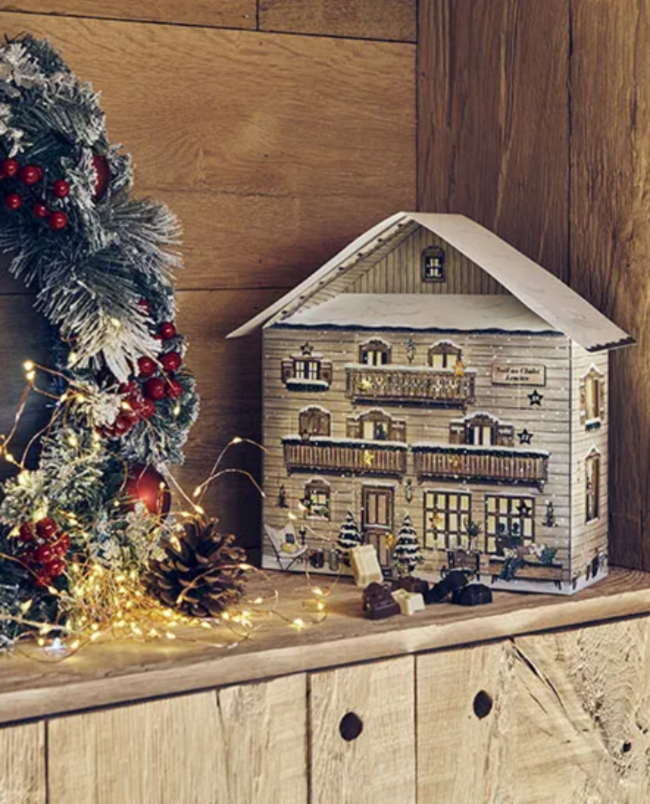 2. Maison Lenôtre – Christmas at the Chalet
Look forward to 24 days of luxurious morsels like chocolates, ganache, and pralines from Maison Lenôtre (established by Gaston and Colette Lenôtre in 1957). Illustrated by Clémence Monot, this wintry chalet-themed Advent calendar will bring the French Alps into your home.
Further information
Available from November 16th
Price: €39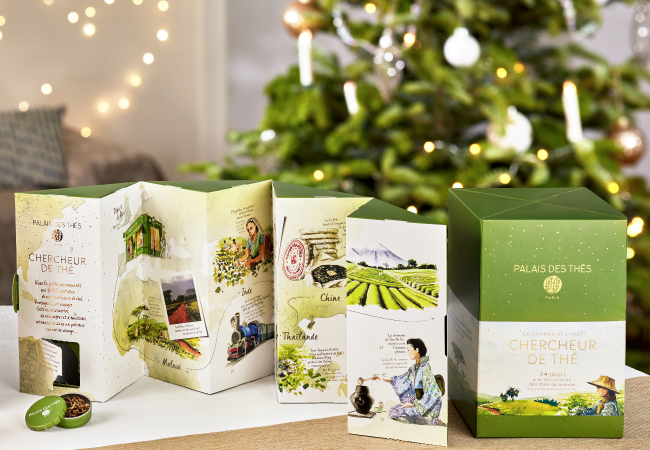 More of a tea lover? Travel the world with this unique calendar containing tea from 11 different countries. Discover individual portions of whole-leaf tea packed in cute metal boxes, and explore teas from countries such as China, Sri Lanka, Kenya, Myanmar, and more. Also includes seven rare and outstanding 'Grand Cru' teas.
Further information
Available from October 5th
Price: €49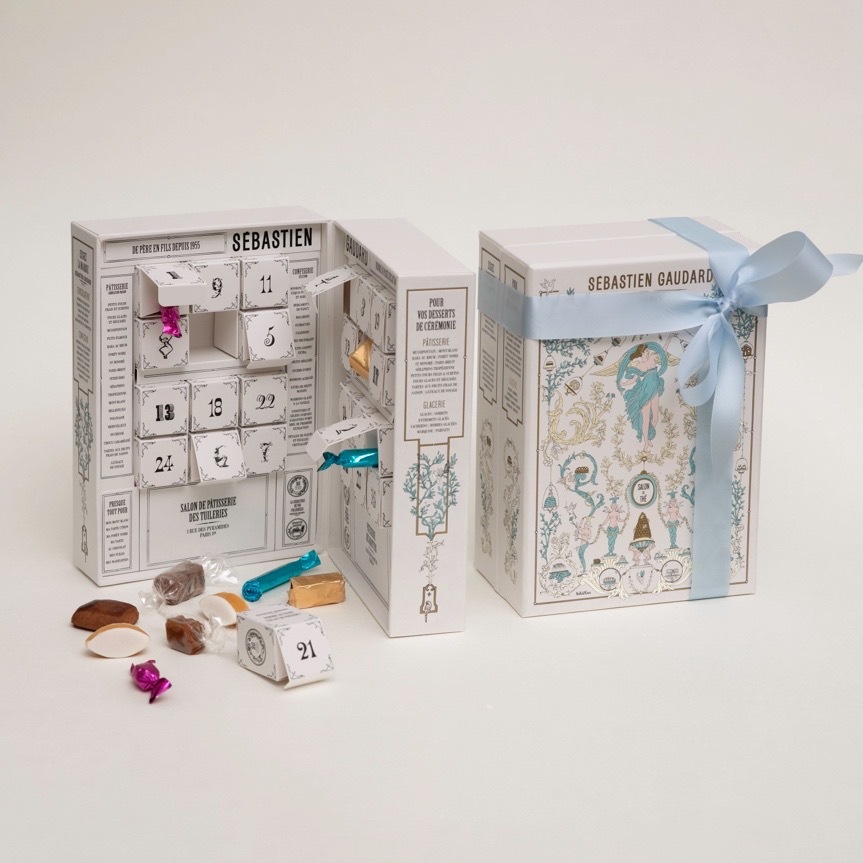 Delicately designed with Art Nouveau style packaging, adorned with a simple baby blue ribbon, the Advent calendar by pastry chef Sébastien Gaudard is a must-have this Noel. The beautifully presented box of edibles includes Christmas favorites such as gingerbread, crunchy pralines and salted butter caramels.
Further information
Available from mid-November
Price: €52
Only available in France
View this post on Instagram
5. Blissim – Beauty calendar
Ditch all the edible sweets and pamper yourself with Blissim's multi-brand beauty calendar which includes 14 full-size products amongst other goodies. With great gifts from brands such as Mac, Caudalie, Rituals and Garancia, self-care can be taken to a whole new level this December.
Further information
Price: €64 (€54 if subscribed)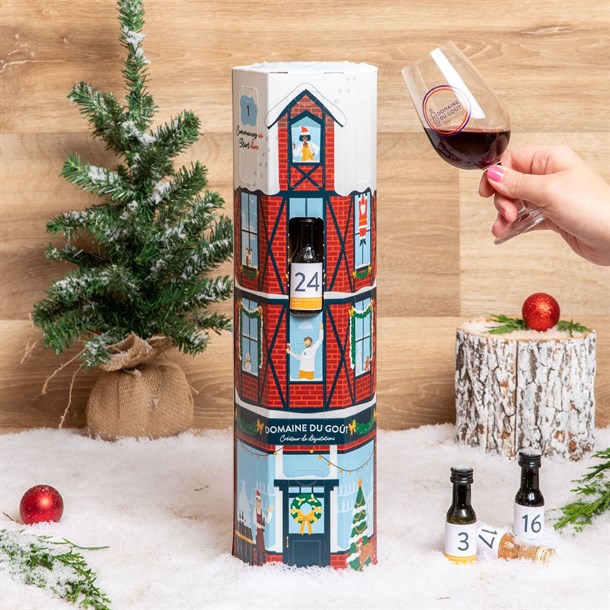 Christmas is the time to be merry – what better way to do that than to savor a glass of wine a day? Nature & Decouvertes' organic wine Advent calendar is a gift that keeps on giving. Enjoy blind-tasting new appellations from different regions of wine leading up to the big day. You can guess the wine, receive tasting tips and learn more about your favorite drinks on their interactive webpage. Simply scan the QR code at the back of the calendar to join in the fun.
Further information
Price: €79
Discover other Advent calendars by Nature & Decouvertes here
Now you've treated yourself to one of these great French Advent calendars, why not have a gander for presents to gift your loved ones? Find the perfect present for the Francophile in your life at Gifts from France.
Lead photo credit : Advent Calendar. Photo credit: Shutterstock
More in advent, Blissim, calendar, chocolate, Christmas, gifts, Laduree, Maison Lenótre, Nature & Decouvertes, Palais des Thés, Sébastien Gaudard
---
---