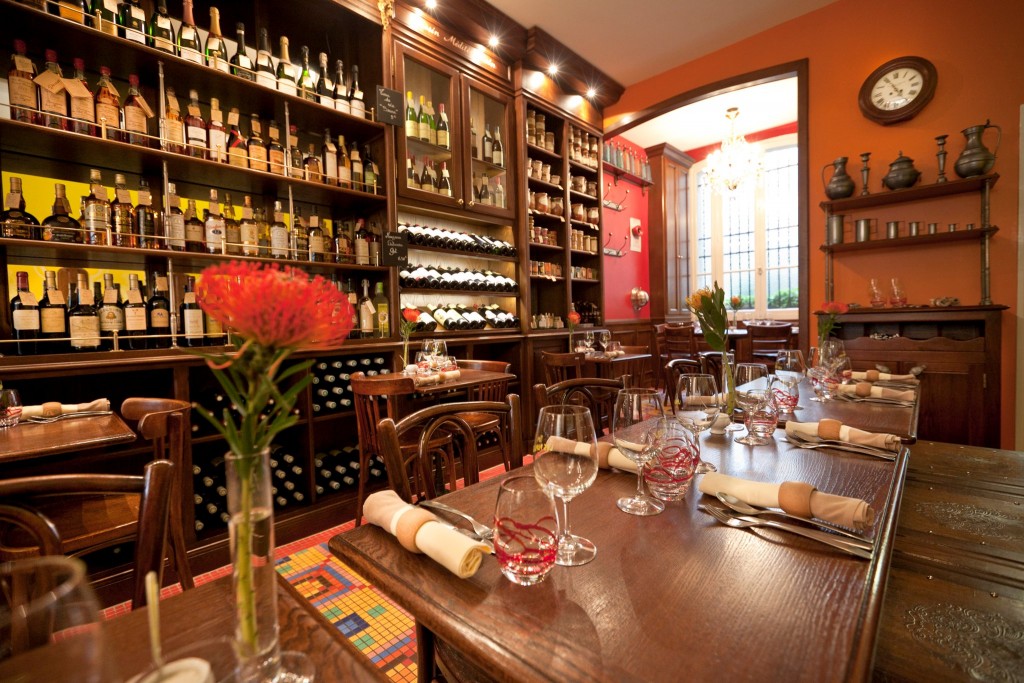 BP take: A tiny, unpretentious neighborhood bistrot, wine shop and gourmet grocery in the Latin Quarter—the name means taste buds. The excellent, reasonably-priced four-course dinner menu offers dishes like artichoke soup with foie gras mousse and grilled pork belly with mushrooms. Lighter lunch and a la carte dishes include salads, terrines, tartines and escargots.
"There's the same kind of "a-good-time-was-had-by-all" spirit at Les Papilles, which has become a much-loved institution in the Latin Quarter. Affable patron Bertrand Bluy displays his terrific selection of wines on open shelving, where customers can browse and choose, and the kitchen prepares a single menu daily—on a recent visit it was pumpkin soup garnished with tiny croutons, lardoons, chives and shavings of raw chestnut, followed by roast pork with white beans, sun-dried tomatoes, garlic, thyme and pistou sauce, with pannacotta and Reine Claude plums for dessert. At lunch, you can also just stop by for a lighter bite and a glass of wine after a nice stroll in the nearby Jardin du Luxembourg." — Alexander Lobrano, "The Wine Bar Boom," France Today (2012)
30 rue Gay-Lussac, 75005. Tel: 01 43 25 20 79. www.lespapillesparis.fr. Open for lunch and dinner; closed Sunday and Monday. Average price 50 euros/person with wine.