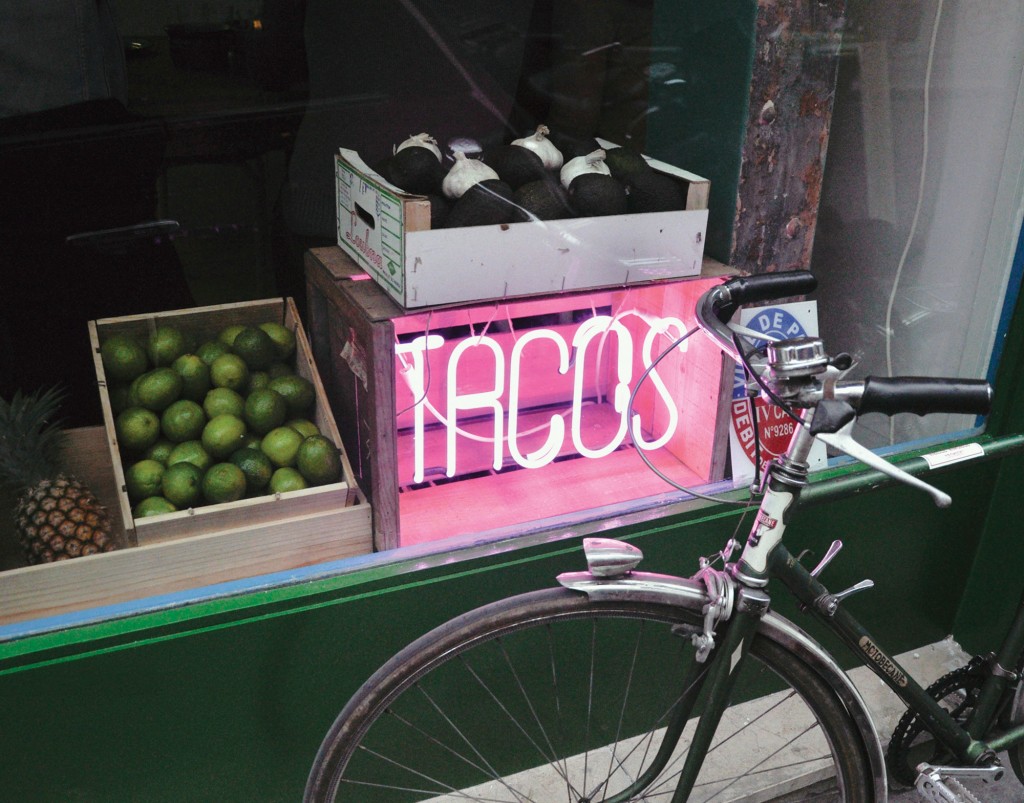 BP take: Now a hip fixture in the Upper Marais, this taqueria-cum-cocktail bar doesn't disappoint. Behind the secret door in the back, you'll discover expertly mixed cocktails with top-notch ingredients.
"It all started in 2011, when the nightlife triumvirate opened Candelaria (52 rue de Saintonge) in the Upper Marais. In a city known for boeuf bourguignon rather than burritos, opening an authentic taqueria wasn't without risk. Happily, the crowds were soon  lining up for carnitas tacos paired with homemade salsa. Another great addition is a speakeasy-style bar like you'd find in Manhattan, which is hidden behind an unmarked door in the back. Voila, Candelaria's creators had effectively filled a void on the Paris scene…" — Mary Winston Nicklin, "The Nouvelle Vague: Today's Expats in Paris," France Today
52 rue de Saintonge, 75003. Tel: 01 42 74 41 28. www.candelariaparis.com. The taqueria has non-stop service every day from Sunday- Thursday (12:30 pm- 11 pm) and Thursday-Saturday from 12:30 pm – midnight. Brunch is available on Saturdays and Sundays. The cocktail bar is open every day from 6 pm- 2 am. Cocktails start from 12 euros.