Confessions of a Culinary Student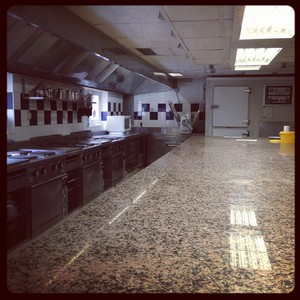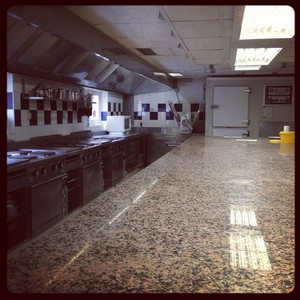 "Eetz okay," pronounced the chef in heavily accented English, after I had presented him with my apple tart. It was only my second day at Le Cordon Bleu, the culinary institution famous for producing chefs like Julia Child and Giada de Laurentiis, but for the nth time I felt myself slipping into a soon-to-be-familiar state of passive anxiety.
Prior to enrolling in my nine-month Diplôme de Pâtisserie program, I had never written a cookbook nor worked in a professional kitchen. I was, at best, an advanced amateur baker armed with several years of food blogging experience and a repertoire of recipes that had proven successful at events ranging from birthday parties and family gatherings to dessert auctions. So when I entered culinary school this past summer, mere weeks after earning my bachelor's degree in an unrelated field, it was not with the expectation of being the best relative to my peers, but merely to be competent.
Nothing quite prepared me, though, for how big a jump it is to go from baking a cake in the comfort of your own kitchen in sweatpants while listening to your favorite playlist on iTunes to a practice kitchen with a dozen other students, all decked out in starched and pressed uniforms and working in concentrated silence punctuated by the presiding chef barking orders in French. At least, that was my first impression of cooking school.
It turns out, though, that the tension and pressure in the kitchen brings people together, so by the end of the first week the atmosphere had relaxed a bit. Our group began to feel comfortable enough to chat and make jokes while still getting our work done, but a certain inescapable sense of formality remained, particularly whenever a chef came around to examine someone's work.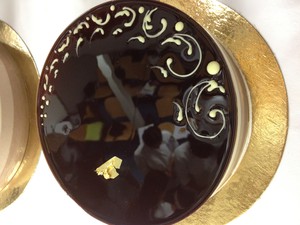 Compliments are virtually nonexistent within the confines of Le Cordon Bleu, although this could just be a reflection of overall French culture. In practicum as long as you have managed not to mess up the assigned dish too badly, you can expect to hear, "C'est pas mal" (It's not bad). Each chef has his own particular way of doling out criticism, but hearing, "Pas bien" (not good) is generally followed by a heart-sinking sensation. But the worst, by far, are the chefs who, without a word, use their index finger to point out the mistakes and then look at you impassively, as though daring you to defend your work.  Although some of my peers have professional experience in the restaurant industry, when faced with such bluntness it can be hard for anyone to keep their confidence intact.
Regardless of the outcome, as students we are expected to answer almost everything a chef says with either, "Oui, chef," or, "Non, chef."
Hearing the class parrot in unison reminds me of being back in grade school, which is ironic given the median age of the student body. Being in my early twenties, I fall towards the younger side of the spectrum, while on the opposite end some students look to be about my parents' age. The diversity also applies to nationality. My class of forty-five has representatives hailing from all continents, and walking through the communal Winter Garden on the way to my locker I'm guaranteed to hear an array of languages and accents.
Demonstrations, which are the equivalent to lectures, are taught in French but translated into English. The school keeps a rotating group of translators, but for anyone who knows even a little French it quickly becomes apparent that some are better than others.  I understand enough to realize when a mistake has been made, and quickly rectify it in my notes, but there are some students who speak neither French nor English very well.  I marvel at their ability to somehow manage to get by in practicum, but I suppose that with the cameras and television screens, as well as mirrors suspended from the ceiling of the demonstration rooms, that it is easy enough to see what the chef is doing, even if the narrative occasionally gets mangled.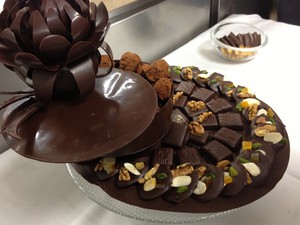 Following the demonstration the chef presents the dish – attractively plating an individual dessert like a macaroon or putting elaborate garnishes on a cake – and allows students to come forward for a closer look. For most this also means snapping some photos.  One could make a joke here about Asians forever being shutterbugs, as the majority of pâtisserie students are Asian, but now that we are past the basic level it is more important than ever that our pastries are not only made correctly, but also look attractive and enticing.
"If you were a customer," says chef via a translator, "Would you want to buy it?"
This has been my biggest struggle as of late – how to position fruit or delicately pipe melted chocolate atop a cake such that it achieves a sense of movement, leading the eye around the pastry without seeming too garish, and finishing it off before time runs out and class is over.
I never thought that cooking school would be easy, but I am constantly surprised by how much it challenges me. It's healthy, though, because it forces me to be quick yet accurate, multi-task, and still be aware of what needs to happen two steps down the line. The borders of my creativity are tested each day and, even with all the little mistakes, I know that I'm already much more adept than when I started.
Leave a reply
Your email address will not be published. Required fields are marked *