"When I was visiting Bali, I always used Google Maps to get directions."
"Do you remember that time we made a Live Instagram Story of the sparkling Eiffel Tower?"
Get used to hearing these more often because not having Internet abroad is so last season!
Travel Wifi, the Paris based start-up providing pocket wifi and sim card to travelers, promises their products will be your perfect company abroad.
If you already know what a pocket wifi – also known as mifi or mobile hotspot – is you can skip to the next paragraph. However if you still haven't heard of it then sit back because your travel habits are about to change.
Whether you are traveling in France, in Europe or around the World, Travel Wifi will provide you with your own 4G Internet wherever you are. Their hotspots are convenient for families, groups or friends traveling together as the connection is shareable up to 10 devices (tablet, smartphone, laptop) as well as for solo travelers who like to keep their independences.
The Travel Wifi dongle will allow you to have unlimited (yes!) 4G in France, 5GB per day elsewhere in Europe and up to 1GB per day outside of Europe.
How to book your Travel Wifi Hotspot?
Travel Wifi takes reservations from their website and from their office in the Paris city center. Even though it's possible to make reservations at Travel Wifi and partner offices, booking beforehand is highly encouraged to save time and avoid any stock outs. Travelers can book:
• France Premium Hotspot with unlimited data in France for €6.9/day.
• Europe Premium Hotspot with unlimited data in France and 5GB/day elsewhere in Europe for €7.9/day.
• World Hotspot with up to 1GB data outside of Europe for 8€/day.
After booking your Travel Wifi Hotspot you will receive this complete Travel Case including the hotspot, user manual, return envelope, charger and cable.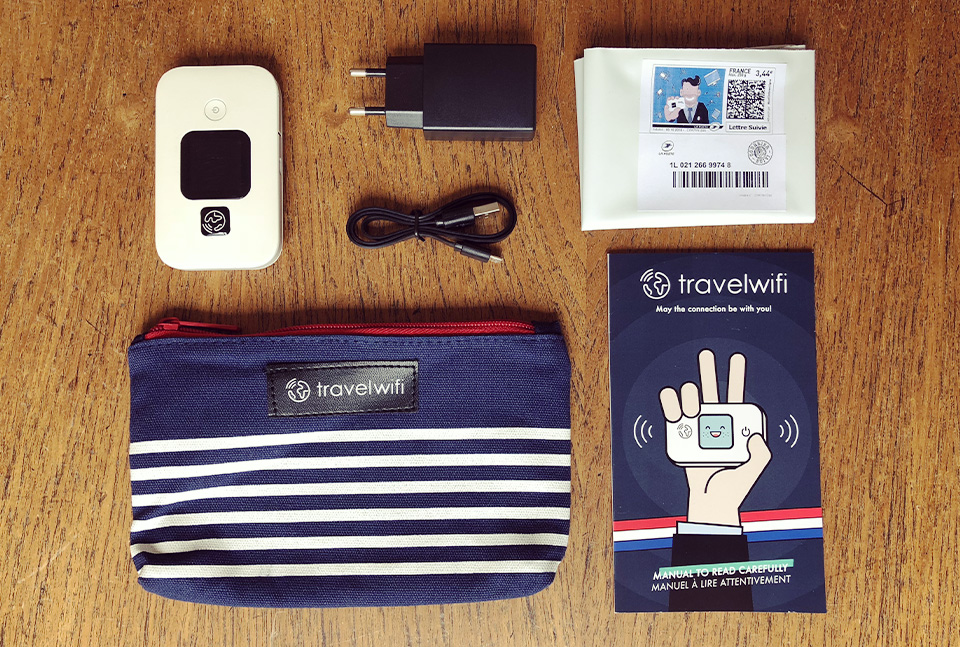 Where to get your Travel Wifi Hotspot?
The startup proposes several options:
• Self pick-up directly from their office in the Paris city center
• Pick up from Paris airports and Tourism Information Desks in Paris
• Pick up from Tourism Information Desks in Nice, Cannes, Marseille and Avignon
• Pick up stores
• Delivery to your hotel/apartment in Europe, US and Canada.
How to return your Travel Wifi Hotspot?
At the end of their rental, the travelers just have to put everything back into the Travel Case, place the Travel Case into the prepaid envelope provided by Travel Wifi and drop it in a mailbox on the street.
However, if you prefer sticking with same old sim card, you can also get one from the following:
The French startup launched their brand-new product Simy allowing unlimited calls, text and mms messages from Europe to any European destination, Canada and the Unites States.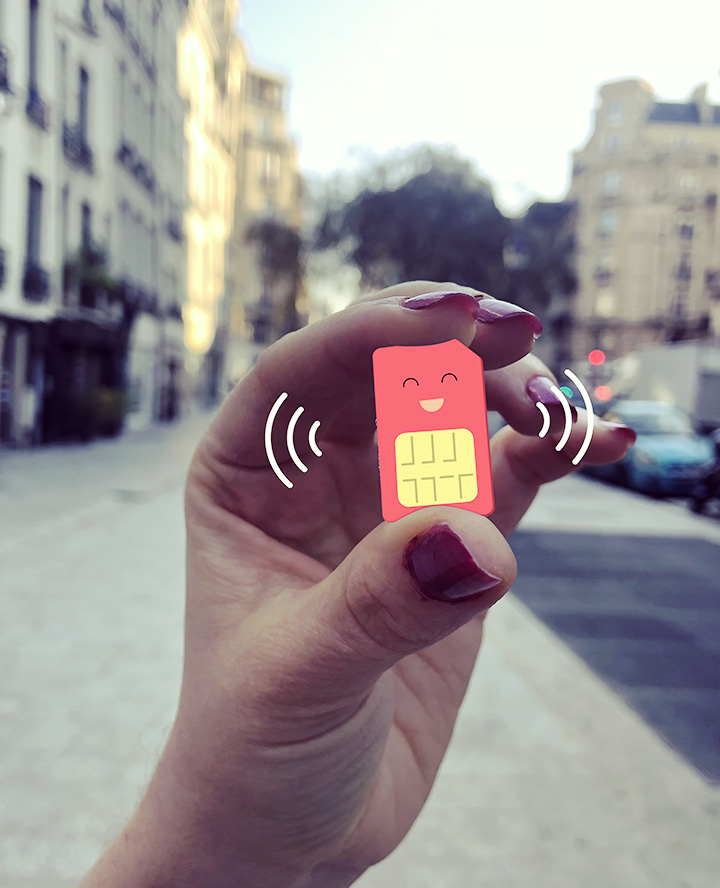 Using one is very simple, the sim comes in triple cut – meaning it can be used as a nano, micro or normal sim depending on your phone. It is already activated so you can start using it immediately on an unlocked phone hence it's safe to check with your local carrier first to determine if your phone is unlocked.
Besides free voice, SMS and MMS, Simy offers 20GB in 4G all over Europe. The sim card is €24.90 for 7-days and it is possible to extend with €3.5/day.
Follow Travel Wifi on social media:
May the connection be with you!
Travel Wifi
9 Rue aux Ours
[email protected]
+33 176 440 030