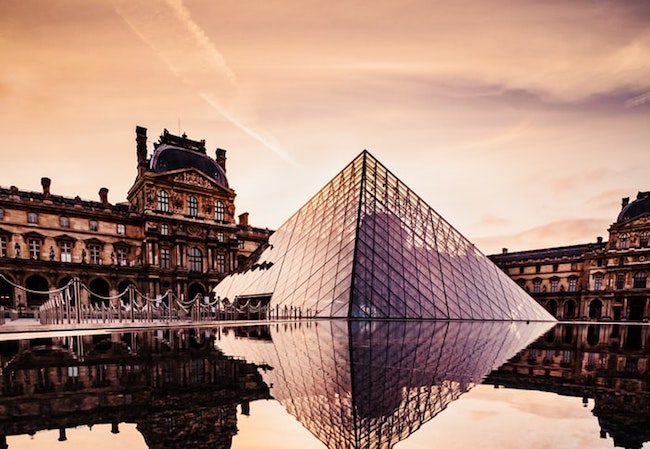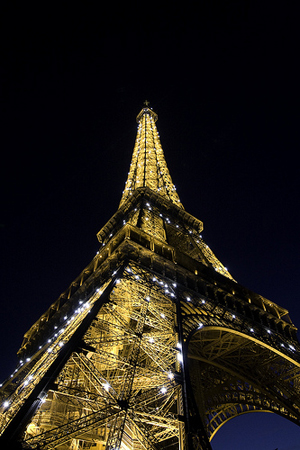 Paris is a city famed for its romance, fashion and food. It is the world's most visited city and attracts around 27 million tourists each year, which is not surprising since Paris is home to some of the most famous landmarks, such as Notre Dame de Paris, the Louvre, the Eiffel Tower and the Arc de Triomphe.
With so much to see and do in Paris, it can be a daunting task when planning a trip to the French capital. Whether you're a seasoned traveller or a virgin Parisian tourist, read on to find out our top 10 travel tips to get the most out of your vacation to Paris.
1. Visit the Eiffel Tower
Paris' most iconic landmark, the Eiffel Tower is something that all visitors should set some time aside for. If you can, try and visit the Eiffel Tower at sunset for a stunning view over Paris.
2. Eat like a local
Paris' restaurant trade began over 220 years ago and the city is considered one of Europe's culinary centres. If you want to avoid high prices, then try not to eat close to tourist centres. You will generally find better food, service and prices by eating where the locals eat. Consider local cafes, restaurants and food stands if you want the most authentic Parisian food.
3. Book your hotel early
As the most visited city in the world, hotels in Paris can get booked up early. Make sure that if you are planning a trip to Paris that you book your hotel well in advance of travelling, particularly if you visiting during Spring and Summer or around Christmas and New Year. 
4. Be respectful
Parisians can often come across serious and businesslike, like the inhabitants of many major cities around the world. Paris residents are in fact very friendly people, but you should observe some common courtesies to make sure that you are "bien élevé" (well brought up) and not "mal élevé" (badly brought up). Always use phrases such as: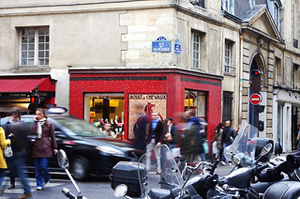 Bonjour, Monsieur/Madame – Hello sir/madam
Excusez-moi – Excuse me
Pardon/ Je suis désolé – Sorry
It is also important to use the 'vous' form when speaking to people that you do not know.
5. Shop in the Marais Quarter
If you are looking for a unique souvenir, perhaps an antique or some art, then we recommend shopping in the Marais quarter. Here you'll find a number of boutiques that feature up and coming designers.
6. The Sacré Coeur at dusk
Take a visit to the Sacré Coeur, also known as the Basilica of the Sacred Heart of Paris, at dusk and watch the Eiffel Tower sparkle in the evening light.
7. The Catacombs
Paris has a lot to offer tourists above ground, but the city surprisingly also has an interesting, subterranean attraction in the form of the Catacombs. If you are into the macabre, then a visit to this underground cemetery may be just what you're looking for.
8. Art loving at the Louvre
For lovers of art, a trip to Paris wouldn't be complete without a trip to the Louvre. Considered one of the best museums in the world for art and culture, the Louvre is home to priceless masterpieces such as the Mona Lisa.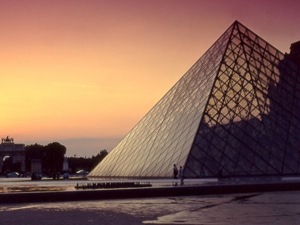 9. Seal your love
For couples on a romantic trip to Paris, they can seal their love on the Pont des Arts. A padlock is placed on the bridge and then the lovers throw the key into the Seine to seal their love forever.
10. Cruise the River Seine
Take a cruise on Paris' most famous river, the Seine. You have the choice of a daytime cruise where you can enjoy lunch or an evening cruise where you can experience the 'city of light' at its most glorious.
photo 1 by Eric Schneider [CC BY-SA 2.0], via Flickr
photo 2 by Dominique Bernardini [CC BY 2.0], via Flickr
photo 3 by Konstantinos Dafalias [CC BY 2.0], via Flickr
Lead photo credit : Photo © patresinger
More in catacombs, Eiffel Tower, Louvre, Marais, Paris, Pont des Arts, sacre coeur, Seine River
---
---
Comments