The Benefits of a Prepaid Travel Card in Europe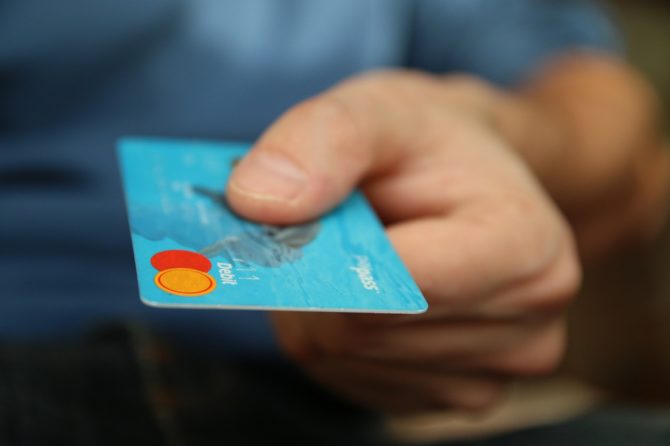 When traveling in Europe, credit and debit cards are often perceived to offer maximum convenience, as holidaymakers can pay for goods and services quickly in the knowledge that their card will be accepted in most destinations. With the money debited from their accounts a few days later – with the bank handling the conversion from the overseas currency to dollars (or sterling for British travelers) – the process of purchasing abroad couldn't seem to be more straightforward. However, most travelers fail to appreciate that using their credit or debit cards abroad can be an expensive option, especially if fees are charged for overseas transactions or if the currency conversion rate isn't especially favourable. A sensible alternative, which can prove to be more cost-effective, is a prepaid travel card. This shares a familiar design, appearing to be little different from a standard credit or debit card, but can be pre-loaded with the relevant foreign currency before leaving home. What are the benefits of a prepaid
travel card
? A prepaid travel card offers several important advantages over a conventional credit or debit card: • Prepaid travel cards often allow cash withdrawals from overseas ATMs at no charge, unlike a debit or credit card that may levy additional and sometimes confusing fees. • Preloading a card with a foreign currency is free and there are no additional charges for using it in your resort. Similarly, you don't pay commission, such as when buying foreign currency before your departure. • Because the prepaid travel card is loaded with the local currency for your destination, you don't need to mentally calculate the conversion every time you shop. Instead, the prepaid card offers a simpler approach, as the price you see is the price you'll pay. • A prepaid travel card is a safe option that avoids you having to carry large quantities of cash when you're out and about. If unrestrained spending is a concern, this type of card also means that you have a limit for how much you can spend and should budget accordingly to ensure you don't run out of money. Should I leave my wallet at home? While a prepaid travel card offers a convenient, safe and cost-effective solution for making purchases in Europe, it is always advisable to carry your debit or credit card with you in the event of an emergency that requires you to draw on funds from your home bank account. For example, should one of your travel party become ill and be unable to return home on time, you may face unexpected fees for accommodation and food that can be claimed from your insurance company later. If you are British, your wallet should also contain a European Health Card (EHIC) – previously known as the
E111
card – for every member of your party. The EHIC card is evidence of your entitlement to receive free or cheap health care in countries that have a reciprocal agreement with the UK, so that you don't face unaffordable medical bills in the event that you or one of your party requires health treatment. Your insurance company may also require you to carry your EU health card while overseas, so don't forget to ensure that you complete the EHIC renewal in good time before travelling, so that you can enjoy peace of mind that you'll be looked after in the event that you need medical care on your holiday. For more information visit the
website
.
SUBSCRIBE
ALREADY SUBSCRIBED?
BECOME A BONJOUR PARIS MEMBER

Gain full access to our collection of over 5,000 articles and bring the City of Light into your life. Just 60 USD per year.

Find out why you should become a member here.

Sign in

Fill in your credentials below.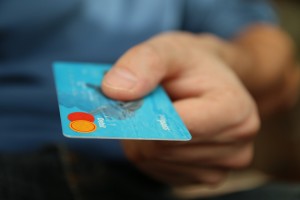 When traveling in Europe, credit and debit cards are often perceived to offer maximum convenience, as holidaymakers can pay for goods and services quickly in the knowledge that their card will be accepted in most destinations. With the money debited from their accounts a few days later – with the bank handling the conversion from the overseas currency to dollars (or sterling for British travelers) – the process of purchasing abroad couldn't seem to be more straightforward. However, most travelers fail to appreciate that using their credit or debit cards abroad can be an expensive option, especially if fees are charged for overseas transactions or if the currency conversion rate isn't especially favourable.
A sensible alternative, which can prove to be more cost-effective, is a prepaid travel card. This shares a familiar design, appearing to be little different from a standard credit or debit card, but can be pre-loaded with the relevant foreign currency before leaving home.
What are the benefits of a prepaid travel card?
A prepaid travel card offers several important advantages over a conventional credit or debit card:
• Prepaid travel cards often allow cash withdrawals from overseas ATMs at no charge, unlike a debit or credit card that may levy additional and sometimes confusing fees.
• Preloading a card with a foreign currency is free and there are no additional charges for using it in your resort. Similarly, you don't pay commission, such as when buying foreign currency before your departure.
• Because the prepaid travel card is loaded with the local currency for your destination, you don't need to mentally calculate the conversion every time you shop. Instead, the prepaid card offers a simpler approach, as the price you see is the price you'll pay.
• A prepaid travel card is a safe option that avoids you having to carry large quantities of cash when you're out and about. If unrestrained spending is a concern, this type of card also means that you have a limit for how much you can spend and should budget accordingly to ensure you don't run out of money.
Should I leave my wallet at home?
While a prepaid travel card offers a convenient, safe and cost-effective solution for making purchases in Europe, it is always advisable to carry your debit or credit card with you in the event of an emergency that requires you to draw on funds from your home bank account. For example, should one of your travel party become ill and be unable to return home on time, you may face unexpected fees for accommodation and food that can be claimed from your insurance company later.
If you are British, your wallet should also contain a European Health Card (EHIC) – previously known as the E111 card – for every member of your party. The EHIC card is evidence of your entitlement to receive free or cheap health care in countries that have a reciprocal agreement with the UK, so that you don't face unaffordable medical bills in the event that you or one of your party requires health treatment. Your insurance company may also require you to carry your EU health card while overseas, so don't forget to ensure that you complete the EHIC renewal in good time before travelling, so that you can enjoy peace of mind that you'll be looked after in the event that you need medical care on your holiday.
For more information visit the website.
More in travel card
---
---