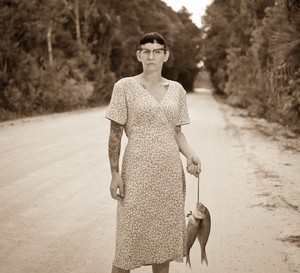 Photography is a powerful medium. It is reality, imagination, expression, and confession.  It is public and private. It is a fleeting moment and a timeless expanse. It is a mysterious fragment and a complete story. It is a record of truth and a flight of the imagination. It is extraordinary vision and lucky accident.
And, in November in Paris, it is everywhere. C'est le Mois de la Photo. This week there are vernissages and events in every photography venue in town. The two big events are Paris Photo, opening at the Grand Palais on Wednesday evening, November 14 and the NoFound Photo Fair (an alternative to the more traditional approach of Paris Photo), opening on Friday, November 16.
A new kid on the block is The International Fine Art Photography Competition, sponsored by The de Groot Foundation (also the sponsor of the Paris Literary Prize).  When the foundation conceived the idea of a fine art photography competition, they faced a challenge: how to create a competition that's different and meaningful among the hundreds of photography competitions that exist in today's world.
The vision was carefully crafted. Make the competition, first and foremost, about recognizing talent and providing a path for deserving photographers' work to be seen.  Select a distinguished jury that, with their experience, diversity, and dedication to emerging photographers, will provide a fair review of the work (and a lively discussion as they come to consensus on the winners). And respect the originality and spirit of the artists.
The International Fine Art Photography Competition kept this vision tightly woven through every part of the program and was pleased to receive more than 4000 images from 72 countries in this first year—a truly international community of artists.
The jury included photographers Jane Evelyn Atwood, respected for her in-depth and realistic work documenting women in prisons and the prostitutes of rue des Lombards, and Michael Kenna, known for his haunting, minimalist landscapes. Curators Jean-Claude Lemagny of the Bibliothèque Nationale de France and David Travis of The Art Institute of Chicago were on the panel, as were publisher Julie Grahame (aCurator Magazine) and gallery owner Alexandre Percy of the Acte2 Galerie in Paris, which focuses on alternative photography. When jurors of different backgrounds and tastes agree on winners, you know the work is exceptional.
Most rewarding is being reminded what binds a community of international artists together—a love of what they do and a desire to share a part of themselves. The words of the winners deliver the message best.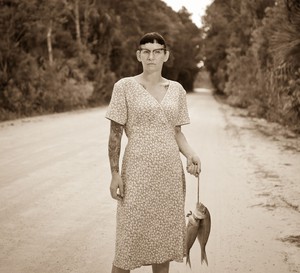 A photograph highlights beauty and exposes vulnerability. It can inspire or disturb. I exists in a timeless place somewhere between reality and a dream. A great photograph moves you and is forever memorable. If someone can't stop looking at a photo of mine, it is truly the ultimate compliment.
Jeremy Scott (U.S.)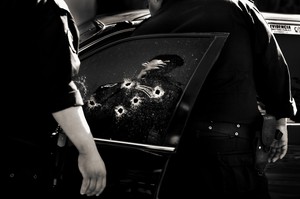 I want to continue telling stories … because photography is life. It is the truth and the lies. I am not one of these photojournalists who saves the world with images. My role is just to tell a story … a real story.
Javier Arcenillas (Spain)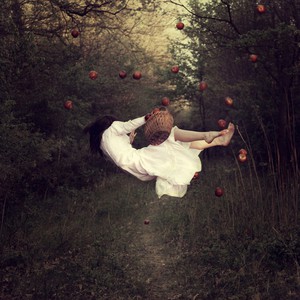 Imagination is the most beautiful gift I could have been given. I hope it will never disappear and I will be able to make my art for many years to come.
Jozef Mician (Slovakia)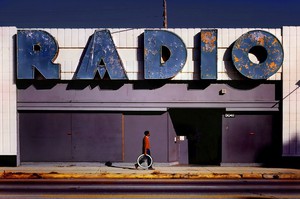 I still passionately look at light and attempt to present a slightly darker, edgier view of that light and the mysteries that lie therein. I love the stories that can be found in the shadows and attempt to tell those stories with my photographs.
Jody Miller (U.S.)
The winners' work will be exhibited online and at the NoFound Photo Fair from November 16–19 (a show expecting more than 15,000 visitors). An exhibit book will be released on November 13. And, the winners' work will be accepted into the prestigious collection of the Bibliothèque Nationale de France, a benefit to the artists as well as the Bibliothèque.
To get an inside look at how the jurors approached the review of work … and to hear the winners talk about what it means to win an international competition, come to The American Library in Paris for a lively discussion and announcement of awards on November 13 at 19h30 (a reception follows the program).
For more info, visit: www.internationalfineartphoto.org
Leave a reply
Your email address will not be published. Required fields are marked *