Photo of the week – February 6, 2015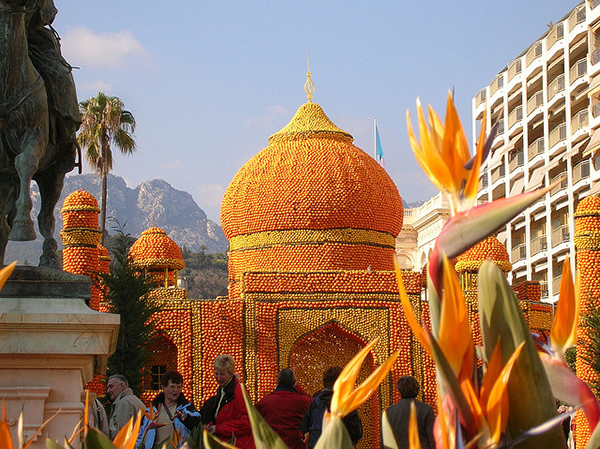 Every February in Menton, a commune located in southeastern France, La fête du citron is held. Nicknamed the Pearl of France, Menton's warm climate has made it a long time producer of citrus fruits. Created in 1934, the Lemon Festival draws over 230,000 visitors each year. It can take up to 145 tons of fruit to create the event's intricate sculptures, as seen in this week's photo. For more information on the festival's 82nd edition, take a look at their
site
. Photo by
Asdrubale
via Flickr
SUBSCRIBE
ALREADY SUBSCRIBED?
SUBSCRIBE NOW TO SUPPORT BONJOUR PARIS

Support us for just $60 a year

Sign in

Fill in your credentials below.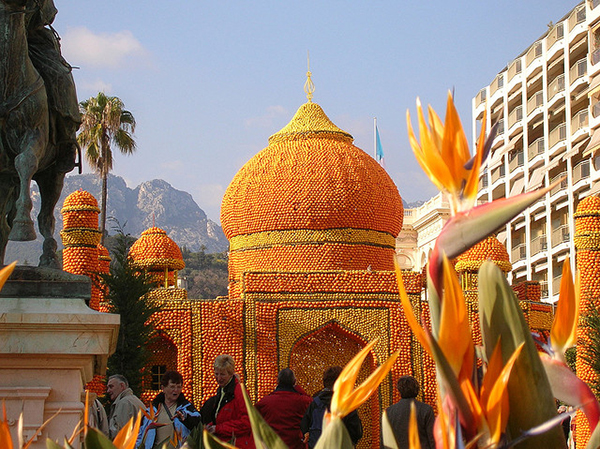 Every February in Menton, a commune located in southeastern France, La fête du citron is held. Nicknamed the Pearl of France, Menton's warm climate has made it a long time producer of citrus fruits. Created in 1934, the Lemon Festival draws over 230,000 visitors each year. It can take up to 145 tons of fruit to create the event's intricate sculptures, as seen in this week's photo. For more information on the festival's 82nd edition, take a look at their site.
Photo by Asdrubale [CC BY-NC-SA 2.0]via Flickr
---
---
Leave a reply
Your email address will not be published. Required fields are marked *