Photo of the Week – April 27, 2013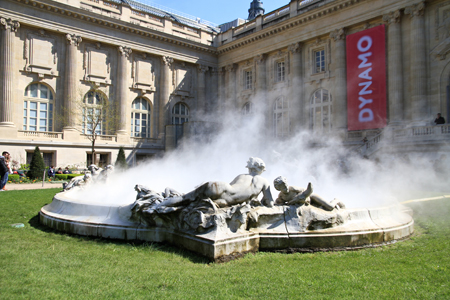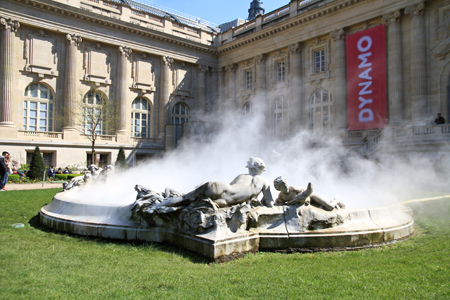 After a photo shoot last week near the foot of la Tour Eiffel, I crossed from rive gauche to rive droite. It was a beautiful sunny afternoon in Paris, and the Pont de l'Alma provided amazing views of the sparkling Seine. Back on rive droite (my preferred 'rive'), I walked east towards Champs-Élysées – Clemenceau to get on the metro line 13, which many say is the worst (le pire!) metro of Paris' underground system. As I often like to do, I passed along the side of le Grand Palais. That's where I snapped this photo of an unexpected sight.
An otherworldly mist was coming up from the fountain at one of the palais' entrances. The wind would abruptly change direction, and the mist would twirl from one direction to another, often engulfing the onlookers who were, like me, shooting away with their cameras. I couldn't tell exactly what was going on, but given the beautiful weather I assumed it was that moment of the year where they turn on the fountains. Enfin, le printemps est arrivé!
photo © Rachael Woodson
Leave a reply
Your email address will not be published. Required fields are marked *