Photo Essay: Ultramod, a Parisian Haberdashery Straight out of the Past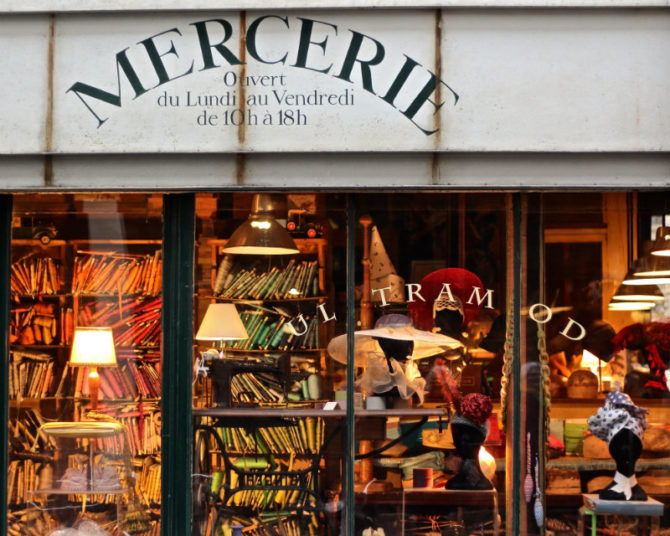 Photographers like myself "live for" the small discoveries that are hidden in plain sight. One such place is tucked away in the 2nd arrondissment between the Palais Royal and the Opéra Garnier.
Situated at 14 Rue Monsigny are two shops called Ultramod. Step inside la mercerie and you will feel as if you have stepped back in time. The wooden floors are delightfully creaky and the walls are loaded with sewing supplies of all kinds.
If you are a sewing enthusiast, it's a dream come true: boxes and drawers filled with what seems like every imaginable button, ribbon, yarn and thread. Walk just across the street to the millinery shop and wander among hat forms, brims, crowns, trims, veils and flowers while you imagine a one of a kind chapeau.
The sales staff is friendly, helpful and are kind enough to allow photographs. I hope you will find Ultramod as unique as promised.
Lead photo credit : Ultramod in Paris by Photographer Virginia Jones
Leave a reply
Your email address will not be published. Required fields are marked *
Comments