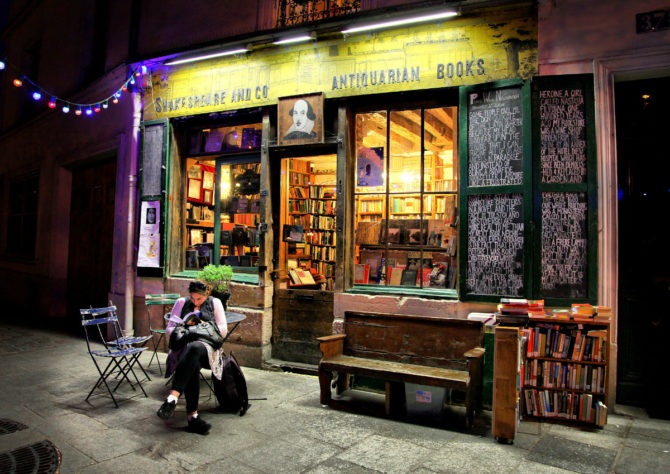 Paris – 5th Arrondissement
Home to the Sorbonne University, the 5th is considered the real Latin Quarter, taking its name from the bygone days when Latin was the language of learning in Europe. Today the 5th is still bustling with students, and there are lively cafes and restaurants. And there are book shops galore! The most famous English language book store is Shakespeare & Company, first opened by Sylvia Beach and frequented by the likes of Ernest Hemingway, James Joyce, and Ezra Pound. Today it continues to draw the crowds for an excellent book selection and evening events.
The Panthéon, a Paris landmark, is the mausoleum where all the "grands hommes" are buried. Nobel Prize-winner Marie Curie was the first woman to be interred there.
Other areas of interest in the 5th: the Arènes de Lutèce (the ruins of the amphitheater from the Gallo-Roman era), Musée du Moyen Age (with its famous medieval tapestry, the Lady and the Unicorn), Musée de l'Institut du Monde Arabe, Musée Curie, and the Botanical Gardens named les Jardin des Plantes with its charming zoo, La Ménagerie, and its Natural History Museum.
Do not miss a stroll down Rue Mouffetard, which has been a bustling market street since the Middle Ages. In fact, the street is much older than that, built upon an ancient Roman road.
Photo credit : Shakespeare & Company by Christine Zenino/Wikipedia