#ExploreParis: New, Unique Ways to Discover the City of Light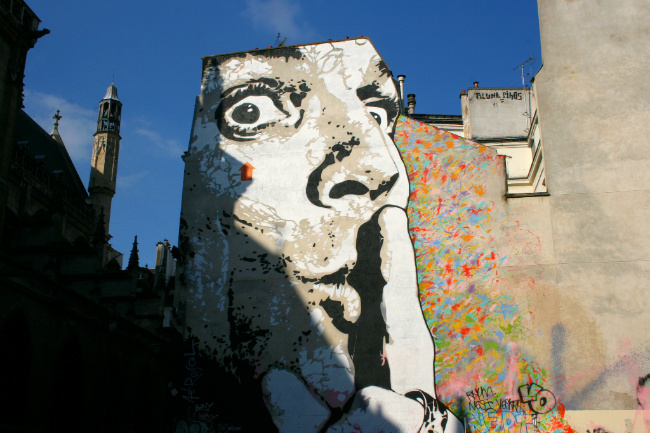 Love Paris? Visit regularly and already know the major tourist sites? Here's a tip. A new initiative called #ExploreParis has designed unique, "out of the box" ways to explore the City of Light. This is a joint project launched by the region's official tourism offices and other partners like RATP, the Paris Metro Authority.
#ExploreParis offers unusual guided tours for both French and English speaking visitors. Themes run the gamut from street art, architecture and contemporary art to nature and Parisian nightlife. An added bonus? The tours are inexpensive (some are free) and offered by local guides.
Here's a sampling. Visit Paris through the lens of great filmmaker François Truffaut, an icon of the New Wave. Take a Black Culture Tour in Paris, learning about the pioneers of the Left Bank. Step inside the Palais Garnier, the splendid Paris Opera, for an after-hours tour. Explore the authentic, insider addresses on the Canal Saint Martin. Take a "Midnight in Paris" movie tour. Discover the street art that's put the 13th arrondissement on the world map. Farther afield, take a tour of the famous Rungis food market, or visit an urban farm in the suburb of Saint Denis. Go on a nighttime stroll to gape at the skyscrapers in La Défense.
This is a great way to discover secret hang-outs in the French capital. There are even possibilities to take a cruise on the canal or Seine or bike ride. Did we mention the food tours? For the full offering, visit the official website: https://exploreparis.com/en/
Lead photo credit : Place Igor Stravinsky in Paris. Photo: Juan Antonio Segal/ Flickr
More in #ExploreParis
---
---