Letter from Paris: January 4, 2023 News Digest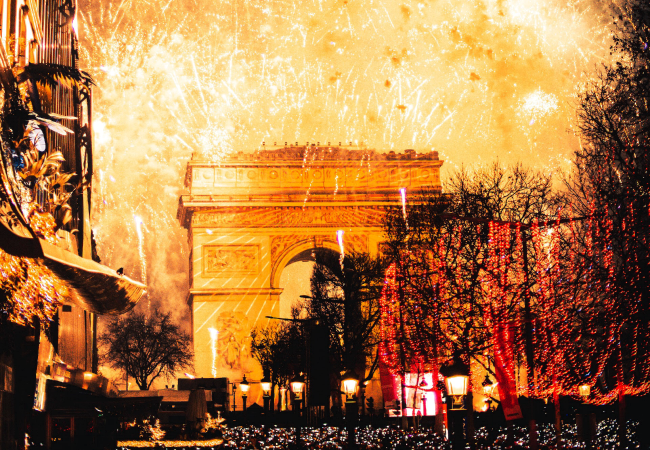 The City of Light welcomed the new year in style with a magnificent fireworks display over the Arc de Triomphe. An estimated one million people gathered on the Champs-Élysées to watch the show after two years of cancellations due to the Covid pandemic. The Guardian reports that this large crowd size was unexpected. "French authorities had expected about 500,000 Parisians and tourists to flock to the avenue, where a vast display of 340kg of fireworks was set off around the Arc de Triomphe at midnight during a special musical medley. But a staggering 1 million people from Paris, across France and tourists from as far as the US and Australia turned out to cram themselves tightly into a dense, mask-free crowd on the avenue, amid high policing. The crowd was evacuated shortly after the fireworks ended after midnight."
But not all New Year's Eve news was good— a fire broke out at the Hotel de la Marine, a majestic monument that reopened as a museum in 2021 on the Place de la Concorde after years of meticulous renovation work. (Operated by the Centre des Monuments Nationaux, the Hotel de la Marine is like a mini Versailles in its opulent decor.) A 100 firefighters were dispatched to the scene, where roaring flames were seen leaping from the building. The fire had started in a technical room and though the collections and the historical structure are safe from damage, "30 m2 of roofing went up in smoke" — according to Le Parisien. The Hotel de la Marine is temporarily closed.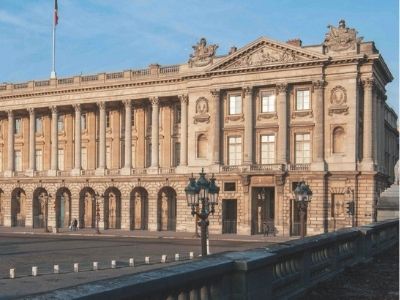 France is ringing in the new year with "new rules," to quote RFI. A host of measures have gone into effect: minimum wage has risen to €1,353 net per month; the red postage stamp — ensuring letters are delivered in one day — has been phased out in favor of the timbre vert (if you need faster delivery, you'll have to opt for an e-letter option); fuel allowances have been put in place to help low-income citizens deal with rising gas prices; disposable fast-food packaging has been banned, and must now be replaced with reusable food containers; and young people between the ages of 18 and 26 are now eligible for free condoms from pharmacies, to help curb the spread of sexually transmitted diseases. Emergency contraception is also available to women for free.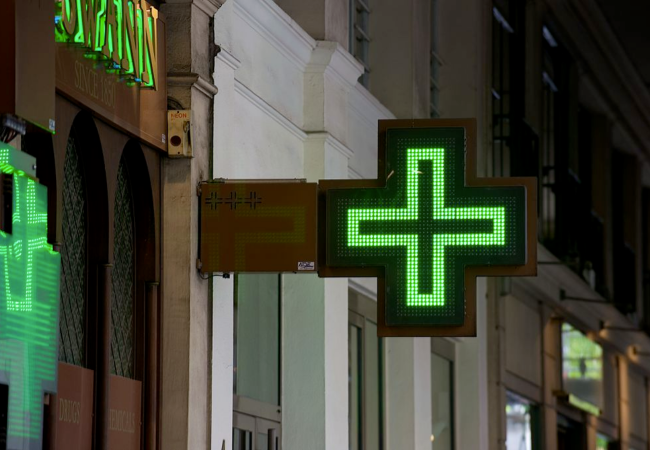 Top on President Emmanuel Macron's agenda for 2023 will be pension reform, as he explained in his New Year's Eve speech on Saturday. Raising the retirement age is unpopular with the public, and deeply contested by labor unions, but Macron stressed its critical importance and implementation before the summer, and the need for French unity at this time. As reported by France 24/Reuters, "Reforming France's costly and complicated pension system was a key plank of Macron's election platform when he came to power in 2017. But his initial proposals provoked weeks of protests and transport strikes just before the COVID-19 pandemic hit. Macron put the initiative on hold as he ordered France into lockdown in early 2020."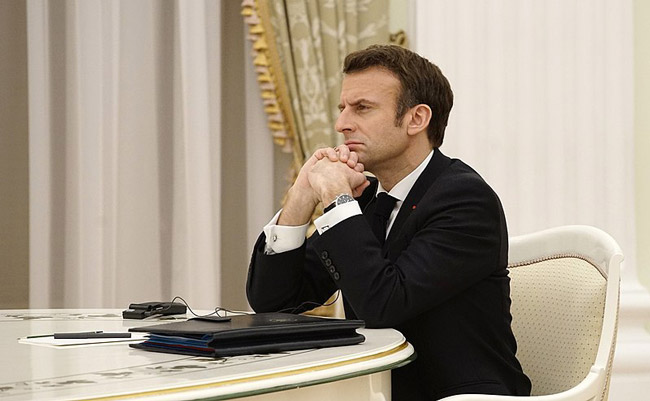 In travel news, France has imposed Covid entry restrictions on travelers from China following the surge in cases there. Travelers over 12 years of age need to present negative test results taken within the last 48 hours, alongside a signed certificate attesting to no virus symptoms nor contact with an infected person, before boarding the plane. Masks must be worn during the flight. Travelers will also need to take a Covid test upon arrival. If positive, they will need to undertake a seven-day isolation period followed by another Covid test.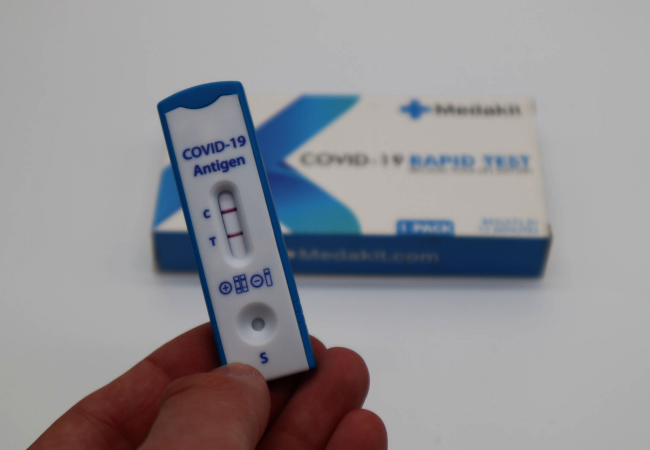 For film buffs, awards season is upon us — with the highly anticipated César Awards, likened to the "Oscars" of the French cinema, set to take place on February 24. For the 48th edition, American director David Fincher will receive an honorary award. And in the latest buzz, Variety reports that "the French César Academy… has voted to not extend invitations for the upcoming César Awards to anybody who has been indicted or sentenced for acts of sexual or sexist violence."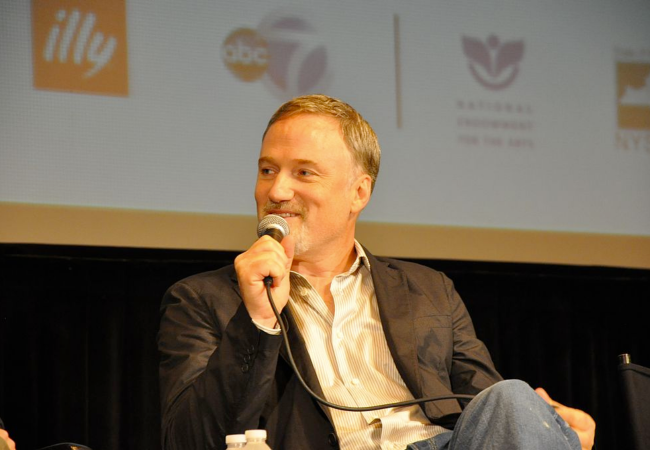 More in Césars, china, cinema, coronavirus, covid-19, David Fincher, film, film festival, fire, fireworks, Happy New Year, health, hotel de la marine, income, Living in Paris, Macron, minimum wage, New year's eve, pension reform, place de la concorde, sexual health
---
---