Letter from Paris: February 10, 2021 News Digest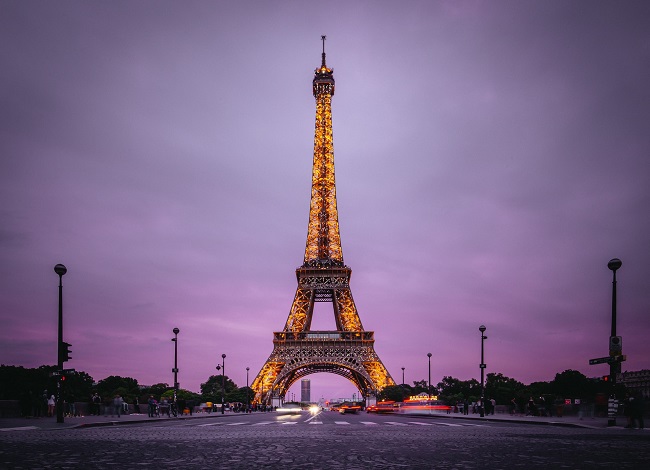 Who would've thought that a simple vaccination photo could create such a brouhaha? The memes are flying around the Internet after Health Minister Olivier Véran publicized his photo receiving the AstraZeneca vaccine in a bid to ease doubts over its efficacy. There are some jokes (see below), but others, including France 24 news, say that he's sent "hearts aflutter with his half-shirtless photo." Has Véran gained "heartthrob status"?
Message subliminal d'@olivierveran pic.twitter.com/wy8xrMCFn7

— Pascal Riché (@pascalriche) February 8, 2021
French Health Minister Olivier Veran promoting vaccine uptake as part of "Operation Smolder" pic.twitter.com/uLrBsEBFwB

— Esther Choo MD MPH (@choo_ek) February 9, 2021
As reported by Reuters, Veran has declared that "the COVID-19 situation in France is currently stable and the government was right to have decided against imposing a new national lockdown." He also said "he expected that between 3.5 million and 4 million people in France would have received their first dose of a COVID-19 vaccine by the end of February."
Meanwhile France's Labor Ministry has announced it will now allow French employees to eat lunch at their desks in order to control the coronavirus spread. Who knew it was previously forbidden under the Code du Travail? The New York Times has the skinny: "The coronavirus pandemic has already upended eating habits in a country where the table is a sacred space. Now it is taking its toll on a symbol of work-life balance."
In other vaccine news, the American Hospital of Paris has been accused of giving early vaccines to wealthy donors in what's been called a "queue jump" scheme by FranceInfo.  Despite the fact that at-risk medical staff haven't received their shots, 20 "governors" and donors have been vaccinated there. An investigation is taking place.
First it was the flooded Seine, and now it's a brutal weather system freezing the capital. Paris is now being battered by arctic temperatures with a cold front swooping south from Scandinavia. Temperatures are expected to go as low as -11°C in Lille and -9°C in Paris this week.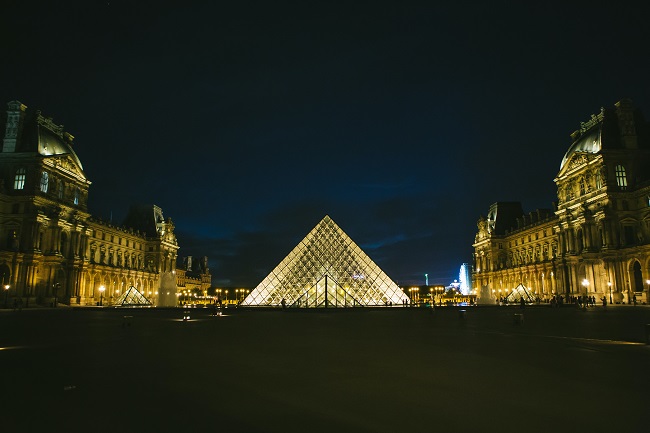 In culture news, we recently reported that the Centre Pompidou will be closing for renovations starting in 2023.  The Louvre may be empty, but conservators are using this time to spruce up artwork. Artnews has some amazing behind-the-scenes of the "eerily empty" rooms and masterpieces in the process of restoration. "Behind closed doors, the Louvre, the world's most visited museum, is a hive of activity."
Speaking of art, The Guardian reports that "Paris street artists are facing a lonely struggle." Usually Montmartre's famous Place du Tertre is packed with tourists. But now the "artists' square"— historically a haven for artists like Toulouse-Lautrec, Van Gogh, Renoir, Degas, Cézanne and Picasso— is almost deserted, and today's painters and portraitists are suffering.
Last but not least, the Eiffel Tower is getting a paint job! Every seven years, a massive operation is undertaken to paint the monument, entirely by hand— requiring 25 painters using 1,500 brushes and 60 tons of paint. La Dame de Fer has showcased many different colors over the years, from Venetian red to ochre to yellow-brown. Since 1968, the Eiffel Tower has displayed the color known as "Eiffel Tower Brown," but now it's being painted with the yellow-brain that dates from 1907.
Lead photo credit : Photo (C) Denys Nevozhai, Unsplash
More in Covid, culture, health, letter from paris, Louvre, News, pandemic, Vaccine
---
---