Letter from Paris: April 13, 2022 News Digest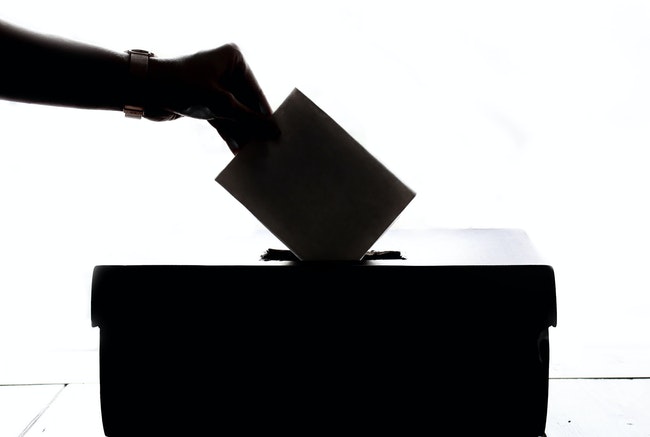 The sun was shining in Paris on Sunday as citizens waited in line at the polling stations to place their votes in the first round of the French presidential election. It was a nail biter, with incumbent President Emmanuel Macron getting 27.84%, followed by far-right candidate Marine Le Pen at 23.15% and left candidate Jean-Luc Mélenchon at 21.95%. Zemmour had 7.07% of the vote, while the previously dominant parties in France, the Socialists and the Republicans, did poorly at 1.75% (Anne Hidalgo) and 4.78% (Valérie Pécresse) respectively. Macron will face Le Pen in a April 24 presidential runoff, a rematch of the 2017 election. Some of the defeated candidates have told their supporters to vote for Macron, to block the far-right from gaining power. (Zemmour told his supporters to vote Le Pen.) In a speech at the Porte de Versailles, Macron said the next two weeks of campaigning will be "decisive for our country and for Europe."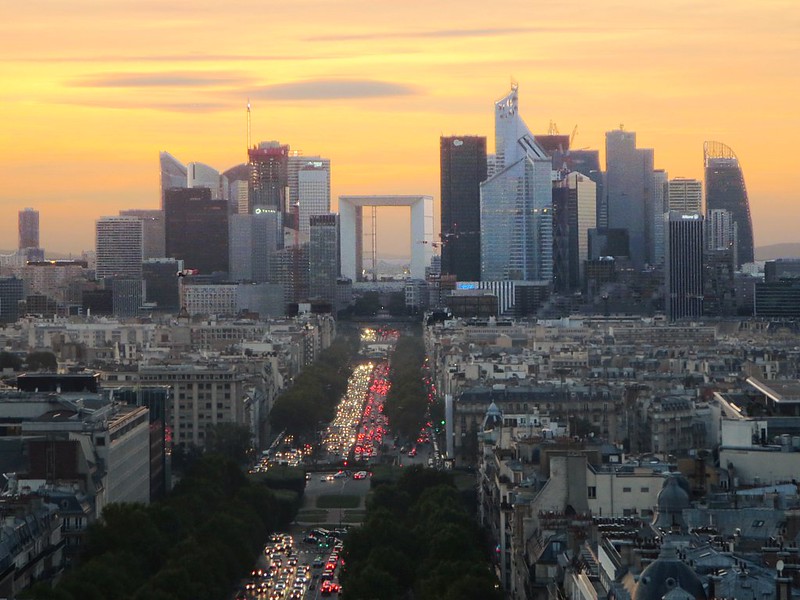 There's a cool new exhibit in a bamboo pavilion on the Parvis de la Défense. (The structure was designed by Colombian architect Simon Velez and was first installed in Arles in 2018, before being moved to Paris.) The famous photographer Sebastião Salgado, who has traveled to over 120 countries all over the globe capturing landscapes and peoples, is showing off his work with a water theme. The "Aqua Mater" exhibit is billed as a "sensory and spiritual experience," with subdued lighting, a sound and light show, tropical mist and thousands of candles in a serene atmosphere. From Tuesday to Sunday from 10 am to 7 pm, until September 30, 2022. Tickets should be booked on the website in advance: https://aquamatersebastiaosalgado.art/paris/
View this post on Instagram
The place de Catalogne in the 14th arrondissement is getting a makeover. The circular complex, built in classical style by architect Ricardo Bofill around a square in the 1980s, was named in homage to Catalonia. There's a granite fountain in the middle, an artwork by Shamai Haber, that hasn't worked in many years. What's in store with the square's transformation? The first phase to be completed by summer 2022 involves vegetalization, new cycling paths and pedestrian areas, and the diversion of car traffic. The entire project, which will incorporate an "urban forest," will be completed by 2024.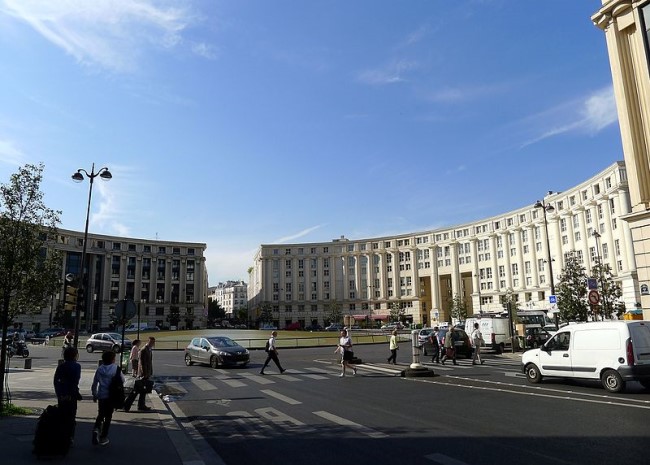 A rare Michelangelo drawing is going under auction at Christie's in Paris on May 18 and it's expected to fetch 30 million euros. As reported by Reuters, "the drawing, one of the few works of the Renaissance Italian artist in private hands, was sold in 1907 in Paris and billed as a work of the school of Michelangelo. It was largely forgotten until 2019, when a Christie's specialist recognized it as one of Michelangelo's own. The drawing is thought to be one of the artist's early works, from around the end of the 15th century. It reproduces a shivering man depicted in a fresco, "Baptism of the Neophytes", by Masaccio." The drawing will be exhibited in Hong Kong and New York prior to the auction next month.
A largely forgotten drawing by Michelangelo being auctioned by Christie's is expected to fetch $33 million, the British auction house said https://t.co/QobhrLmggT pic.twitter.com/Igaa7iNTF2

— Reuters (@Reuters) April 5, 2022
The famous French street artist JR recently installed a monumental artwork, more than 40 meters long, depicting a five-year-old Ukrainian girl named Valeria, in front of the Hotel de Ville in Paris. (It was just for a morning, and now it's making its way across Europe to raise awareness of the war's impact on children.) Originally the work was unfurled in Lviv to celebrate the resilience of Ukraine and the image was chosen by Time magazine for the cover. JR has also sold NFTs to benefit Ukraine.
❤️ @TIME pic.twitter.com/HIS0Eyf9b9

— JR (@JRart) March 17, 2022
Paris yesterday ❤️
Hundreds of people gathered around the image of Valeriia that we opened in Lviv 🇺🇦 couple weeks ago.. her image will keep traveling so stay tuned. Merci à tous ceux qui sont venus soutenir et @paris_maville 🙌🏼 pic.twitter.com/32frkKpS1c

— JR (@JRart) April 7, 2022
Remember when we told you recently about how the Musée Grévin had removed the Putin figure from the famous wax museum? Now the Grévin, celebrating its 140th anniversary this year, is making headlines with the "Grévin Awards," allowing anyone to vote and choose the international star who will soon have a wax double. Among the options include Tom Holland, Dwayne Johnson, Zendaya, Ariana Grande, Dua Lipa, Selena Gomez, Lupita Nyong'o, Margot Robbie, Chris Pratt, and Elon Musk.
View this post on Instagram
Lead photo credit : Election © Element5 Digital from Pexels
---
---