Le Figaro in English France News of the Week for March 31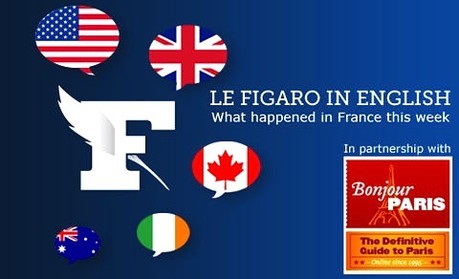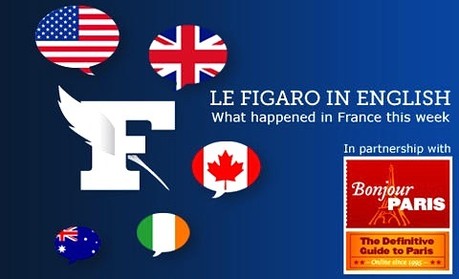 France News of the Week by our news partner, Le Figaro in English
____________________________________________________
Does DSK have diplomatic immunity?
The trial of French Socialist politician and former IMF head Dominique Strauss-Kahn began in New York this week. Last May, DSK was accused of sexually assaulting Nafissatou Diallo, a maid working at the Sofitel hotel. The scandal shocked France and caused DSK a painful fall from grace (at one time, he was widely expected to be the Socialist candidate for presidency.)
DSK's lawyers are arguing that DSK, as head of the IMF, has diplomatic immunity and cannot be tried in a civil court. If DSK is tried and found guilty, he would pay extensive damages to Diallo, but he would not face prison time.
Neither Diallo nor DSK were present at the hearing. New reports say that Diallo has been on sick leave since the alleged assault first took place.
____________________________________________________
Merah's footage of Toulouse killings sent to Al-Jazeera
On Monday, the office of Al-Jazeera in Paris received a package containing Mohamed Merah's videos of his murders. Merah, who died in a police siege last week, wore a video camera strapped to himself during the murders of seven people.
Al-Jazeera gave police all evidence (including a letter from Merah claiming his allegiance to Al-Qaida.)
After the pleas of Sarkozy and the families of the victims, Al-Jazeera decided not to broadcast the images.
Police say that an accomplice, not Merah himself, sent the footage. One suspect is his brother, Abdelkader Merah, who is charged with conspiracy and complicity in murders and theft committed by his brother Mohamed.
READ MORE:
» Al-Jazeera Recieves Merah's Video of Killings
» Brother of Toulouse Killer: Ideologist Behind the Crimes?
____________________________________________________
Mélenchon makes a move
Presidential candidate François Hollande and his Socialist party are on edge this week, which was marked by a spectacular rise in the polls from Far Left candidate Jean-Luc Mélenchon, who was in third place and at 14% according to a BVA poll released Thursday. Communist-backed Mélenchon is stealing the Left's votes.
More bad news for the Socialists: for the first time ever, polls have predicted current president Nicolas Sarkozy will narrowly win the first round of the French presidential elections. Sarkozy has come out strong in his role as president after the horror of the Toulouse killings while Hollande, lacking a leadership role and, let's face it, charisma, has suffered.
The French right may be voting for Sarkozy because he seems presidential of late, but surprisingly, even after the Toulouse killings, voters still do not rank security as a big worry.
READ MORE:
» For Voters, Toulouse Is Not a "French Sept. 11"
____________________________________________________
The delicate question of the remains
There has also been a large debate this week over what to do with the body of Mohamed Merah, who killed seven people last week. Merah was finally buried in a small town outside of Toulouse on Thursday.
The Merah family had originally wanted to bury Mohamed in the family plot in Algeria. Algerian authorities refused, worried about "security issues." The burial of victims was also an international affair: four of Merah's victims were buried in Israel.
____________________________________________________
Sarkozy calls Toulouse "a little" like France's Sept. 11
Since the Toulouse killings last week, fighting terrorism has been on Sarkozy's agenda. Last week, he announced several controversial anti-terrorism measures including possible prison sentences for frequent visitors to Islamist Web sites. On Friday, police led a sweep of known Islamist sites in France, arresting 19 people. Sarkozy said these arrests were only the beginning.
Still, Toulouse is different from Sept. 11 in one important way: French voters polled said that the tragedy had not changed their votes. Moreover, security is still not a major concern.
READ MORE:
» For Voters, Toulouse Is Not a "French Sept. 11"
» If Re-elected, Sarkozy Says He Will Take On Terrorism
____________________________________________________
Politics and the Church of Latter-day Saints
In the U.S., Republican presidential hopeful Mitt Romney has shone the spotlight on Mormonism. In a small town in France, the question of Mormonism has also become entangled with politics.
READ MORE:
» Mormon Malaise or Perplexing Politics?
—-
» Read more articles on Le Figaro in English
» Read What Happened in France between March 16 and 23
» Le Figaro in English on Facebook and Twitter

Subscribe for
FREE

weekly newsletters.
BonjourParis has been a leading France travel and French lifestyle site since 1995.
Readers' Favorites: Top 100 Books, imports & more at our Amazon store
We update our daily selections, including the newest available with an Amazon.com pre-release discount of 30% or more. Find them by starting here at the back of the Travel section, then work backwards page by page in sections that interest you.
Current favorites, including bestselling Roger&Gallet unisex fragrance Extra Vieielle Jean-Marie Farina….please click on an image for details.
Click on this banner to link to Amazon.com & your purchases support our site….merci!
Leave a reply
Your email address will not be published. Required fields are marked *