Le Figaro in English: France News of the Week January 21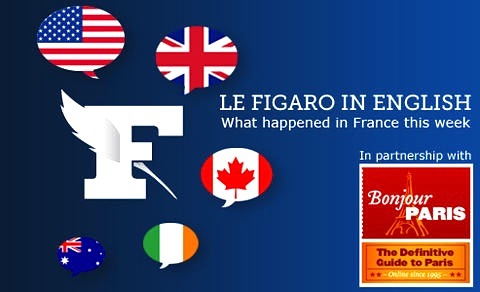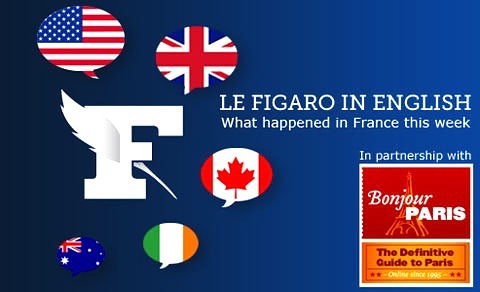 France News of the Week by our news partner,

Le Figaro in English
___________________________________________________
France loses Triple A rating
On Friday, the credit rating agency Standard & Poor's downgraded the French rating. Nine other European countries were also downgraded, while Germany kept its AAA.
French politicians were quick to say that people shouldn't overreact. President Sarkozy and the UMP said that they were already taking steps. Still, S&P threatened a further loss next year if France's economy doesn't pick up.
____________________________________________________
Four French citizens die in Costa Concordia cruise disaster, two more missing
Last Friday, the largest cruise liner in Italy, the Costa Concordia, hit rocks off the Italian Tuscan coast and went down in a disaster reminiscent of the Titanic. Suspicions rest largely on the shoulders of the captain, who allegedly steered the boat off course. Recordings also indicate that he ignored direct orders and abandoned the ship before all the passengers had safely escaped.
Search and rescue missions (undertaken by trained divers) were suspended today because of bad weather. Twenty-six people, including a young French couple, are still missing. The death toll is at 11. The Costa Concordia was carrying 3,216 passengers and 1,013 members of staff. There were 462 French passengers aboard.
The ship, which contains massive amounts of fuel, is an impending environmental hazard. Experts have suggested three different methods of removing the wrecked hull. The massive undertaking will be paid for by Costa Cruises.
READ MORE:
» Cruise Wreck Survivor: "There Was No One to Save My Husband"
» Photos: Inside the Wrecked Cruise Costa Concordia
» Captain Abandoned Ship in Costa Concordia Disaster
____________________________________________________
French film The Artist wins at the Golden Globes
The cast and crew of the French film The Artist still seemed a little shell shocked upon arrival in Los Angeles. That's because they never expected their "film festival" film (it is silent and filmed in black and white) to meet with such great success, especially to score best comedy at the 69th Golden Globes.
In fact, multiple French accents were heard from the podium of Golden Globes that night… The Artist won three trophies overall including best actor (for Jean Dujardin) and best comedy.
The Artist is considered an Oscar favorite, to the wonder and joy of its makers and French cinema lovers in general.
READ MORE:
» INTERVIEW: Jean Dujardin is Secretly Thinking About the Oscars
» After Golden Globe Win, French Film The Artist is an Oscar Favorite
___________________________________________________
Sarkozy holds a summit on unemployment
On Wednesday, the French president held a summit on employment with representatives of major French unions.
Result of the summit: Sarkozy announced that the state will launch a series of new measures in 2012, for an estimated cost of €430 million euros.
It has become easier for companies to "partially employ" their workers, thus reducing their employees' hours without completely letting them go. Companies will also get tax cuts for hiring employees under the age of 26 (studies have shown that the young French have been hit hardest by the crisis and resulting unemployment.) Sarkozy also announced new measures for the long-term unemployed, allowing them to access benefits longer.
The most controversial structural reforms, which relate to the competitiveness of French businesses, won't be announced until the end of this month.
» Le Figaro in English on Facebook and Twitter

Subscribe for
FREE

weekly newsletters with subscriber-only content.
BonjourParis has been a leading France travel and French lifestyle site since 1995.
Readers' Favorites: Top 100 Books, imports & more at our Amazon store
We daily update our selections, including the newest available with an Amazon.com pre-release discount of 30% or more. Find them by starting here at the back of the Travel section, then work backwards page by page in sections that interest you.
Click on this banner to link to Amazon.com & your purchases support our site….merci!
Leave a reply
Your email address will not be published. Required fields are marked *