Le Figaro in English France News of the Week for April 7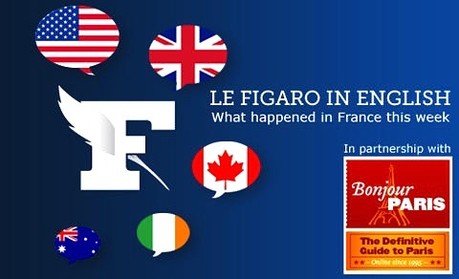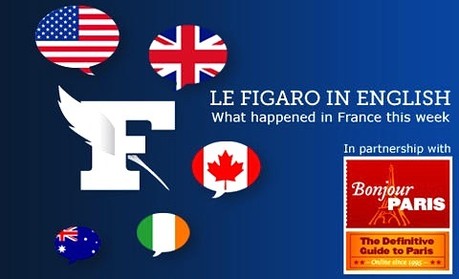 France News of the Week by our news partner, Le Figaro in English
____________________________________________________
Candidates launch their presidential agendas
On Wednesday, Socialist presidential candidate François Hollande unveiled his official agenda if he is elected. In the first trimester, he would launch several popular measures (reduction of the retirement age and removal of French troops from Afghanistan, for example.) After the legislative elections in June, he plans to address the more complicated budget and debt reduction measures (including an increase in taxes on the wealthiest citizens).
Hollande also confirmed his opposition to EU austerity measures proposed by Nicolas Sarkozy, saying he would negotiate new tactics for overcoming the European financial crisis at the end of June.
On Thursday, current president and candidate for re-election Nicolas Sarkozy released his 32 principal campaign propositions in a "letter to the French people." Six million copies of the letter were printed and were delivered door-to-door.
After focusing on security and immigration these past few campaign weeks, Sarkozy focused his letter on the economic crisis, stating that he is the strong leader to get France through these tough times.
"All my propositions create the structure for one objective: to balance the budget in 2016," Sarkozy said.
With a goal of saving €115 billion over the next five years, Sarkozy announced numerous austerity measures, as well as tax increases (one that has created a lot of buzz is increasing taxes for French "tax exiles" living abroad.)
He also said that he wanted to cut in half the number of immigrants accepted into France each year.
____________________________________________________
Celebrated reformer of French universities dies
Richard Descoings, the beloved and celebrated president of Sciences Po, the most elite of the French universities, was found dead in his New York hotel room on Tuesday. He was visiting the US as part of an invitation from the UN secretary general.
During 16 years at its head, Descoings profoundly changed France's most elite institute of higher education. His commitment to affirmative action made entrance possible for many students from low-performing high schools and poor families. He also opened up the school to international students, revised the entrance exams, opened six new campuses and communicated with the students via Facebook and other social media.
Throughout the week, students paid homage to their beloved director alongside French president Nicolas Sarkozy and many others.
____________________________________________________
Tennis and taxes make headlines
Nicolas Sarkozy has launched an attack on the wealthy French who live abroad to avoid paying taxes, calling them selfish in this time of economic crisis. He is targeting them with a drastic increase their taxes.
French tennis players who live abroad have become the symbol of these rich French tax-evading expats.
Of the four players representing France in this week's Davis Cup, three live in Switzerland (possibly to avoid heavy French taxation.) The celebrated player Yannick Noah has also been criticized for his long time residency abroad and responded with indignation to accusations.
____________________________________________________
Crisis sweeps Mali
Revolution has swept the Francophone African nation of Mali as the battle continues between separatists, the junta in power in Bamako and violent Islamist groups (the Ansar Dine as well as Al-Qaida linked groups). Thursday evening, the Tuareg separatists, the MNLA, declared independence, but both France and the African Union have refused to recognize this announcement.
The Islamists have also recently declared sharia law. Amnesty International reported bars and nightclubs have been shut down and women have been asked to wear the veil. The NGO also reported young women had been abducted and raped.
Finally, the region is suffering from a huge shortage of food and medical supplies.
—-
» Read more articles on Le Figaro in English
» Read What Happened in France between March 23 and 30
» Le Figaro in English on Facebook and Twitter

Subscribe for
FREE

weekly newsletters.
BonjourParis has been a leading France travel and French lifestyle site since 1995.
Readers' Favorites: Top 100 Books, imports & more at our Amazon store
We update our daily selections, including the newest available with an Amazon.com pre-release discount of 30% or more. Find them by starting here at the back of the Travel section, then work backwards page by page in sections that interest you.
Current favorites, including bestselling Roger&Gallet unisex fragrance Extra Vieielle Jean-Marie Farina….please click on an image for details.
Click on this banner to link to Amazon.com & your purchases support our site….merci!
Leave a reply
Your email address will not be published. Required fields are marked *