Opera Fuoco Brings Musical 'Fire' to Paris
Fuoco is "fire" in Italian. In music, fuoco means to perform with fire, energy, and passion.
When Director David Stern founded his international opera company in 2003, the name Opera Fuoco seemed a perfect way to define its destiny.
This international orchestra and troupe of young singers has lived up to its name. They perform with fiery devotion—fire in the text, fire in the drama, fire in revealing the soul of the music.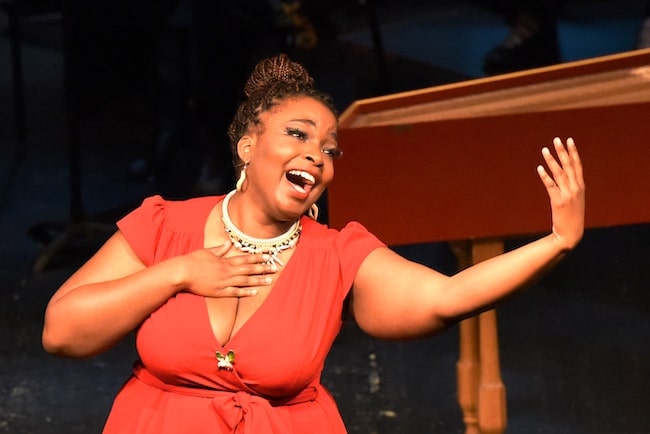 Their lyric repertoire is expansive, from baroque to contemporary. The programming is designed to broaden the musical universe of the artists and to share unique work with the audiences—from Monteverdi to Gershwin, Verdi to Korngold, Bizet to Bernstein.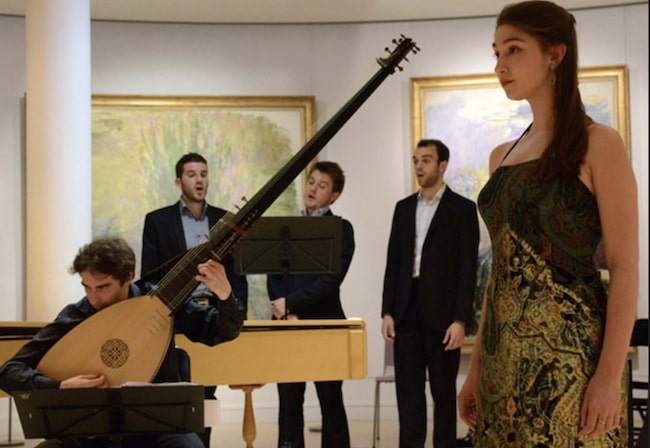 Whether it's a face-off between Mozart and Salieri or an experimental adventure with John Cage or the sweet sadness in the romantic tragedy of West Side Story, every lyric genre is explored.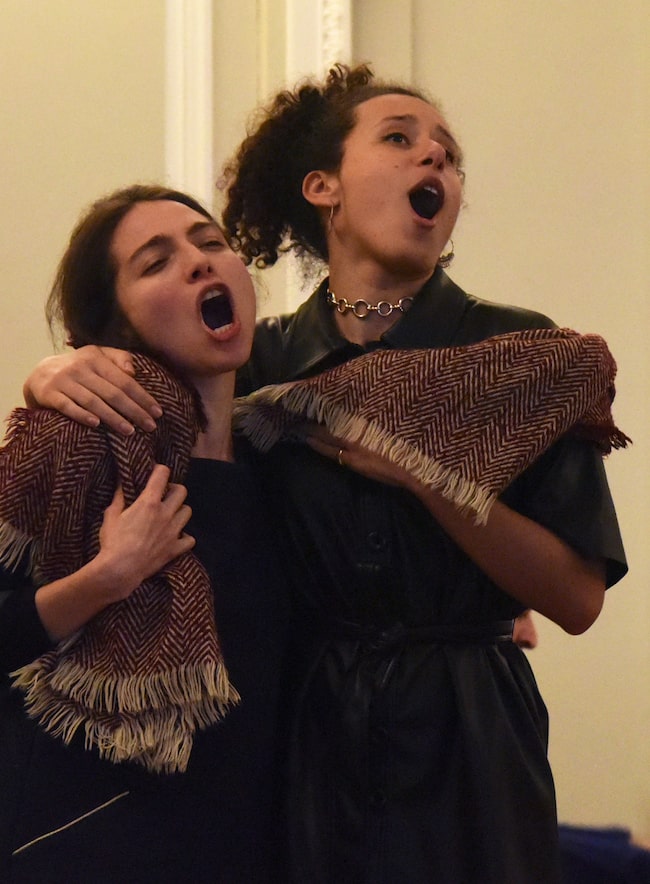 The concerts are primarily in Paris venues, but Opera Fuoco has also performed internationally, including in other European countries, Scandinavia, and China.
Stern adds his own touch at the beginning of each performance with a few words to provide perspective on what has moved him in the music. He hopes to give the audience a more personal entry into the work and a way to think about the piece in a new context. "Then I have to go out and do what I said—to stand by my words," he laughs.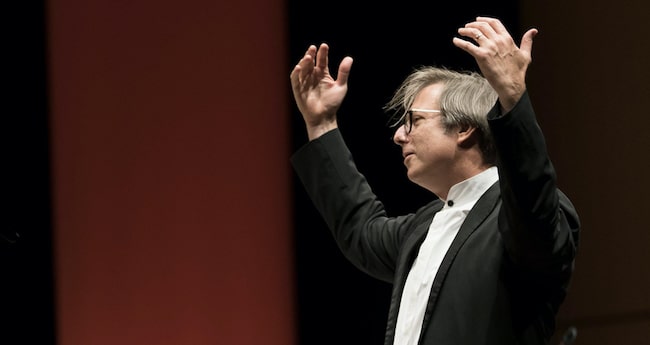 A Family Philosophy
Maestro Stern is clearly influenced by his father Isaac's life philosophy. His father was not only one of the world's greatest violinists, he was also an activist for the arts, a cultural ambassador, and a generous mentor.
"At home, music was our religion," Stern says. "It dictated how we thought and spoke and decided on things. How you listen and act at the same time. How you can't just speak, you have to understand what's going on around you."
Maestro Stern brings this influence to Opera Fuoco. "Opera is not just about singing and voices. It's about music that colors a text. If you don't find drama in the text, then you're not telling the story."
He acknowledges that working with a talented baroque orchestra is not only a privilege but also a profound collaboration. Although he is clearly the maestro, in the baroque world he believes that everyone in the orchestra has a say. With this approach, he says, "in the end, the music wins."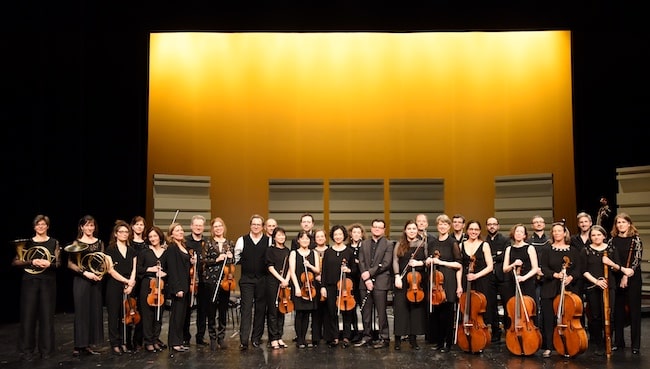 His relationship with the Young Artists Program is different from his work with the professional orchestra. The Atelier Lyrique was added to Opera Fuoco in 2008. Every three to four years, a group of young singers is selected into the program. This is what makes Opera Fuoco unique.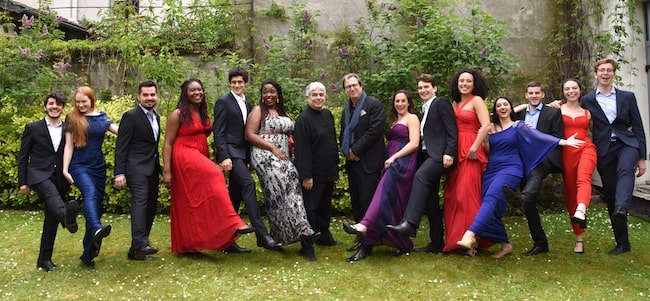 The program for young artists normally includes three major productions a year, two or three smaller productions, and two or three master classes with well-known artists. Throughout these programs, the singers receive coaching and valuable performance experience.
The maestro's primary coaching philosophy is: "If you show me your willingness, I will show you my confidence."
He also embraces his father's method of mentoring—giving young talent the tools to teach themselves, giving them ideas so that they can learn to find their own way.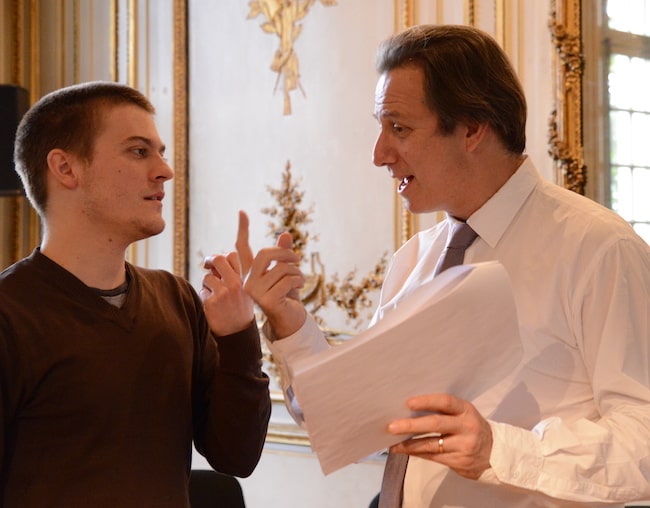 He gives them responsibility—major roles and music outside of their normal comfort zone.
"Are you ready?" he asks. "We'll find out. But I believe in you."
The young artists have praise for their mentor. They admire the high standards of the company that are interwoven with a sense of humor and humanity. They recognize that Stern is constantly pushing them beyond their limits to reveal their full potential.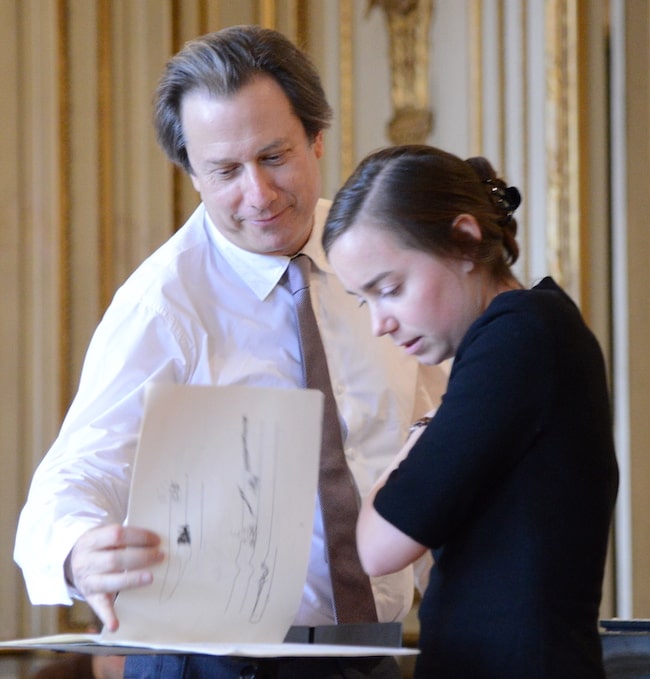 As for Stern's reward, he is proud to have nurtured extraordinary talent over the past 12 years and to see these young singers now succeeding in the music world—with contracts, agents, and international performances.
Even as their careers evolve, the singers often return to seek advice. Stern provides free guidance about repertoire and how to audition for certain conductors for the former Opera Fuoco members. Without sounding too much like the Godfather, he says "Once you're in the family, you stay in the family." And he means that in the best possible way.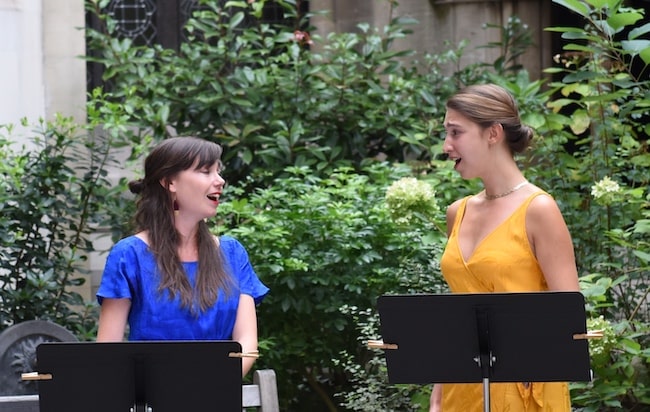 Auditions for the 5th generation of the Young Artists Program will take place this month. Several hundred applications were received. The number of places in the troupe is limited and therefore highly coveted.
What is Stern looking for? "Fuoco in the stomach. People who want to commit to making music, trying new things, and listening to each other."
A Pandemic Future
As live performance options change with frequent adjustments in health requirements, an opera company faces the uncertain future that is part of the new normal.
Opera Fuoco adapted well in the past few months and provided several Paris pop-up concerts outside in the warm summer weather.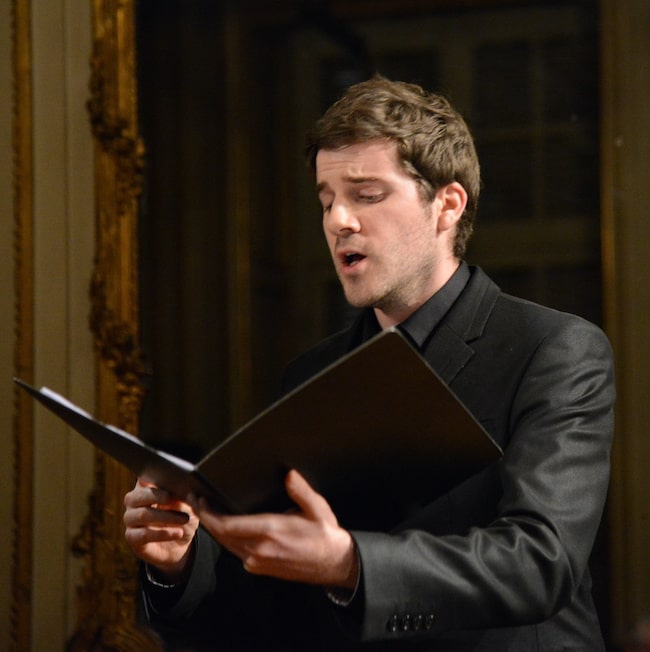 Stern conducted a socially distanced concert at the Philharmonie/Cité de la Musique in early October as a tribute to his father's 100th birthday and also coordinated a Zoom event at the Columbia Global Center showing the film of his father's tour of China in 1981 (From Mao to Mozart).
The Opera Fuoco upcoming events include concerts at the Centre Culturel Jean Vilar in Marly le Roi, the Salle Ravel in Levallois-Perret, and the Théâtre des Champs Elysées. The full schedule can be found here.
What the future holds, no one really knows. What we do know is that, in these difficult times of a pandemic, the world needs the arts more than ever. Music, as the international language, has a significant role to play.
May the Opera Fuoco fire burn on.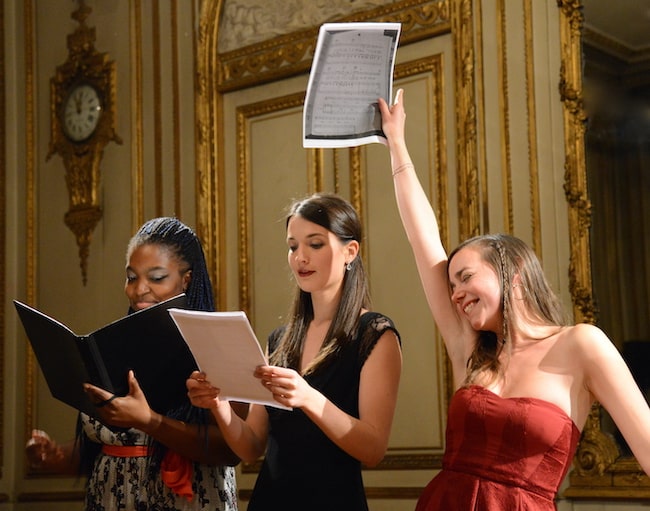 Lead photo credit : Opera Fuoco: Mozart vs Salieri © Meredith Mullins
More in music concerts, musical, Opera, Opera in Paris
---
---