5 Top Summer Music Festivals in Paris
Music lovers rejoice– festival season is well and truly here. Over the next two months, Paris will welcome an abundance of touring musical acts. To make sure that you don't miss a beat, we highlight five summer showstoppers.
The 13th installment of France's biggest music festival returns to the leafy surroundings of Domaine National de Saint-Cloud from the 26th to the 28th of August. As the name suggests, the festival centers around a contemporary rock lineup. This year, five stages will host over 60 acts including Massive Attack, the Last Shadow Puppets, Foals, Sigur Ròs, Iggy Pop, Two Door Cinema Club, Bring Me The Horizon and Chvrches. Tickets are available for one, two or three days– depending on your stamina– and can be bought online at www.rockenseine.com.
Bonus: This year, RATP and Rock en Seine have teamed up to present a preview of the artwork that will be displayed at the festival's annual Rock'Art exhibition. Twelve original posters created by illustrators, graphic artists and cartoonists on behalf of various acts scheduled to play at this year's event will be showcased in Duroc metro station on lines 10 and 13, which in the run-up to the festival has been cleverly renamed "Durock".
Attracting almost 200,000 festival-goers over the 24th, 25th and 26th of June, Solidays Festival is a very popular event – and for good reason. Organized by Solidarité sida, an association dedicated to the fight against AIDS, the festival is essentially a charity event, with all proceeds going towards supporting volunteers around the world working with AIDS suffers and their families. This year's edition of Solidays Festival promises to be as rich and eclectic as years past with music from M83, Louane, Flume, Bloc Party, Cypress Hill and Boy's Noize to name but a few. Alongside the great music and good vibes, those in attendance will also enjoy a myriad of exhibitions, interesting speakers including Buddhist monk Matthieu Ricard and documentary maker Cyril Dion and other highlights such as a color party and silent disco. For a truly immersive experience, festival-goers can even camp out in a quiet wooded area not too far from the action.

The Peacock Society
On the 13th, 15th and 16th of July, Parc Floral de Paris in the heart of the Bois de Vincennes will come alive with music from some of the best electronic acts on the scene. Kerri Chandler, Floorplan (Robert Hood and his daughter), Laurent Garnier, Sven Väth and Four Tet are among the headlining acts being supported by rising stars including Heartbeat, Mark Fell, Azmat B and Barac. Split between a botanical garden and a warehouse, The Peacock Society festival combines magical music and stellar surroundings to create three days of techno heaven.
Throughout the month of August up until mid–September, the Parc Floral de Paris will experience a change of pace, this time hosting free outdoor classical music concerts. Over the course of the festival, performances from both French and International artists will attract nearly 80,000 spectators to the stunning Japanese gardens. Among the acts will be tenor Rodrigo Ferreira performing Saudades Do Brasil; the Chamber Orchestra of Paris performing a Beethoven Odyssey; VOCES8, an a capella octet from the United Kingdom doing their rendition of God Save the Queen; and a traditional trio of harpsichord, flute and gamba performing an unmissable instrumental session.
Fête de la Musique is a city-wide musical celebration of the summer solstice. (First launched in Paris in 1982, the event has now gone global.) Today, the 21st of June, hundreds of free concerts will take place in every corner of the capital leaving us with some difficult choices to make. To make the decision that little bit easier we suggest three safe bets for a good time:
1. To coincide with the UEFA Euro 2016, the Philharmonie de Paris's event will attempt to combine music and football in what will surely be a unique evening. The Paris Symphony Orchestra will musically accompany a live stream of the Croatia-Spain match, which will be displayed on a large screen in the main hall. The repertoire will be "unconventional" ranging from rock and electro to Mozart and Brahms to correspond with the match's action.
2. On the other side of the Seine, The Irish Cultural Centre will host their own celebration. The centre's courtyard will be transformed to host a festival style event with food and drinks provided by the Green Goose Bar and Restaurant and performances by well-known Irish bands Bell X1 and Aldoc.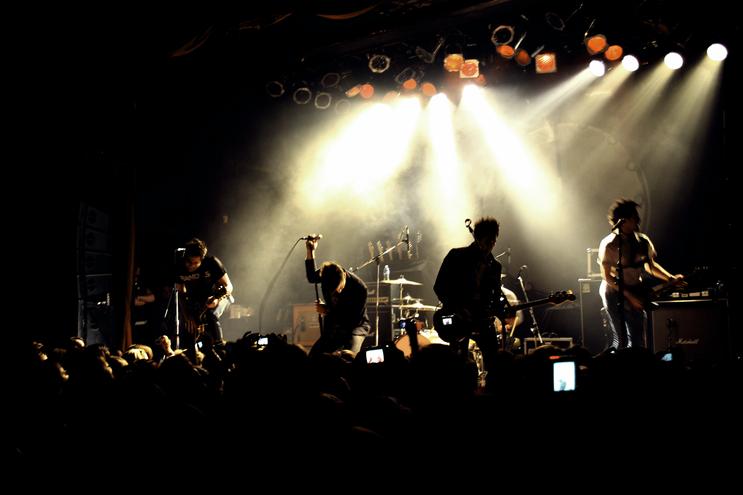 3. Eglise Saint-Eustache will hold the 11th edition of their Fête de la Musique celebration which will consist of 36 hours of continuous music. Choirs will sing, the organ will sound and performances from Mermonte, Melissa Laveaux, Conservatoire Mozart and Ricky Hollywood will be enjoyed by all in attendance.
Good to know: tickets for unlimited travel on public transport from 5pm on June 21st until 7am on June 22nd can be bought for just €3- making venue hopping all the easier!
Just in case you didn't get your fill of free entertainment at Fête de la Musique, from the 20th to the 23rd of July, Fnac will host a free musical event in front of Hôtel de Ville in the centre of the city – music to your ears we know! Thirty acts will perform over the four days, between two stages – one indoors "Scène du Salon" and one outdoors "Scène du Parvis". A mixture of upcoming and established acts will play including Sage, Hyphen Hyphen, Keren Ann, Lilly Wood & The Prick and Balthazar. Tickets for the event can be obtained in Fnac stores across the capital – better get there quick…

Lead photo credit : Jungle, Rock en Seine/ ©Nicolas Joubard
---
---