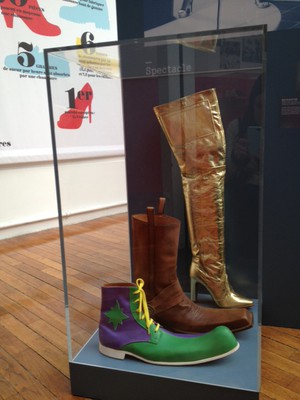 Shoes-lovers are rushing to Paris, as a free exhibition on French footware draws to a close this week.
La Chaussure une Passion Française "The Shoe, A French Passion" is currently showcasing hundreds of women's, men's and children's shoes dating from the 19th Century through to current catwalk trends.
The displays explore the complicated process of shoe-design and manufacturing in France over the past 150 years and invite visitors to touch and feel different materials and shoes.
Filling the beautiful Aterlier Richelieu townhouse, near Palais Royal, are high and low heels, boots, beachware, slippers, sandals and more.
Interestingly, there is also showcase on footware for extreme conditions, including nuclear and high-voltage environments.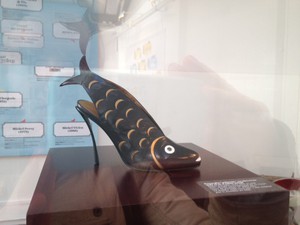 Though high-fashion heels seem to be the major drawcard for many, in particular a Picasso-inspired piece of shoe-art, created by three top designers in 1950.
The exhibiton is presented by La Fédération Française de la Chaussure in partnership with Le Musée de la Chaussure de Romans.
It will continue until Thursday, November 4, 2012.