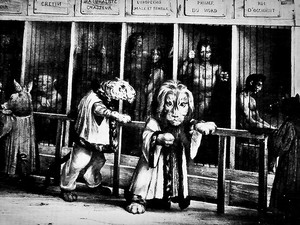 Imagine going to a zoo in which human beings are the species in the cages. Believe it or not, there was a time when this concept was neither as absurd nor as rare as it sounds. Just as we now revel in the routinely bizarre that occupies cyber space, so did our ancestors find their thrills in wonders beyond their horizons. The exposition "Exhibition: Invention of Savages", currently at the Quai Branly Museum, shines a spotlight on those times when other people were presented as sociological oddities, scientific curiosities, human beasts and nature's freaks to crowds and scholars the world over. Beginning in 1492, when Christopher Columbus brought back six Native Americans from the New World to display to the Spanish Court, and concluding in 1958 when criticism forced the closure of the "Congolese Village" in Brussels, this exhibition exposes each phase of the trend to show off other people, beginning with the scientific interest that soon gave way to public curiosity and, eventually, deteriorated into the modern day Freak Show. The visitor takes a chronological voyage into the past through several areas with titles like "The Discovery of the Other", "Monsters and Exotic Beings", and "Racial and Colonial Stage Sets"…to name just a few. Using paintings and posters, sculptures and statues, artifacts and authentic memorabilia, the show breathes life into the skeletons kept in our collective closets and exposes them to the light of day in a way that neither reproaches nor pities. The exhibition at the Musée du Quai Branly is well laid out, well documented, intelligent and sincere in a way that avoids falling into the trap of exhibition-ism that our forefathers were unable to skirt. Unlike those who organized the original demonstrations, the organizers of "Exhibition: Invention of Savages" present the facts without bias so that we, as spectators of the spectators who went a century before us, are left to make our own judgments. One of the conclusions the visitor will leave with is that this dark age of sociology created the concept of "race" (hence the exhibition's title, "The Invention of Savages"). Obviously, before colonialism, people interacted only with their peers because they were not exposed to foreigners. When these people were then confronted with inhabitants of faraway lands, they tended to study and classify them according to a variety of criteria, before then comparing "the others" to themselves. It was in this comparison that the concept of "race-ism" was born, and thus became the foundation for the challenges of modern day "racism". This important exhibit runs through June 3, 2012. Information about the Museum of Primitive Art (Musée Quai de Branly) can be found at the museum's website. The exhibit is in English and French; additionally, an audio guide is available at the museum for 5€, or can be downloaded–in English or French– from the Museum's website (www.quaibranly.fr) for 3€. If you live in Paris or plan to visit before the July 3, "Exhibiton: Invention of Savages" is one exhibit you should put at the top of your to-see list. By Paul Prescott (Paris Inspired Website) All photos ©Paul Prescott    
Subscribe
for FREE weekly newsletters. BonjourParis has been a leading France travel and French lifestyle site since 1995.
SUBSCRIBE
ALREADY SUBSCRIBED?
BECOME A BONJOUR PARIS MEMBER

Gain full access to our collection of over 5,000 articles and bring the City of Light into your life. Just 60 USD per year.

Find out why you should become a member here.

Sign in

Fill in your credentials below.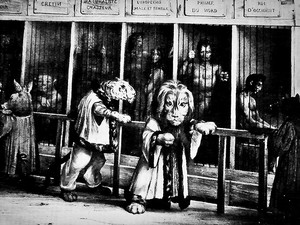 Imagine going to a zoo in which human beings are the species in the cages. Believe it or not, there was a time when this concept was neither as absurd nor as rare as it sounds. Just as we now revel in the routinely bizarre that occupies cyber space, so did our ancestors find their thrills in wonders beyond their horizons.
The exposition "Exhibition: Invention of Savages", currently at the Quai Branly Museum, shines a spotlight on those times when other people were presented as sociological oddities, scientific curiosities, human beasts and nature's freaks to crowds and scholars the world over.
Beginning in 1492, when Christopher Columbus brought back six Native Americans from the New World to display to the Spanish Court, and concluding in 1958 when criticism forced the closure of the "Congolese Village" in Brussels, this exhibition exposes each phase of the trend to show off other people, beginning with the scientific interest that soon gave way to public curiosity and, eventually, deteriorated into the modern day Freak Show.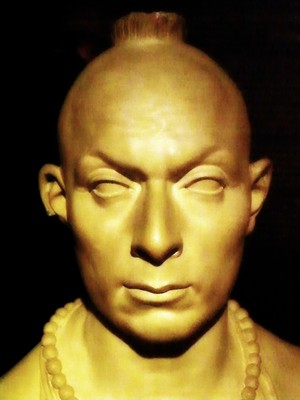 The visitor takes a chronological voyage into the past through several areas with titles like "The Discovery of the Other", "Monsters and Exotic Beings", and "Racial and Colonial Stage Sets"…to name just a few. Using paintings and posters, sculptures and statues, artifacts and authentic memorabilia, the show breathes life into the skeletons kept in our collective closets and exposes them to the light of day in a way that neither reproaches nor pities.
The exhibition at the Musée du Quai Branly is well laid out, well documented, intelligent and sincere in a way that avoids falling into the trap of exhibition-ism that our forefathers were unable to skirt. Unlike those who organized the original demonstrations, the organizers of "Exhibition: Invention of Savages" present the facts without bias so that we, as spectators of the spectators who went a century before us, are left to make our own judgments.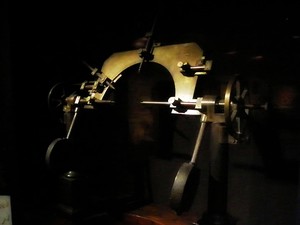 One of the conclusions the visitor will leave with is that this dark age of sociology created the concept of "race" (hence the exhibition's title, "The Invention of Savages"). Obviously, before colonialism, people interacted only with their peers because they were not exposed to foreigners. When these people were then confronted with inhabitants of faraway lands, they tended to study and classify them according to a variety of criteria, before then comparing "the others" to themselves. It was in this comparison that the concept of "race-ism" was born, and thus became the foundation for the challenges of modern day "racism".
This important exhibit runs through June 3, 2012. Information about the Museum of Primitive Art (Musée Quai de Branly) can be found at the museum's website. The exhibit is in English and French; additionally, an audio guide is available at the museum for 5€, or can be downloaded–in English or French– from the Museum's website (www.quaibranly.fr) for 3€.
If you live in Paris or plan to visit before the July 3, "Exhibiton: Invention of Savages" is one exhibit you should put at the top of your to-see list.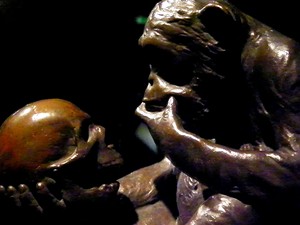 By Paul Prescott (Paris Inspired Website)
All photos ©Paul Prescott

Subscribe for
FREE

weekly newsletters.
BonjourParis has been a leading France travel and French lifestyle site since 1995.
More in Exhibitions, Paris exhibitions
---
---