A Local's Guide to Paris Neighborhoods: 17th Arrondissement, Ternes-Side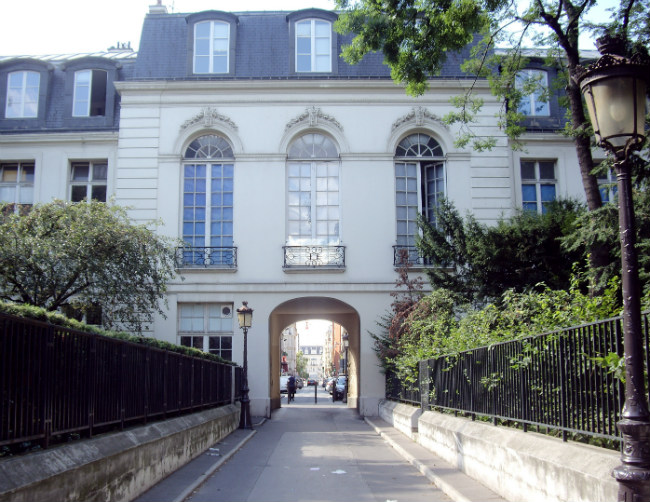 Stretched along the north-western edge of Paris, the 17th arrondissement is one of the largest and is bordered by the Avenue de la Grande-Armée on the west, the Boulevards des Courcelles and Batignolles to the south, Avenues de Clichy and Saint-Ouen to the east and the périphérique to the north. It can be neatly split into two by the Boulevard Malesherbes.
The 17th is mostly residential with few visitors finding their way into the what is in effect a series of small villages. And that is a shame, as the real Paris is found just there: where the people live and shop, where the restaurants are small and don't serve French Fries with everything, and the local boulangère knows everyone.
See
Château Ternes (19 rue Pierre Demours, corner rue Bayen) There was once a castle in the small village of Ternes on the outskirts of Paris. It had four towers, barns, stables, a small vineyard, even a drawbridge across a moat. Alas, the building fell afoul of town planning, and what remains today is a single, though impressive, door standing alone on rue Pierre Demours, and a rather beautiful building that, instead of being torn down, had a small road, rue Bayen, built through it.
Rue Poncelet Just off Avenue des Ternes lies a bustling and colorful market, open every day, all day long, except for early closure on Sundays. Fresh fruit and vegetables, rotisserie chicken, and cheeses fill the small street with color and aromas. Cafés are dotted throughout and invite you to linger and shop.
Musée Henner (43 Avenue de Villier, closed until November 2015 for refurbishment). A townhouse (not his residence or studio) that is dedicated to the works of Jean-Jacques Henner (15 March 1829 – 23 July 1905), a painter known for his nudes and portraits.
Rue Fortuny This short residential street played home to a number of illustrious people. At number 2 the author Edmond Rostand penned Cyrano de Bergerac; at 13 the writer Marcel Pagnol lived; and eerie 37, with the two playful rats on the façade, was home to actress Sarah Bernhardt; while at 46, Nicolas Sarkozy spent some of his childhood.
Parc Monceau Although strictly speaking just on the border of the 17th, Parc Monceau needs a mention, as it is one of Paris' most beautiful parks, full of ancient trees, (fake) Roman ruins, a pond with ducks and even two turtles, and – most importantly – you are allowed to sit on the grass with a picnic.
Eat/ Drink
Le Trois-Quart (49 rue Laugier) is a tiny but very welcoming bistro de vin, with a small seasonal menu but daily specials, and all are excellent.
A lovely spot to sit outside, have a drink and snacks is La Maison (28 Place Saint-Ferdinant). The square's statue commemorates Léon Serpollet, a steam car manufacturer, whose invention was shown at the World Exhibition of 1889.
How to choose between hundreds of Italian restaurants? Easy, if you like truffles, then opt for Ricci's mini pizza with truffles for starters, then have the large ravioli with truffles. A real feast in a comfortable setting and at a good price. (45 rue Bayen)
Shop
Le Bazaristain (10 rue Saint Ferdinand) is a lovely newly-opened concept store just off Avenue Ternes. A great, fun, and varied selection of accessories, housey knick-knacks and gifts.
Fleur Delangle (corner rue Bayen and rue de saint-Sénoche) Possibly the most beautiful window displays in Paris, and the flower arrangements and plant pots are amazing.
Depot vente (109 rue de Courcelles) If you're looking for a Chanel or Hermès cast-off, this is the place where wealthy locals shed last season's designer wear.
Photo credits: Château des Ternes via Wikimedia Commons; Parc Monceau by Flickr/ Carnat Joel
Photo credit : Château des Ternes/ Wikimedia Commons
Leave a reply
Your email address will not be published. Required fields are marked *