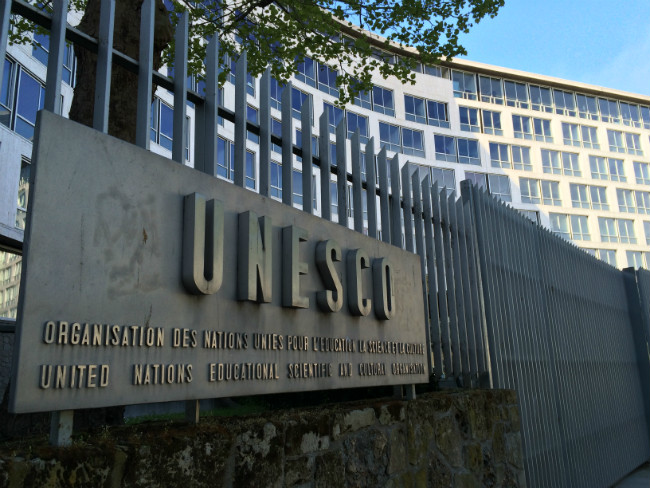 A visit to the Paris headquarters of UNESCO, the United Nations Educational, Scientific and Cultural Organization, is well off the beaten path for most tourists, but it would appeal to anyone who wants to see something a little different, who loves architecture and great art, or who could use a dose of peace and understanding! It's a short walk from the Eiffel Tower, or an even shorter one from Invalides, in the 7th arrondisement.
The last time a Bonjour Paris insider visited UNESCO, it was easier to visit, spend a whole day hanging out, and even having a meal in the cafeteria with probably the best view of the Eiffel Tour in Paris. But these days, it requires a bit more planning.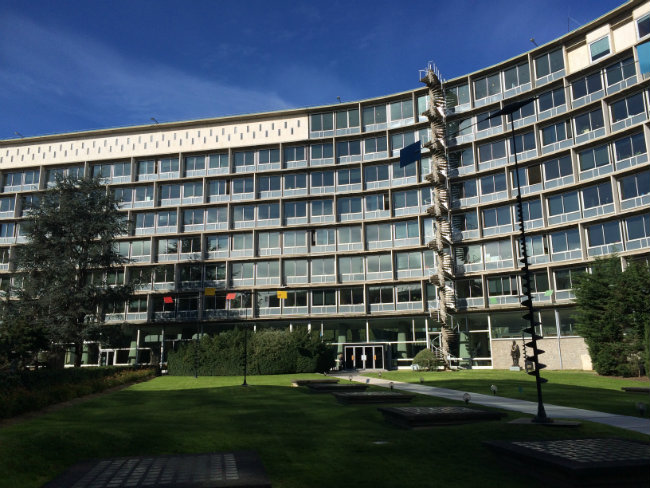 One of the easiest and best ways to visit UNESCO is to visit during the European Night of Museums (or "Museum Night"). On 17 May, UNESCO will open its doors to the public for the 8th consecutive year so you can discover its buildings and art collection. Maybe you can fit in a visit to other venues the same evening. On this fabulous night, museums are open until 1 am, and it's FREE. This year marks Museum Night's 10th anniversary and last year, two million visitors took part.
Many of the museums will be hosting special activities. UNESCO is no different. Visitors can check out the temporary exhibition "Art for Peace", featuring new works by the artist Lin Xiang Xiong, as well as contemporary works where artists from China and Belgium offer a cross-cultural perspective. It's international understanding in art! Doors open from 8 pm with last admission at midnight. You'll come in at the main entrance at 7 place de Fontenoy and exit at 125 avenue de Suffren near the Suffren metro station. Bookings not necessary!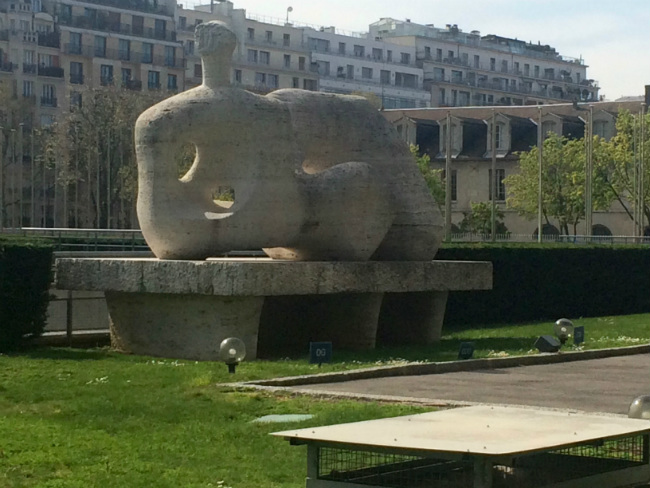 Another way to visit UNESCO is to come to one of their free cultural and intellectual events that are organized each month. An example of events was a recent jazz concert in honor of International Jazz Day and an exhibition exploring Buddist Sutras! Check out the listings on the official website: www.unesco.org/fr/cultural-events
Otherwise, you can arrange in advance for a public tour; but get some friends together as they're only for groups. Lasting half an hour, these guided tours take place in French and English, Tuesday through Friday at 10am or 3pm, and include a short presentation of UNESCO, a guided tour of the Japanese Garden, the Meditation Space of Tadao Ando, some parts of the main building and a viewing of some major artwork. It takes some planning though; they ask to be contacted 10 weeks in advance with an email to [email protected] and the date you want to visit.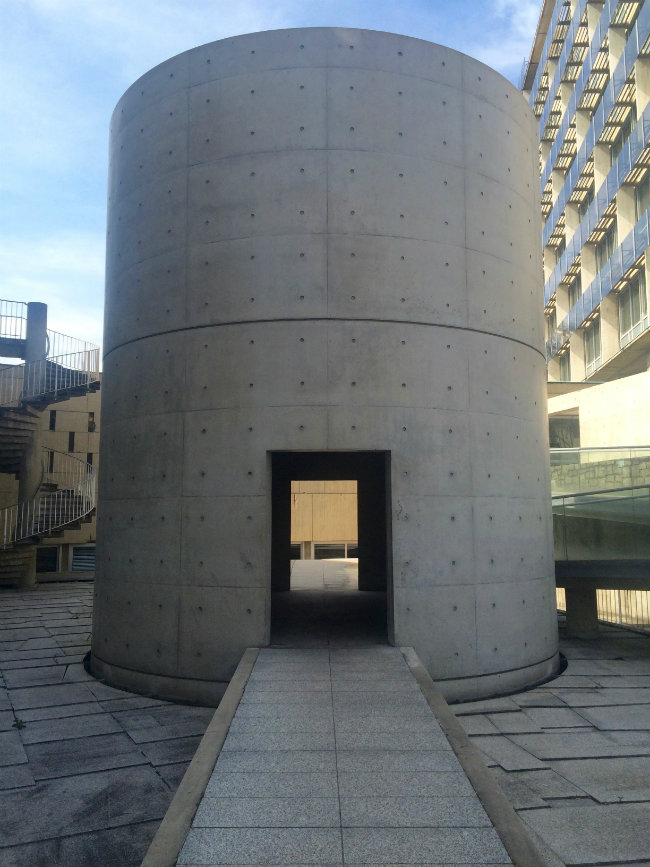 Created in 1945, UNESCO's aim is to "contribute to the building of peace, the eradication of poverty, sustainable development and intercultural dialogue through education, the sciences, culture, communication and information." Translated into more practical terms, UNESCO advocates for education for all, builds intercultural understanding through such actions as the protection of World Heritage sites, pursues scientific cooperation, and promotes freedom of expression.
Architecturally, the buildings at UNESCO headquarters are fantastic; the most prominent is a 'three-pointed star', with three long wings of a building radiating out from the core in a classic 50s design. The site also includes two other buildings and a set of underground offices and hallways, surrounding sunken courtyards. The HQ was almost designed by the famous Swiss-French architect Le Corbusier, but in an archetypal move, three architects from different countries (France, Italy and the United States) were appointed as a less controversial choice.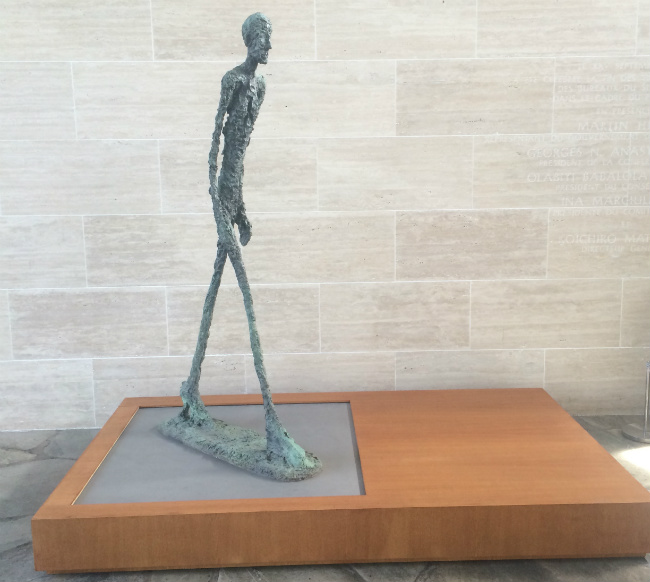 It's not just the buildings that are interesting at UNESCO. The headquarters host some of the world's finest artwork with works scattered throughout the space by luminaries such as Pablo Picasso, Joan Miró and Alexander Calder. One of Giacometti's Walking Men is located at UNESCO; a version of the same sculpture was the most expensive sculpture in the world from 2010–2015. Henry Moore's Reclining Figure is not only stunning in its monumental form, but it is also located perfectly on the lawn outside the main building. A focal point for attention, the statue changes character under different angles of the sun.
Quiet and assuming, one of the most stunning artworks is the Meditation Space designed by famed Japanese architect Tadao Ando. Ando works most often in concrete, with an emphasis on form, light and simplicity. A cylinder measuring 21 feet high and wide, the Meditation Space hovers above a pool with rocks that were exposed to radiation from Hiroshima, now irradiated, but with water flowing over them, cleansing the souls of the dead – or the wounds of war. The Japanese garden is also beautiful. Created by the Japanese-American artists Isamu Noguchi in 1958, the garden was created by a sculptor, rather than a landscape architect, thereby tilting the balance between nature and human creativity towards the latter.
So, whether it's beauty, quiet, art, architecture or cultural events you're after, find it at UNESCO. Have a good visit.