So You Want to be a Travel Writer in Paris?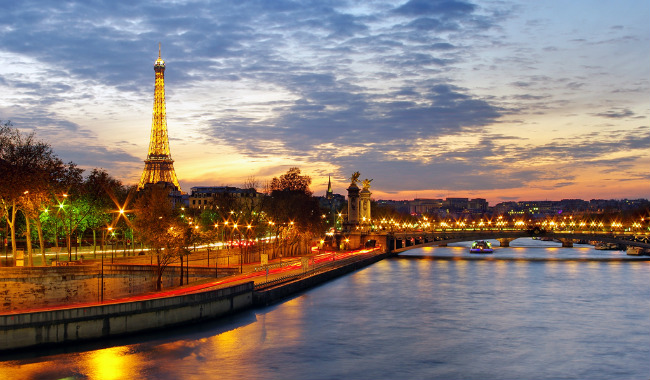 Paris inspired prominent authors like Gertrude Stein, T.S. Elliot, and the Fitzgeralds, while more recent authors like David Sedaris and Adam Gopnik have continued this tradition. This city lends itself as a backdrop and a character, and has been doing so for hundreds of years. Today, aspiring writers and bloggers still come to Paris looking for their own personal muses and stories to share with the world.
Among them, many fancy themselves travel writers. But what does it even mean to be a travel writer? Do you need to write a book about your year learning to make bread in a Parisian bakery? Do you need to stay in fabulous Parisian palace hotels for free? Do you need to have ten thousand followers on Twitter to get published?
No. No. And no – but it helps to have a big audience!
My former editor at CNN recently wrote on his blog, "Many starting out in travel writing feel the need to think of themselves as exactly that – 'travel writers.' In fact there's no such thing as travel writing, there is only writing, and your subject happens to fall into the travel genre."
I still like the term "travel writing," but I get what he is trying to say. Most writers in Paris will tell you that travel is just one part of their portfolio. Some discuss food. Some cover music. I've covered technology, innovation, environment, and LGBT issues, among others. I'm not a travel writer – I'm a writer and a journalist who likes to talk about travel.
There is plenty of room for other writers who want to discuss travel. But where do you even start? Let's take a quick look at how writers segue into travel topics.
Guide book writers
This is one of the most basic ways to get your feet wet. Many of us started here, updating paper or online guides for Fodor's or Frommer's for example. You learn about your destination, you get used to checking facts, and you learn how to work with an editor. OK, so you may not write that much text, but it's still solid experience in travel writing.
Bloggers
All it takes to reach a public is a WordPress account and you're ready to start writing about travel. Are all bloggers high quality prose with solid research and well-crafted storytelling? No, and most do not pretend to be more than diaries. Still, some travel greats like Marco Polo and Gustave Flaubert left us some notable writing that wasn't necessarily meant for publication, so why can't your blog be great?
Travel writers are journalists
Ah, the travel journalist. It sounds great to get paid to jet set around the world getting paid to dine in Moscow, to shop in Paris, and the visit museums in New York. Unfortunately, real travel journalism isn't all that glamorous. It's nearly impossible to get a regular gig with a travel publication to travel and get paid well for it. But there are still plenty of outlets that want travel news and well-researched pieces about destinations.
Travel writers are book authors
We all think we have a lot to say, so writing a travel book becomes a "thing" for many aspiring writers. We're not all David Sedaris or Elizabeth Gilbert, unfortunately. Writing a travel book requires more than just a fun year in Paris. And we've already eaten, prayed, and loved our way through enough destinations that the casual life-changing trip isn't always going to be a bestseller. If you're going to write a book, make sure that you first have a worthwhile story to tell and that secondly you know how to write. Audiences have plenty of choices, so why would they drag themselves through your descriptions of "quaint and charming Italian cobblestone streets" or "deliciously scrumptious Parisian baguettes slathered in butter"?
You have plenty of choices, but now you just have to go somewhere and start writing about. Notice new trends, explore new addresses, talk to locals – just find a story somewhere and share it, and you'll be on your way.
Inspired? Deterred? Confused? All of the above? It's normal. Consider getting some professional help with a writing workshop. Our Travel Writing Workshop in Paris is just one of many options to learn firsthand what it means to write about travel. Our first workshop is in May, with other dates planned in August and October.
You wouldn't operate on a heart without going to medical school, right? Writing, though less life-threatening, requires a bit of investment as well.
Photo credits: Paris skyline at sunset by James Whitesmith/ Flickr; the art of the book store (Shakespeare & Company) by Amelia Wells/Flickr; Printemps in the Jardin du Luxembourg by Linh Nguyen/Flickr
Lead photo credit : Paris Skyline at Sunset. Photo by James Whitesmith/ Flickr
Leave a reply
Your email address will not be published. Required fields are marked *
Comments