An American in Paris: Remembering 9/11
There are few Americans over the age of six in 2001 who don't remember 9/11 as if it were yesterday. The world hasn't really been the same since the four coordinated Islamist suicide terrorist attacks were carried out by al-Qaeda.
Before then, one could board a plane without having to go through security, much less being required to remove one's shoes. Before then, the world felt less precarious.
Ask people where they were on 9/11 and undoubtedly, they'll remember and probably have a story. I know I do.
I was sitting at my desk, rather my computer, banging out content for BonjourParis.com. It was a sunny Tuesday afternoon in Paris and even though I was about to call it quits, I hadn't.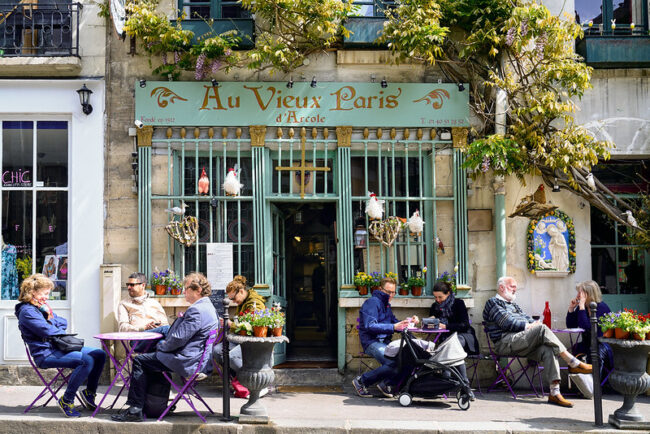 As I was typing away, my son contacted me via AOL Chat / Instant Messenger. Instant messaging was a program created by AOL (America On Line) in 1997.  Not only could people chat individually, but there were also group chats that ultimately created many communities with mutual interests.
Miles immediately asked if I were watching TV.  I rushed into the living room, turned on CNN and saw a plane crash into the second World Trade Center tower.
Even though Paris is 3600 miles away from New York City, I suspect every American felt as if they were there watching the chaos; the smoke rising, people running and ambulances blaring. And if they were anything like me, they were scared, confused and sad.
Fast forward, after contacting the few family members I was able to (remember, the phone lines were down) and thinking I should fly home to be with them (also impossible because the planes had been grounded), I sat on the sofa and cried. My husband wasn't in Paris but in Provence, which felt like a million miles away. I felt so incredibly alone and wanted to hug my son.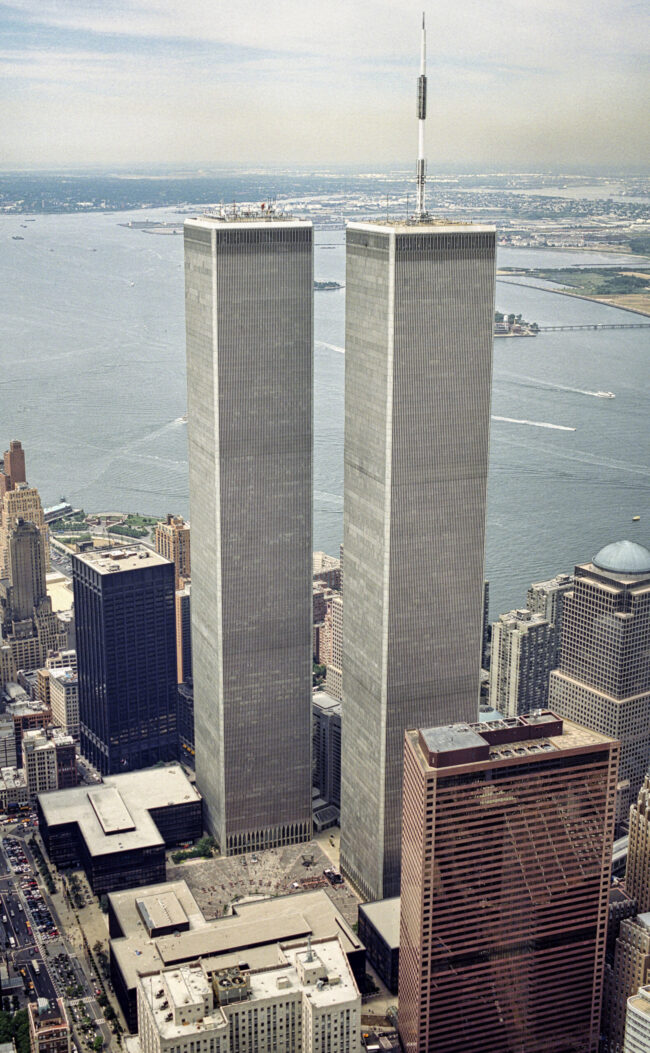 The bell rang and it was my next door neighbor. We'd lived adjacent to one another for more than 10 years and she'd never rung my doorbell before. She embraced me. Maria, the building's concierge, appeared with a hug and some pastries. That evening, Michel, who lived two floors below me, appeared with a bottle of Scotch and a pack of cigarettes (yes, I still smoked then) plus a key to their apartment.
I cried again when Michel, a founding executive of Microsoft, said, "We are all Americans today and our home is yours." Happily, I never had to use the key but Michel and his wife were there for me.
For once, my stand-offish French neighbors, who were notoriously slow to invite "strangers" into their homes, were real friends when it mattered. Neighbors never socialized (except when we met in the courtyard to celebrate the building's 100th birthday), but they stepped up to the crisis. I began to feel more secure.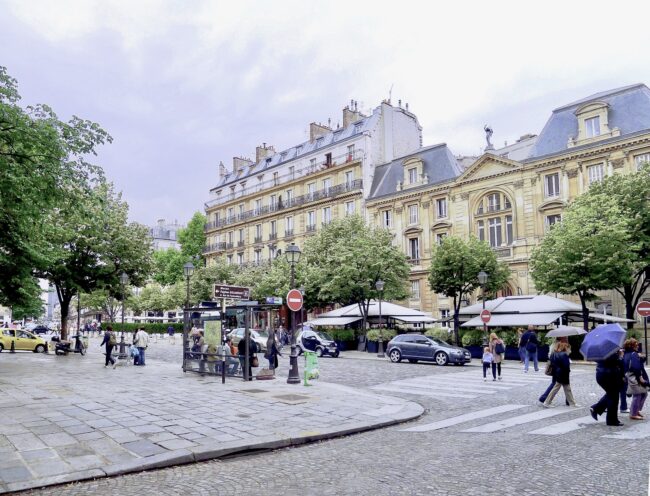 By this time, I had received so many emails from Bonjour Paris readers whom I had virtually met in our chat room where I spent way too much time. Some were visiting Paris and a few New York City residents saying they wanted to move. So many of them were seeking the solace of BP's chat rooms where they made friends via French language chats and so many others.
Because I supplied a lot of information, (e.g. hotels, restaurants, where to go and what to see) to chat participants, they identified with me. We were kind of a virtual family.
Frequently, I invited them to my apartment for a glass of wine when they were in Paris. They wanted to see an apartment in the 6eme right off the Luxembourg Garden and I was a mini-celebrity. I was delighted and made some wonderful friends during my tenure of spearheading BonjourParis.com.
One of those friends was Phyllis, who now lives in Paris full time.  She was staying in a pension down the street, didn't speak French and was alone. And scared. If I remember correctly, she moved in for a few days and slept on the sofa. We became friends and even though I rarely see her now, we stay in touch. I always think of her fondly as we bonded while sharing a very insecure time.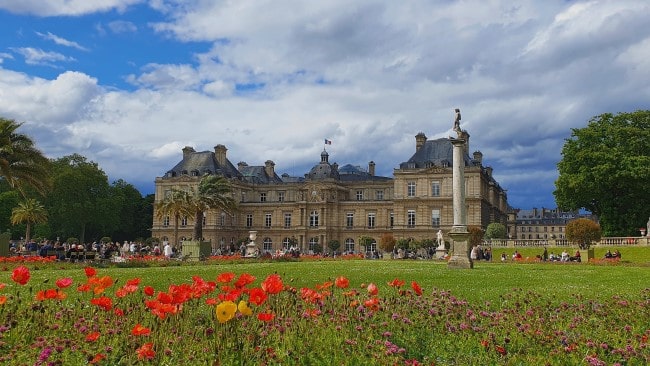 The next few months were a haze. Because Paris can be a small village for the residents, I walked the streets and did my usual errands. Not matter how long I lived in Paris, I was always "l'Américaine." And even though I would always say bonjour and merci, the response was usually "hello" and "you're welcome." That didn't preclude the bakery owner from chastising me that I should speak better French after all of the years I'd been buying bread there. She was right.
This time, l'Américaine took on a different significance. Café owners would run out to the sidewalk and tell me to come in for a coffee. And no, I couldn't pay. I was a part of their family.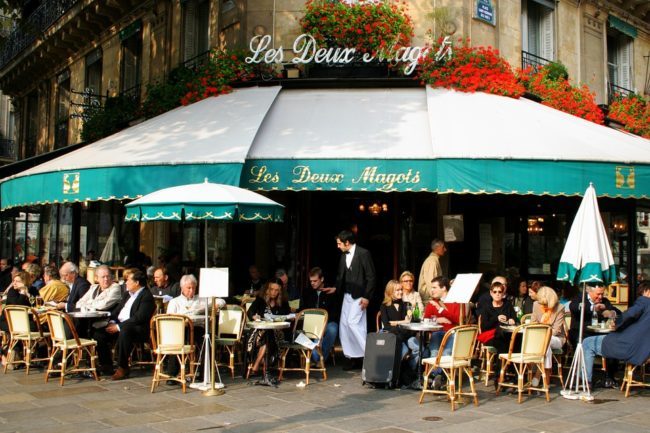 One thing that is indelibly etched into my memory is the day that I was heading to the Concorde demonstration to protest the attack. I had planned to take the metro but as I walked past the grocery store, the delivery man insisted I climb on the back of his scooter to take me there. When I disembarked, this very nice Arab man with whom I'd spoken with for years, kissed me on the cheek and said, "Courage, we are all Americans."
As terrible as that day was and the aftermath of its horror, I will never forget being an American in Paris. And I will never forget 9-11. No American will.
Karen Fawcett now physically lives in Washington DC, although her heart will always be in Paris. She can be reached at: [email protected]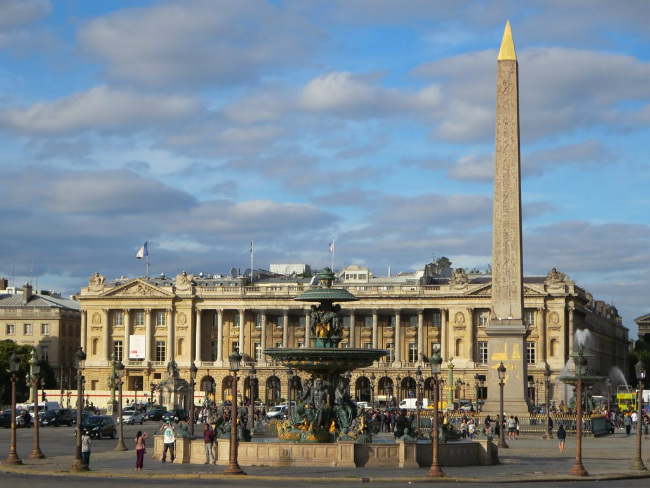 Lead photo credit : Place Saint-Germain-des-Prés. Photo credit: Mbzt / Wikimedia commons
---
---
Comments