Suzy Gershman Tribute from Cathy Nolan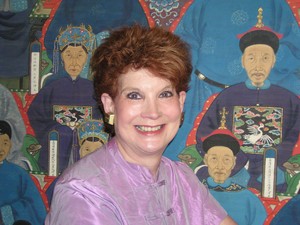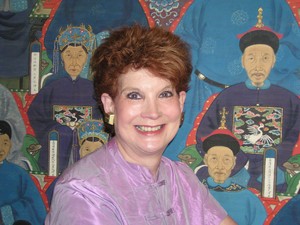 I met Suzy when People Magazine assigned the two of us to cover the grand, star-studded opening of EuroDisney, now Paris Disneyland, in April 1992. Suzy, a stringer for the magazine in the US, persuaded the editors to send her over to assist me, because she, of course, had lots of Disney contacts.
She brought accessories for the occasion, for both of us – matching hair bands with big plastic Minnie Mouse ears. Which she had customized with fabric flowers, cream-colored camellias for that chic Chanel touch. We were in Paris, after all. She was so enthusiastic I couldn't refuse … On the Disney scene, I was amazed at the attention we got with our Chanel mouse ears. All the other press wanted our picture – we were pursued by paparazzi and TV cameras.
That incredible, ridiculous, cartoon-rodent-infested bash at Disneyland was my first memorable day with Suzy, shopping goddess and queen of kitsch. And the Chanel mouse-ear hairband began the collection of wonderfully bizarre objects she brought into my life. Like the statuette of the Crucifixion made out of seashells she spotted at a brocante in Provence, which she graciously let me have despite wanting it for herself.
A few years later we shared another People Magazine adventure, when I interviewed her on the book she was writing, about becoming a widow and moving to Paris. We spent hours talking. Her story was sad, yet she kept me laughing. Suzy had that talent for always highlighting the humor and the absurdity, even in tragedy.
I saw Suzy for the last time in her kitsch-crammed little house in Vaison-La-Romaine, overlooking the ruins of what was once the Romans' shopping street, the perfect Suzy location. She was moving out and busy packing, yet she took time to talk and laugh, cook for me and drive me around – to brocantes, of course. She loaded me up with a pile of stuff to take home: books, DVDs, glitter nail polish, a Gucci belt, a lurid pink umbrella.
Dear Suzy, so smart, so gallant, so funny and lively and kind. Thank you for your friendship.
Cathy Nolan is an American freelance writer/ translator living in Paris, where she was born. She spent more than 20 years covering European topics as a correspondent for People Magazine.

Subscribe for
FREE

weekly newsletters.
BonjourParis has been a leading France travel and French lifestyle site since 1995.
Readers' Favorites: Top 100 Books, imports & more at our Amazon store
We update our daily selections, including the newest available with an Amazon.com pre-release discount of 30% or more. Find them by starting here at the back of the Travel section, then work backwards page by page in sections that interest you.
Current favorites, including bestselling Roger&Gallet unisex fragrance Extra Vieielle Jean-Marie Farina….please click on an image for details.
Click on this banner to link to Amazon.com & your purchases support our site….merci!
Leave a reply
Your email address will not be published. Required fields are marked *