Interview with Audrey Epeche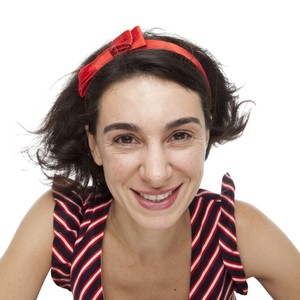 Audrey Epeche has been working at Jean-Bernard BROS Cabinet at the Paris City Hall for the last 5 years. As Head of the cabinet, she's in charge of PR and communication strategy. She advises the Deputy Mayor, organizes public information campaigns and events, writes speeches.  She's in charge of coordinating Communication, Press and Events departments, projects engineering and coordination, public/private partnerships and communication strategy conception and implementation. She manages and creates different kinds of events linked to the Tourism Department like the treasure hunt (30,000 players) or Paris Eyes Shut, a blind walk through the city and New Media events like the festival of digital art Parizone@dream at la Gaîté Lyrique or Golden Blog Awards at the city hall. As a real Parisian, and one who has a hand in creating the texture of Paris City Life, here are her answers to our Bonjour Paris Person of The Moment Questions… Q & A What are you most proud of (in terms of your own achievements)? To have the opportunity to work for the City Hall of Paris, the #1 tourist destination in the world. With my team we created a kind of events laboratory to promote Paris as a  trendy and original destination. One of my favorite projects was indeed Paris eyes Shut, a very intimate project that relies on discovering the city with your eyes shut, with other senses like smell, sounds, touch. The genesis of this project was yo mix the touristic experience with the handicap in a playful and positive way not like a constraint. The aim was to create an original, alternative and innovative way to discover Paris and to focus at the same time on the issue for handicap people to move in the city. What's your secret talent? I've no secrets just a lot of determination Were you born in Paris or moved here? I'm from Saint Etienne and I moved to Paris almost 10 years ago.  Now I feel like a real Parisian.  Impossible for me to imagine living in a small city.  I need the cultural life and the energy you can enjoy in big cities like London, NYC and of course Paris. If you could share a coffee or bottle of wine with a fellow Parisian from past or present, who would it be? I would have loved to share a bootle of Chasse Spleen with Romain Gary for his fine humour, his great talent and his special sense of seduction. Is there a local person you admire? I admire Bertrand Delanöe for what he's done these past years for Paris. He changed the face of the city. He is a great political personality and I'm very glad I was a little piece of the City Hall staff during his tenure. What's your favorite thing about Paris? I just love walking without any aim, discovering new treasures, locations, shops, cafes… just being surprised by street scenes or architectural details. Paris is an amazing playground for urban lovers. What's the one thing that every Parisian should own? A subway map or a Velib' card. An item you can't live without? My iPod with 1 000 different songs adapted to the mood of the day and the color of the sky which are so often linked! Any pet peeves about Paris? Sometimes "le ciel bas et lourd qui pèse comme un couvercle … et verse un jour noir plus triste que les nuits" quoted by Baudelaire. Favorite place to go for lunch? In the summer, I love to share a salad or grilled squids under the trees of the Vitelloni's terrasse or just at the corner, some oysters at L'ilot, rue de la corderie. In winter, I love the big chimney of Robert et Louise for the wood grilled beef and the incredible potatoes served on wooden cutting boards for A countryside mood. Favorite place for dinner? I really love le Vertbois because it's simple, quiet and the girls in the kitchen are really nice or in the summer my rooftop for a barbecue with friends among all the flowers, tomatoes, strawberries and mint everywhere. Best place for coffee or drinks? I love Coutume Café in the 7th arrondissement. They have incredible pavlova and the finest coffee you can find in the city and for drinks Candelaria for the amazing Guapa Verde, a spicy cocktail or for a chic mood the black mojito at Le Meurice Bar. Where do you like to shop for clothes? I love Rue Vieille du Temple where I can find little jewelry shops and trendy brands as Surface to Air or rue de Poitou for Swildens/les Prairies de Paris.  This neighborhood is full of very well known galleries and the famous concept store MERCI, perfect location to find special presents. Your favorite neighborhood? I really enjoy my neighborhood, the north Marais between Temple and Arts et Métiers, my little new St. Germain, trendy but no too trendy, at least for now… Most fun thing to do in Paris? We created a very enthusiastic event about the Paris underground stations called "Paris Face Cachée".  Attention!  It's taking place the first weekend of February at different locations. These are underground stations that are usually forbidden to the public but for this special event are open. You can discover, for example, an old bunker under Gare de l'Est, the Paris Observatory or a ghost subway station or Les Carrieres de Paris.  A fun way to discover a very intimate and secret side of the city. What's the most "touristy" thing you've done in Paris? Because of my job I think I've been in almost all the touristic places in Paris especially at the top of the Eiffel Tower but I've never done the hot-air balloon trip in the Citroen park.  I really should!  And I'd love to spend a night in one of the absolutely fabulous suites of le Meurice, my favorite Hotel in Paris! Best life lesson you've learned? If you want something, never give up until you get it. You've only got 25 euros left – how would you spend them? I'll buy 2 tickets for Jours de Fête, a Christmas event with beautiful manèges (manger scenes) in the magical structure of the Grand Palais or some Patisseries des Rêves from the shop of the charming Philippe Conticcini. Favorite book? I really enjoy reading, especially American literature. I admire Philip Roth for example but I think that Romain Garry took a first place in my personal library since a long time now  with his Les Promesses de l'Aube. All-time favorite movie? Difficult question… I love the movies of the mexican filmmaker Alejandro González Iñárritu; Also Coen brothers' movies (the latest one, Inside Lewin Davis, is…
SUBSCRIBE
ALREADY SUBSCRIBED?
BECOME A BONJOUR PARIS MEMBER

Gain full access to our collection of over 5,000 articles and bring the City of Light into your life. Just 60 USD per year.

Find out why you should become a member here.

Sign in

Fill in your credentials below.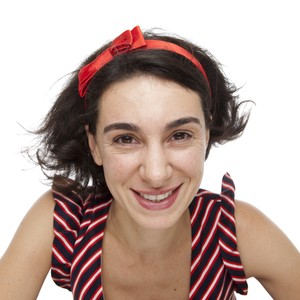 Audrey Epeche has been working at Jean-Bernard BROS Cabinet at the Paris City Hall for the last 5 years. As Head of the cabinet, she's in charge of PR and communication strategy. She advises the Deputy Mayor, organizes public information campaigns and events, writes speeches.  She's in charge of coordinating Communication, Press and Events departments, projects engineering and coordination, public/private partnerships and communication strategy conception and implementation.
She manages and creates different kinds of events linked to the Tourism Department like the treasure hunt (30,000 players) or Paris Eyes Shut, a blind walk through the city and New Media events like the festival of digital art Parizone@dream at la Gaîté Lyrique or Golden Blog Awards at the city hall.
As a real Parisian, and one who has a hand in creating the texture of Paris City Life, here are her answers to our Bonjour Paris Person of The Moment Questions…
Q & A
What are you most proud of (in terms of your own achievements)?
To have the opportunity to work for the City Hall of Paris, the #1 tourist destination in the world. With my team we created a kind of events laboratory to promote Paris as a  trendy and original destination. One of my favorite projects was indeed Paris eyes Shut, a very intimate project that relies on discovering the city with your eyes shut, with other senses like smell, sounds, touch. The genesis of this project was yo mix the touristic experience with the handicap in a playful and positive way not like a constraint. The aim was to create an original, alternative and innovative way to discover Paris and to focus at the same time on the issue for handicap people to move in the city.
What's your secret talent?
I've no secrets just a lot of determination
Were you born in Paris or moved here?
I'm from Saint Etienne and I moved to Paris almost 10 years ago.  Now I feel like a real Parisian.  Impossible for me to imagine living in a small city.  I need the cultural life and the energy you can enjoy in big cities like London, NYC and of course Paris.
If you could share a coffee or bottle of wine with a fellow Parisian from past or present, who would it be?
I would have loved to share a bootle of Chasse Spleen with Romain Gary for his fine humour, his great talent and his special sense of seduction.
Is there a local person you admire?
I admire Bertrand Delanöe for what he's done these past years for Paris. He changed the face of the city. He is a great political personality and I'm very glad I was a little piece of the City Hall staff during his tenure.
What's your favorite thing about Paris?
I just love walking without any aim, discovering new treasures, locations, shops, cafes… just being surprised by street scenes or architectural details. Paris is an amazing playground for urban lovers.
What's the one thing that every Parisian should own?
A subway map or a Velib' card.
An item you can't live without?
My iPod with 1 000 different songs adapted to the mood of the day and the color of the sky which are so often linked!
Any pet peeves about Paris?
Sometimes "le ciel bas et lourd qui pèse comme un couvercle … et verse un jour noir plus triste que les nuits" quoted by Baudelaire.
Favorite place to go for lunch?
In the summer, I love to share a salad or grilled squids under the trees of the Vitelloni's terrasse or just at the corner, some oysters at L'ilot, rue de la corderie.
In winter, I love the big chimney of Robert et Louise for the wood grilled beef and the incredible potatoes served on wooden cutting boards for A countryside mood.
Favorite place for dinner?
I really love le Vertbois because it's simple, quiet and the girls in the kitchen are really nice or in the summer my rooftop for a barbecue with friends among all the flowers, tomatoes, strawberries and mint everywhere.
Best place for coffee or drinks?
I love Coutume Café in the 7th arrondissement. They have incredible pavlova and the finest coffee you can find in the city and for drinks Candelaria for the amazing Guapa Verde, a spicy cocktail or for a chic mood the black mojito at Le Meurice Bar.
Where do you like to shop for clothes?
I love Rue Vieille du Temple where I can find little jewelry shops and trendy brands as Surface to Air or rue de Poitou for Swildens/les Prairies de Paris.  This neighborhood is full of very well known galleries and the famous concept store MERCI, perfect location to find special presents.
Your favorite neighborhood?
I really enjoy my neighborhood, the north Marais between Temple and Arts et Métiers, my little new St. Germain, trendy but no too trendy, at least for now…
Most fun thing to do in Paris?
We created a very enthusiastic event about the Paris underground stations called "Paris Face Cachée".  Attention!  It's taking place the first weekend of February at different locations.
These are underground stations that are usually forbidden to the public but for this special event are open. You can discover, for example, an old bunker under Gare de l'Est, the Paris Observatory or a ghost subway station or Les Carrieres de Paris.  A fun way to discover a very intimate and secret side of the city.
What's the most "touristy" thing you've done in Paris?
Because of my job I think I've been in almost all the touristic places in Paris especially at the top of the Eiffel Tower but I've never done the hot-air balloon trip in the Citroen park.  I really should!  And I'd love to spend a night in one of the absolutely fabulous suites of le Meurice, my favorite Hotel in Paris!
Best life lesson you've learned?
If you want something, never give up until you get it.
You've only got 25 euros left – how would you spend them?
I'll buy 2 tickets for Jours de Fête, a Christmas event with beautiful manèges (manger scenes) in the magical structure of the Grand Palais or some Patisseries des Rêves from the shop of the charming Philippe Conticcini.
Favorite book?
I really enjoy reading, especially American literature. I admire Philip Roth for example but I think that Romain Garry took a first place in my personal library since a long time now  with his Les Promesses de l'Aube.
All-time favorite movie?
Difficult question… I love the movies of the mexican filmmaker Alejandro González Iñárritu; Also Coen brothers' movies (the latest one, Inside Lewin Davis, is  a treasure ; the fresh style of Wes Anderson… Old movies like A Streetcar Named Desire, Breakfast at Tiffany's or Casablanca I just discovered. The last shock I had was with the latest Leo Carrax's movie, Hollymotors with the incredible actor Denis Lavant. A great movie with Paris as a fantastic and beautiful stage.
I'm a real Theater addict that's why I really enjoy directors working in a theatrical way.
Favorite city to visit (aside from Paris)?
New York City no hesitation! But I am curious to discover Shanghai and Tokyo. I hope very soon.
Is there an annual event like a festival, gala or an exhibit that you look forward to every year?
I created 3 years ago the Parizone@dream festival at la Gaité Lyrique. It's dedicated to digital arts. It's every year a big success.
Each year, I attend FIAC but I love discovering the new artists and young galleries during the Yia artfair, the art fair of Le Marais.
What's the one place you HAVE to take an out-of-town guest to in Paris?
Only one! Difficult… probably a secret place like Furstemberg Square where the painter Eugene Delacroix was leaving.
Only one you sure??? A walk at Le Canal St Martin or at La Campagne à Paris, this amazing neighborhood of the 20th arrondissement
Biography
In addition to all of the above, Audrey is also a lecturer at Paris University and at Celsa Culture and Tourism Department. She's a consultant in PR and communications for small and medium companies and the cultural correspondent in Paris for France USA Media which is a great opportunity to write about all the cultural aspects of Parisian life.
She studied drama for 20 years and is also very interested in contemporary art, cinema, reading, exhibitions, concerts and opera.
More in Interview, Paris life
---
---