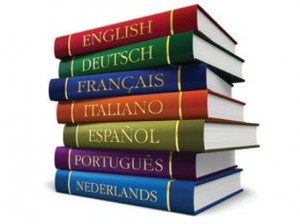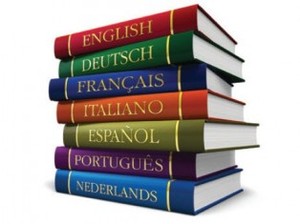 Picture it: you're sitting in your living room, MacBook on your lap, and a glass of sauvignon blanc on the coffee table in front of you.  Pretty typical evening, most likely, except that tonight is different.  Ce soir, you're getting a one-on-one French lesson from the comfort of your own home.  Your tutor is going over everything with you: pronunciation, basic grammar, vocabulary, even some fun anecdotes about French culture or history.  He/She is a native French speaker, and is encouraging and non judgmental about your progress.  Sound like a fairy tale a la Française?  Well, I suppose all of our Parisian dreams can come true now.
One-on-one French was referred to me by a colleague, so I quickly fired up my browser and went to check it out.  At first glance, I thought it was an interesting concept, but the more I thought about it the more I realized that this is the future of learning!  We live in a hectic world, and taking the time out to meet with someone can often take longer than the hour we think it will.  What could be simpler than having your tutor come right to you via your computer screen? The company provides everything for you: a personal tutor, a set curriculum tailored to your needs, and even helps you with your Skype installation!
One On One French offers their first lesson free, so I filled out their brief contact form, and waited to be contacted.  I received an email a short hour later and scheduled my appointment for the following evening around 5PM.  It was actually perfect: they were very accommodating with my schedule and fit me into a time slot that suited me nicely.  I wanted a nice hour French lesson before dinner, and that's what I got!  I was very excited about this, as I knew that with a traditional tutor, it would have been much more difficult to schedule a lesson at a time that suited me.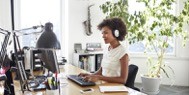 When I signed on to Skype, I let my instructor know what I was quite an advanced speaker, so we mostly chatted, much the same way old friends did, and she filled me in on some French history I knew nothing about.  Note: if you've never read up on Mme. Vigee Lebrun, you definitely should.  She also corrected some of my grammar, as well as educated me on the difference between "des fois" and "par fois."  They both mean "sometimes" however "par fois" is a bit more of a classy way to speak.  Who knew!  It's these subtle nuances in a language that you just cannot learn in a book.  The hour passed by in a breeze, and I was stunned that we had passed the time so quickly and amiably- and all from the comfort of my living room sofa!
These days, Google can teach you anything, however, learning a language requires some kind of interaction- it would be foolhardy to believe that at this point we can remove the human element of a tutor.  We can't, but we can simplify it! One-On-One French has simply found a smarter way of utilizing the technology we have these days by bringing La Francophonie right to your computer screen.  I loved it, and I think you will too!
It's an easy, stress free to expand your language skills, and maybe learn a little something new.  Goethe says "those who know nothing of foreign languages, know nothing of their own."  Was he right?  I'm inclined to believe so.
Check them out and schedule your FREE initial appointment!
Kymberley Baker is the CEO & Founder of Parlez Vous Franglais? Language Exchange Events, which focuses on improving language skills through one-to-one conversation.  It's not a language course; it's a social event!  To find out more, please visit their website www.parlezvousfranglais.me
Leave a reply
Your email address will not be published. Required fields are marked *
Comments