Pregnant in France, Lessons Learned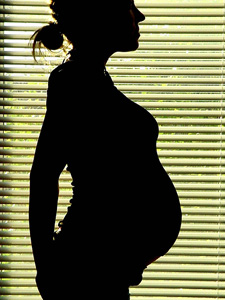 Under the heat of the Florida sun, I remember looking across the ocean and daydreaming about living a life full of adventure and romance. I felt I was being drawn away, that my life was waiting for me somewhere across the ocean. While vacationing in France, I met a handsome Frenchman who ended up being the love of my life and my future husband.  After living together in the US and Canada for two years, I followed him back to France and never looked back. When I stepped off the plane, I pictured myself running through the lavender fields of Provence, picking apples in Normandy, and exploring the vineyards of Bordeaux. What I did not expect was being pregnant after only six months. We were thrown into an entirely different adventure than planned, and I couldn't be more grateful. Now we have a bright-eyed beauty to share in our fun. She is only nine months old, and we've flown to the US and drove to Italy. In only a few short weeks, we will be taking her on a ferry to the UK. She will have touched her petit pieds on the soil of four different countries before her first birthday. Pas mal, non? The most important lessons I learned from being pregnant in France are: 1.    Culture shock is possible after six months. My husband asked me each week for months how I was doing, and everything had been fine until I got pregnant. I was spending my days at the university learning French, afternoons writing articles, and evenings out sipping wine. It did not help that a week after finding out I was pregnant I fell and broke my finger, requiring surgery…  twice. I also realized how dependent I was on my husband, that there were major differences between our cultures, and how much I missed my family. One way for me to get through it was blogging about my experience through my
French Mamma
blog. 2.    Communicating with doctors is difficult if you do not know the lingo.  I could not talk to them about my pregnancy symptoms, ask questions about my body, or even discuss my fears.I was frustrated not being able to understand them and had to rely on my husband's brief summaries. My doctor would talk for ten minutes, and my husband would translate it into one or two sentences. I became nervous of all the information he was leaving out. 3.    Bakery is not your friend when pregnant – I gained 20 kg! And yes, I am a small person to begin with, so I had terribly swollen feet and an aching back throughout my third trimester. If you live near a bakery, don't say that I didn't warn you. I am thankful that I lost it all by the time my daughter hit seven months old, but it was hard work (as I eat a baguette smothered with butter right now). 4.    Medical care in France is unbelievable. I felt that the quality of health care was superior to what I would have had in the US. I especially liked that no matter what doctor I went to, there was a standard schedule to follow. My doctors and midwives were very professional and knowledgeable, even if we did have harsh disagreements when it came time to deliver. 5.    Breastfeeding can be tough at the hospital. It is common to be bullied into using artificial milk at the slightest hint of a problem. I don't think it is because the midwives or puèricultrice didn't supporting breastfeeding, I felt that they were not trained for it. I was told that I did not have enough milk and my baby would starve. I downloaded books onto my Kindle in desperation for answers. I asked for a breast pump and started pumping every hour for almost three days to boost my milk production and give my daughter supplement milk during nursing. The puèricultrice was hostile when I did not follow her instructions of using artificial milk. Towards the end, a midwife who went through breastfeeding training came to see me, and we found out that my daughter was not latching correctly… we taught her what to do, and I am still breastfeeding. 6.    Skype video is amazing when your family lives far away. My mother watched my belly grow when I was pregnant, and then viewed my daughter hiccuping shortly after being born.  I purchased a Skype Online Number and forward those calls to my landline. By doing this, it is free for my family to call me using a typical US phone number and I pay only a couple cents per minute. Of course, it is free for me to make outgoing calls to the US, as is typical in France, so sometimes I hang up and call them back from my landline. It is nice to have so your family does not stress about calling you. My only regret when pregnant was not knowing the language very well. One of the scariest moments was when my husband was having difficulties translating pregnancy-related words, so the doctor resorted to drawing a diagram. He was trying to tell me that my cervix was dilating even though I was only seven months pregnant. I realized that I should have learned these words earlier, only my French language books never included them. How was I supposed to know the French words for ultrasound, Downs Syndrome, or cervix? I decided to write the book
French Mamma's Pregnant in France
with the purpose to prepare women who find themselves pregnant in France.  Chapters are in English and French, and includes 350 pregnancy-related vocabulary words and 150 practice sentences. This book…
SUBSCRIBE
ALREADY SUBSCRIBED?
BECOME A BONJOUR PARIS MEMBER

Gain full access to our collection of over 5,000 articles and bring the City of Light into your life. Just 60 USD per year.

Find out why you should become a member here.

Sign in

Fill in your credentials below.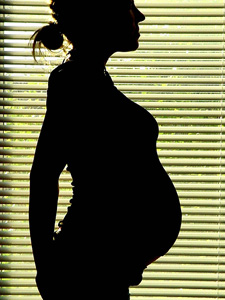 Under the heat of the Florida sun, I remember looking across the ocean and daydreaming about living a life full of adventure and romance. I felt I was being drawn away, that my life was waiting for me somewhere across the ocean. While vacationing in France, I met a handsome Frenchman who ended up being the love of my life and my future husband.  After living together in the US and Canada for two years, I followed him back to France and never looked back.
When I stepped off the plane, I pictured myself running through the lavender fields of Provence, picking apples in Normandy, and exploring the vineyards of Bordeaux. What I did not expect was being pregnant after only six months. We were thrown into an entirely different adventure than planned, and I couldn't be more grateful. Now we have a bright-eyed beauty to share in our fun. She is only nine months old, and we've flown to the US and drove to Italy. In only a few short weeks, we will be taking her on a ferry to the UK. She will have touched her petit pieds on the soil of four different countries before her first birthday. Pas mal, non?
The most important lessons I learned from being pregnant in France are:
1.    Culture shock is possible after six months. My husband asked me each week for months how I was doing, and everything had been fine until I got pregnant. I was spending my days at the university learning French, afternoons writing articles, and evenings out sipping wine. It did not help that a week after finding out I was pregnant I fell and broke my finger, requiring surgery…  twice. I also realized how dependent I was on my husband, that there were major differences between our cultures, and how much I missed my family. One way for me to get through it was blogging about my experience through my French Mamma blog.
2.    Communicating with doctors is difficult if you do not know the lingo.  I could not talk to them about my pregnancy symptoms, ask questions about my body, or even discuss my fears.I was frustrated not being able to understand them and had to rely on my husband's brief summaries. My doctor would talk for ten minutes, and my husband would translate it into one or two sentences. I became nervous of all the information he was leaving out.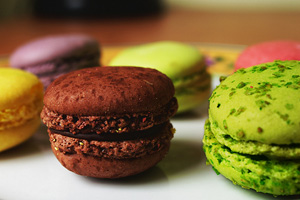 3.    Bakery is not your friend when pregnant – I gained 20 kg! And yes, I am a small person to begin with, so I had terribly swollen feet and an aching back throughout my third trimester. If you live near a bakery, don't say that I didn't warn you. I am thankful that I lost it all by the time my daughter hit seven months old, but it was hard work (as I eat a baguette smothered with butter right now).
4.    Medical care in France is unbelievable. I felt that the quality of health care was superior to what I would have had in the US. I especially liked that no matter what doctor I went to, there was a standard schedule to follow. My doctors and midwives were very professional and knowledgeable, even if we did have harsh disagreements when it came time to deliver.
5.    Breastfeeding can be tough at the hospital. It is common to be bullied into using artificial milk at the slightest hint of a problem. I don't think it is because the midwives or puèricultrice didn't supporting breastfeeding, I felt that they were not trained for it. I was told that I did not have enough milk and my baby would starve. I downloaded books onto my Kindle in desperation for answers. I asked for a breast pump and started pumping every hour for almost three days to boost my milk production and give my daughter supplement milk during nursing. The puèricultrice was hostile when I did not follow her instructions of using artificial milk. Towards the end, a midwife who went through breastfeeding training came to see me, and we found out that my daughter was not latching correctly… we taught her what to do, and I am still breastfeeding.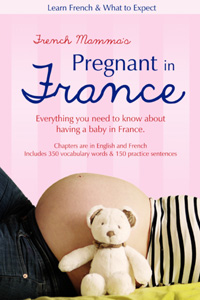 6.    Skype video is amazing when your family lives far away. My mother watched my belly grow when I was pregnant, and then viewed my daughter hiccuping shortly after being born.  I purchased a Skype Online Number and forward those calls to my landline. By doing this, it is free for my family to call me using a typical US phone number and I pay only a couple cents per minute. Of course, it is free for me to make outgoing calls to the US, as is typical in France, so sometimes I hang up and call them back from my landline. It is nice to have so your family does not stress about calling you.
My only regret when pregnant was not knowing the language very well. One of the scariest moments was when my husband was having difficulties translating pregnancy-related words, so the doctor resorted to drawing a diagram. He was trying to tell me that my cervix was dilating even though I was only seven months pregnant. I realized that I should have learned these words earlier, only my French language books never included them. How was I supposed to know the French words for ultrasound, Downs Syndrome, or cervix?
I decided to write the book French Mamma's Pregnant in France with the purpose to prepare women who find themselves pregnant in France.  Chapters are in English and French, and includes 350 pregnancy-related vocabulary words and 150 practice sentences. This book is filled with information, personal stories, and advice. It is the book I wish I had when I was pregnant.
photo 1 by Mahalie Stackpole [CC-BY-SA-2.0], via Flickr
photo 2 by Marc Kjerland [CC-BY-SA-2.0], via Flickr

Subscribe for
FREE

weekly newsletters.
BonjourParis has been a leading France travel and French lifestyle site since 1995.
Readers' Favorites: Top 100 Books, imports & more at our Amazon store
We update our daily selections, including the newest available with an Amazon.com pre-release discount of 30% or more. Find them by starting here at the back of the Travel section, then work backwards page by page in sections that interest you.
Current favorites, including bestselling Roger&Gallet unisex fragrance Extra Vieielle Jean-Marie Farina….please click on an image for details.
Click on this banner to link to Amazon.com & your purchases support our site….merci!
More in pregnant in france
---
---