It happens every year, and every year I'm surprised. You'd think I'd be used to the rhythms of Parisian seasons by now, when spring somehow arrives and people emerge from their winter cocoons. It's not that there aren't people on the streets when the weather is less than warm and welcoming. Of course there are. But when it's grey, they appear to march at a different pace. People tend to walk looking down rather than straight ahead, as if they're saying there's no reason to make eye contact, because it might add an extra minute to their route. Paris's méteo (or weather) teases the way certain flirts like to tempt without delivering the goods. Just when you think you can't tolerate another dark day, the sun comes out, and even if only for a few hours, Parisians' personalities lighten. If there's a café on a well-trafficked street, the owner or manager will see that some of the ever-familiar tables and plastic rattan chairs are placed outside. It's as if they're magnets, people are sitting with their faces peering into the sun. When there's even a ray of sun, people really look at one another if only for a minute, with innate but subtle curiosity, understanding it's rude to stare and certainly not at all French. Only the omnipresent tourists look to see where to sit and don't automatically glide into position in the same way regulars do. When there are more than three consecutivewarm and sunny days, well, it's as if people have taken happy pills. People tend to push less and smile more. Go into any of Paris's parks and you'll never be alone. Parents and grandparents are there with children, lovers are there with one another and then there are those who move to the outdoor living rooms. Take a book, your Kindle, iPad and go with the flow and don't forget a picnic. But, one thing that's very different now from when I moved to Paris more than 20 years ago is that it's nearly impossible to speak French in a café or a restaurant that's frequented by tourists. And I can't get used to this, either. In fact, it annoys me more every year, sometimes every day, sometimes hourly. Waiters speak English (they think), and if they hear one person in your group speaking it, they launch into: "What do you want?" Even more upsetting for some may be that they automatically bring you English language menus. (This can be alarming and even annoying for people who actually want to speak French.) Or worse, if they happen to be French andare guilty by association. Don't laugh, this happens. I was having dinner with three other women, two of whom were French. When we ordered in French, the waiter replied. "I don't have time to be your teacher. There are a lot of people here and order in English." Then there are your French friends and acquaintances, who insist that you serve as their language professor, pleading that they need to speak English more than you need to speak French. That's all fine and dandy until people can't comprehend why your French is deteriorating. A compromise can be a language trade—Karen speaks French, Karine speaks English. Rather, it should be, but both parties need to be dedicated, and it rarely works in a social situation. And sometimes, it can be hysterically funny, at least for the people at the next table over. But, then there are the times when the person to whom you're speaking doesn't understand a word of English, even if they do. For that matter they don't understand your French either because you don't have the same accent. If you are wondering who they are, well here goes: taxi drivers, anyone who answers the phone from any of the telephone companies, ditto for the representatives of the internet companies and any and all utility companies. Yes, the telephone presents challenges. What's ironic about this is that when they insist on transferring you to a colleague who speaks English, he or she is perfectly capable of understanding your French. Go figure. Returning to ground zero, when people question whether or not they should come to Paris because they don't speak French and wonder if they would be able to order a meal, all you can do is laugh. In fact, if you remain in the touristy areas of the city, it's a challenge to speak what the Académie Française deems correct. Yes, it's a new and more homogenous world… for better or for worse. © Karen Fawcett  
Subscribe
for FREE weekly newsletters. BonjourParis has been a leading France travel and French lifestyle site since 1995.
SUBSCRIBE
ALREADY SUBSCRIBED?
BECOME A BONJOUR PARIS MEMBER

Gain full access to our collection of over 5,000 articles and bring the City of Light into your life. Just 60 USD per year.

Find out why you should become a member here.

Sign in

Fill in your credentials below.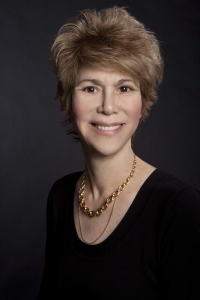 It happens every year, and every year I'm surprised. You'd think I'd be used to the rhythms of Parisian seasons by now, when spring somehow arrives and people emerge from their winter cocoons. It's not that there aren't people on the streets when the weather is less than warm and welcoming. Of course there are. But when it's grey, they appear to march at a different pace. People tend to walk looking down rather than straight ahead, as if they're saying there's no reason to make eye contact, because it might add an extra minute to their route.
Paris's méteo (or weather) teases the way certain flirts like to tempt without delivering the goods. Just when you think you can't tolerate another dark day, the sun comes out, and even if only for a few hours, Parisians' personalities lighten. If there's a café on a well-trafficked street, the owner or manager will see that some of the ever-familiar tables and plastic rattan chairs are placed outside. It's as if they're magnets, people are sitting with their faces peering into the sun.
When there's even a ray of sun, people really look at one another if only for a minute, with innate but subtle curiosity, understanding it's rude to stare and certainly not at all French. Only the omnipresent tourists look to see where to sit and don't automatically glide into position in the same way regulars do. When there are more than three consecutive
warm and sunny days, well, it's as if people have taken happy pills. People tend to push less and smile more. Go into any of Paris's parks and you'll never be alone. Parents and grandparents are there with children, lovers are there with one another and then there are those who move to the outdoor living rooms. Take a book, your Kindle, iPad and go with the flow and don't forget a picnic.
But, one thing that's very different now from when I moved to Paris more than 20 years ago is that it's nearly impossible to speak French in a café or a restaurant that's frequented by tourists. And I can't get used to this, either. In fact, it annoys me more every year, sometimes every day, sometimes hourly.
Waiters speak English (they think), and if they hear one person in your group speaking it, they launch into: "What do you want?" Even more upsetting for some may be that they automatically bring you English language menus. (This can be alarming and even annoying for people who actually want to speak French.) Or worse, if they happen to be French and
are guilty by association.
Don't laugh, this happens. I was having dinner with three other women, two of whom were French. When we ordered in French, the waiter replied. "I don't have time to be your teacher. There are a lot of people here and order in English."
Then there are your French friends and acquaintances, who insist that you serve as their language professor, pleading that they need to speak English more than you need to speak French. That's all fine and dandy until people can't comprehend why your French is deteriorating. A compromise can be a language trade—Karen speaks French, Karine speaks English. Rather, it should be, but both parties need to be dedicated, and it rarely works in a social situation. And sometimes, it can be hysterically funny, at least for the people at the next table over.
But, then there are the times when the person to whom you're speaking doesn't understand a word of English, even if they do. For that matter they don't understand your French either because you don't have the same accent. If you are wondering who they are, well here goes: taxi drivers, anyone who answers the phone from any of the telephone companies, ditto for the representatives of the internet companies and any and all utility companies. Yes, the telephone presents challenges.
What's ironic about this is that when they insist on transferring you to a colleague who speaks English, he or she is perfectly capable of understanding your French. Go figure.
Returning to ground zero, when people question whether or not they should come to Paris because they don't speak French and wonder if they would be able to order a meal, all you can do is laugh. In fact, if you remain in the touristy areas of the city, it's a challenge to speak what the Académie Française deems correct. Yes, it's a new and more homogenous world… for better or for worse.
© Karen Fawcett

Subscribe for
FREE

weekly newsletters.
BonjourParis has been a leading France travel and French lifestyle site since 1995.
---
---