In the Name of Women: Paris Hotels Honor their Ladies of Origin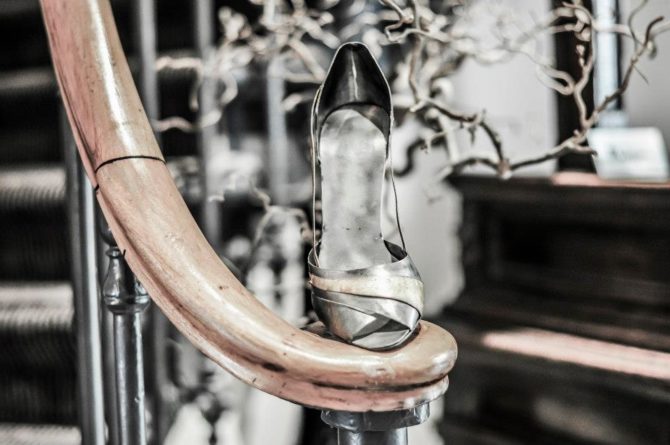 The architects who built Paris from the Gallo Roman through the Art Deco/modernist periods were, admittedly, largely men, but the city's defining elegance, its subtlety and cache have been the gift of women. In naming streets, pavilions, parks and odalisques, men have bowed to le charme and le pouvoir of their queens, mistresses and daughters, salonists and les féministes de lettres.
Hoteliers continue to pay tribute. Some of the most exquisite establishments are named for their ladies of origin. Relais Christine, on the narrow Rue Christine named for the second daughter of Henri IV and Marie de Médicis. Le Pavillon de la Reine on Place des Vosges, in its earliest incarnation a stunning arcade built by King Henri IV (Henri le Grand) in homage to his wife Margaret. Hotel & Spa La Belle Juliette in Saint Germain, inspired by the life of Jeanne-Françoise Julie Adélaïde Récamier, the glittering 18th century hostess Juliette, Madame Recamier. Hotel Mademoiselle, no particular namesake, but a nod to the little ladies, or girls, of Paris.
Villa Madame takes its name from the street which Le Comte de Provence (future Louis XVIII) "gifted" to his wife Marie-Josephine Louise de Savoie, who was known simply as Madame. The naming was perhaps conciliatory. Due to marital discord, Madame spent most of her time in Versailles.
There are no concessions, however, at Villa Madame. The hotel reflects, in its minute attention to detail, l'esprit feminin that is Paris. But in their collaboration, the hotel's proprietor Giles Delfau and renowned interior designer Michel Jouannet did not want to create an hotel exclusively for women. As Michel Jouannet explained, his intent was "to touch the feminine in men, to inscribe the hotel in its environment, that of a street and a neighborhood probably the most appreciable of Paris in terms of quality of life, elegance and shops. A neighborhood that women seem made to love always … as well as men who love women!"
There are no majestic marquees announcing Villa Madame on this quiet Left Bank street, only two impeccably pruned shrubs and a simple nameplate. Enter into a subtle scent (a blooming strawberry tagada) and note the amusing Michel Philippon sculpture of a very high-heeled shoe at the foot of the gleaming wood bannister. Villa Madame is whimsy, elegant, warmth, femininity without fussiness. Its palate is one of marble, parquet, mirrors, silk and velvet. Comfortable but elegant armchairs are scattered around a plush couch facing the living room fireplace. There are real books on the bookshelves interposed with elegant handbags made in Paris. Vases of roses are freshened daily by the botanical shop Odorantes (a must-see around the corner!) In the bedrooms, galuchat leather headboards with wrought iron appointments, and in the bath, Hermès lotions.
Villa Madame's intimate breakfast room faces the garden with its orange trees. The artisan lighting fixtures are Pouenat Ferronnier and on the small tables there are baskets of, quite literally, the best bread in Paris; the corner boulangerie Parisienne Madame won best baguette in Paris 2016. Stop also at neighboring Bread and Roses for the best pain aux raisins, on your way to or from the Luxembourg Garden, only one block away.
Villa Madame, 44 rue Madame, 75006. Tel: +33 (0)1 45 48 02 81. Email: [email protected].
Four Stars In the Name of Woman
Relais Christine, 3 Rue Christine, Paris 75006. Intimate, refined, a flowered stone courtyard, circa 13th century Abbey of the Grands-Augustins, leads the way.
Pavillon de la Reine, 28 Place des Vosges, 75003. Elegant, understated. Spectacular suites. Entry is discrete through a wrought iron gate and cobblestone path.
Hotel & Spa La Belle Juliette, 92 Rue du Cherche Midi, 75006. Deep luxury. Gem-like rooms. Deluxe spa for uper pampering.
Hotel les Dames du Pantheon, 19 Place du Pantheon, 75005. Boudoir-like, sumptuous. Each floor pays design tribute to a muse, including Edith Piaf, George Sands and Marguerite Duras.
Lead photo credit : Photo courtesy of Villa Madame
---
---
Comments