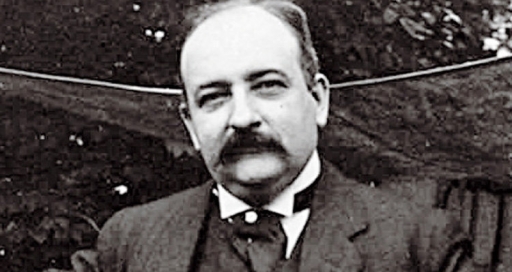 Waverly Root, James Beard, M.F.K. Fisher, Julia Child and Elizabeth David, among many other passionate epicures, owe their enduring legacy as culinary writers and adventurers to Maurice Edmond Sailland. Better known by his sobriquet, Curnonsky, he was the first gastronome to link regional cooking and travel. Decades before Anthony Bourdain's award-winning television show "A Cook's Tour" and "No Reservations," Curnonsky traveled the four corners of France from 1921 to 1930, celebrating la cuisine du terroir, country cooking.
Curnonsky was born into an old Anjou family on October 12, 1872, in Angers, France. His mother died while giving birth to him and his father later abandoned him to be raised by his grandmother. At the age of 18 he moved to Paris to study literature at the Sorbonne, but before long was persuaded by his friends Léon Daudet and Alphone Allais, both journalists, to follow in their footsteps. It was Allais who suggested he choose a pseudonym apt for his day. During the Belle Epoque in Paris, all things Russian were in vogue, so he chose, "Curnonsky", which comes from the Latin cur (why) + non (not), plus the Russianizing suffix "sky".
Over the years Curnonsky never lost his passion for all things literary, writing and/or ghost writing over 65 books, short stories, biographies, collections of anecdotes, and countless newspaper columns. His most famous early collaborations were with "Willy", the first husband of Colette, and the poet Paul-Jean Toulet.
His considerable literary output was matched only by his size; he stood proudly at 6 feet and weighed a hearty 277 pounds. Eventually, he combined his talents as a man of letters with his love of good food into an oeuvre that brought public acclaim and dubbed him the "Prince of Gastronomy".
Succumbing to the increasing popularity of exotic travel, Curnonsky first ventured to Africa and then the distant horizons of China, where he discovered the diverse palate of regional Chinese cuisine. Seizing upon the idea of local, seasonally grown food, he returned to France and studied cooking under the guidance of Henri-Paul Pellaprat, co-founder of Le Cordon Bleu school in Paris. He hoped to counter the lingering culinary pretensions of the 19th century French chef Antonin Carême's elaborate style of cooking, known as grande cuisine, by promoting the traditional paysanne, the French country-style cooking of his Anjou childhood. He advocated simple food over complicated, rustic over refined. La cuisine, c'est quand les choses ont le goût de ce qu'elles sont. "Good cooking is when things taste of what they are."
In 1921 Curnonsky– with his friend Marcel Rouff, novelist, poet, critic, historian and fellow gourmand– embarked on a tour of France that lasted nine years and inspired a series of publications on regional cooking and the best places to eat in France. These two original gastronomads' reviews were the source of their famed 28-volume, France Gastronomique, which was expressly devoted to promoting good regional cooking, fine wines, and restaurants that became part of the Michelin Guide in 1926. Curnonsky already had a history of writing for the Michelin brothers, scribing their weekly column, "Michelin Mondays", which featured information about the locations of gas stations, mechanics, doctors, pharmacists and hotels for the motoring Frenchman.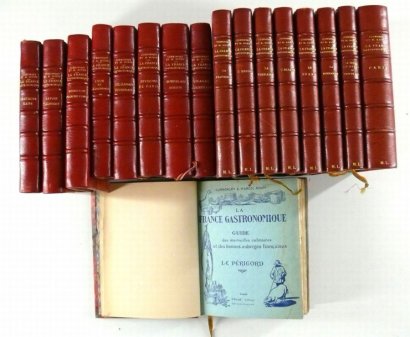 In 1927, the magazine Le Bon Goût et la Bonne Table held a referendum to elect the "Prince of Gastronomy" and Curnonsky was the winner. It is a title no one else has been given since and inspired the legend that 80 restaurants in and around Paris held a table nightly in case the Prince showed up. Supposedly, in his later years he was so heavy he was unable to walk and had to be carried to his favorite restaurants by six friends. He was named a Knight of the Légion d'Honneur in 1929. In 1930 he founded the Academy of Gastronomy modeled on the Académie Française, and in 1933 he founded the Academy of the Wines of France with the baron Pierre Le Roy of Boiseaumarié, the creator of the Appellation d'origine contrôlée (AOC) system, which remains the basis of French wine laws.
At the outbreak of WWII, Curnonsky left Paris and moved to Riec-sur-Belon, Brittany, and stayed at Chez Mélanie, the auberge of his friend Mélanie Rouat, a superb cook whom he'd discovered during his nine-year tour of France and whose restaurant he proudly promoted. After the war ended he returned to Paris and resumed his literary activities and in 1947 launched the magazine Cuisine et Vins de France, a monthly review of all things related to food and  wine. In 1950, he co-founded the Confrérie de la Chaîne des Rôtisseurs, a group based on the traditions and practices of the old French royal guild of goose roasters, whose authority gradually expanded to the roasting of all poultry, meat and game and is still going strong today.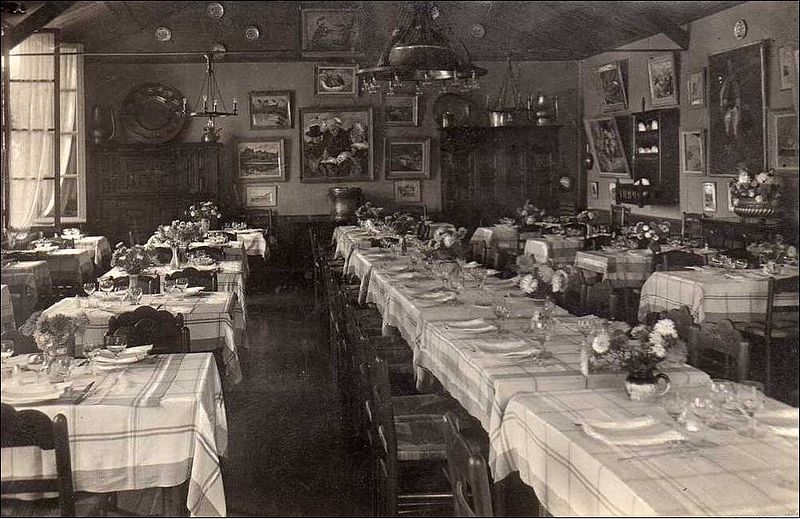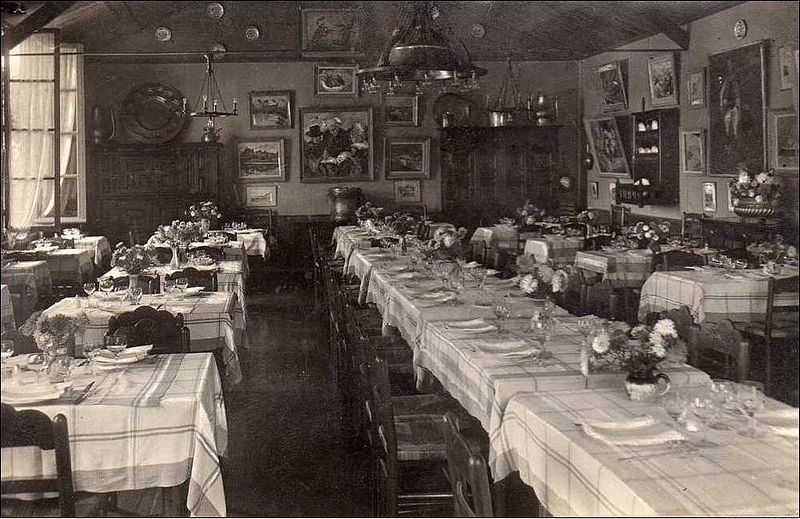 The influence of Curnonsky's work is immense. Every chef, writer and lover of good food and wine owes an enormous debt to him. His culinography of France has been the driving force in French tourism.
Maurice Edmond Sailland, aka Curnonsky, fell to his death on July 22, 1956, at the age of 84, when he leaned too far out the window of his apartment. He was dieting at the time and it was thought that he had fainted and fallen to his death.