French Gifts Galore When You Help Us Grow
Receive a $30 voucher to use at The French Farm for every friend you introduce to Bonjour Paris while they get a free book!
We know how much you adore Paris, but could you help us share la passion?
Enjoy $30 worth of gourmet French nibbles for each Francophile friend when they sign up to Bonjour Paris membership.
In addition to sharing the joy of Bonjour Paris, we will send your friend a copy of Paris Postcards, the heart-warming collection of short stories by France Media Editor-in-Chief Guy Hibbert.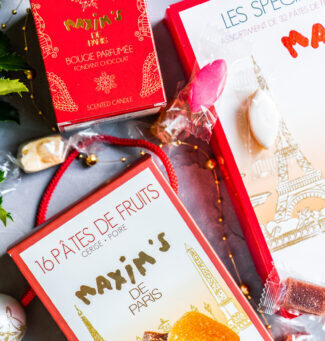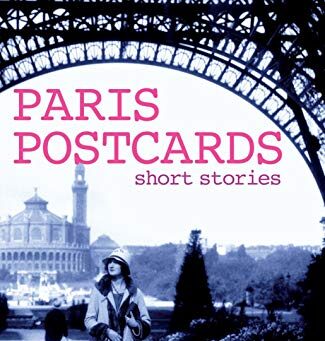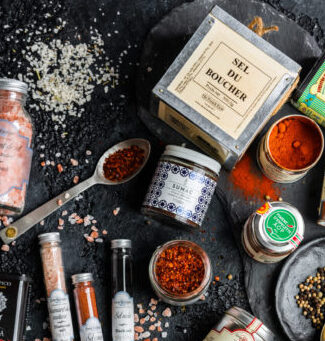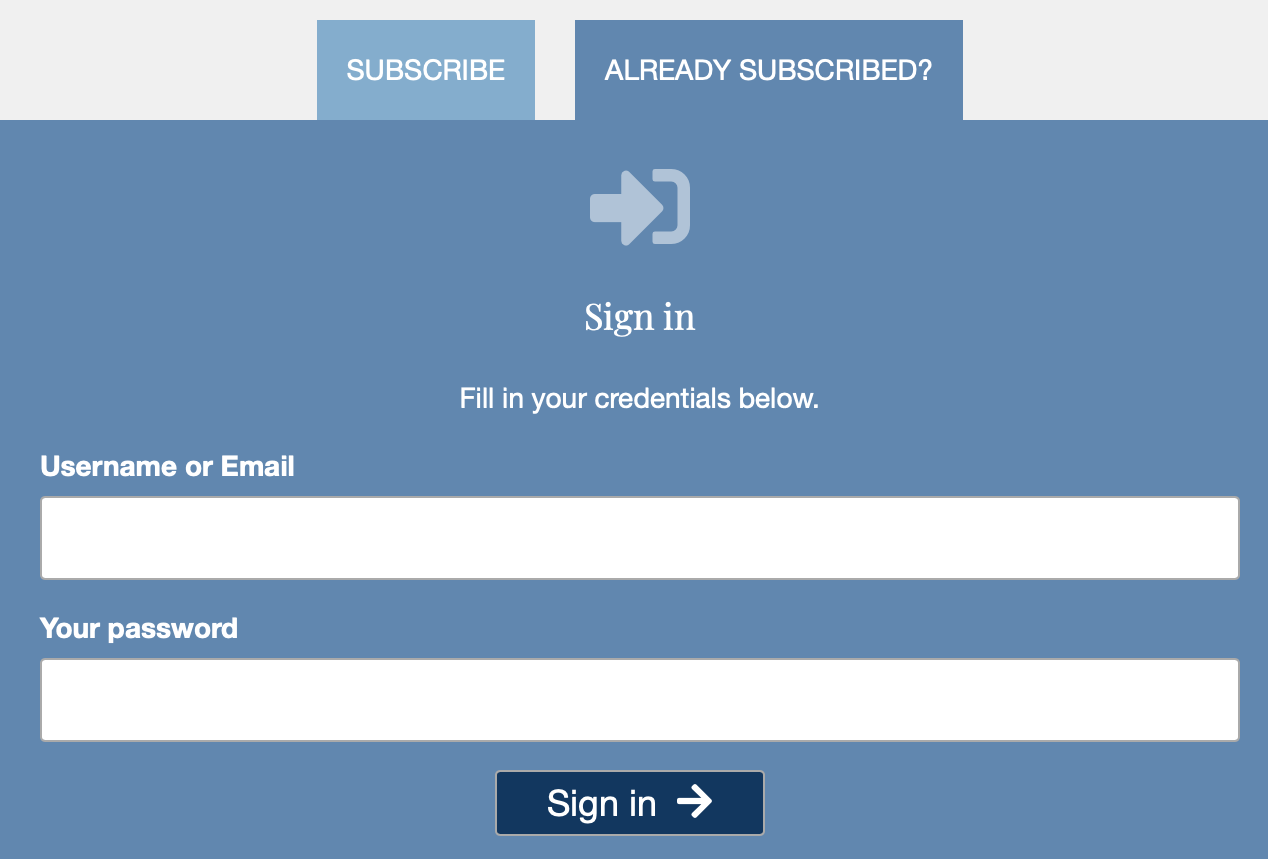 1. Log in to your account
If you're not already logged in then visit this page and navigate to the ALREADY SUBSCRIBED? tab to enter your login details.

2. Access the account area
Once you are logged in then click the Account link in the top right corner to access your account area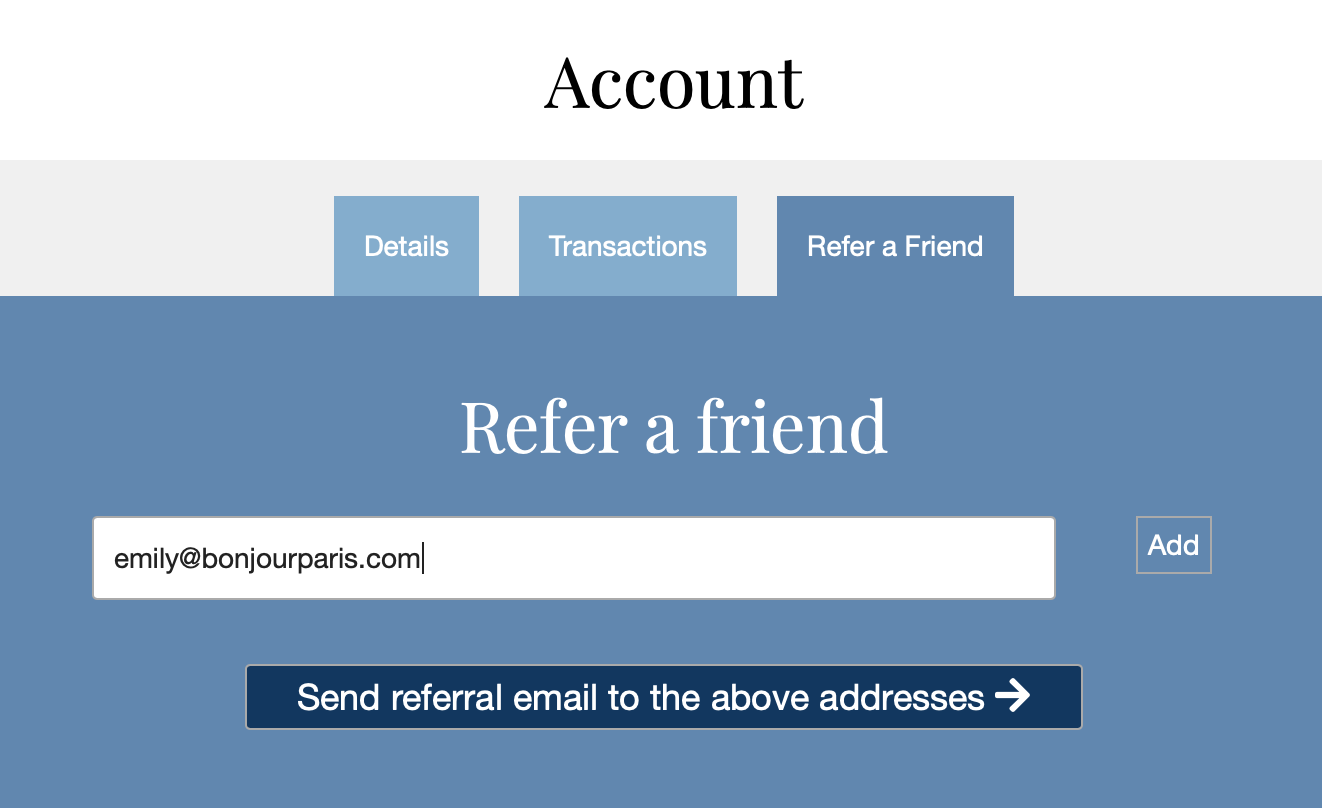 3. Enter your friend's details
Finally, enter your friend's email address and click the send button below.
If you want to send to more than one friend then simply click the Add button to include another field.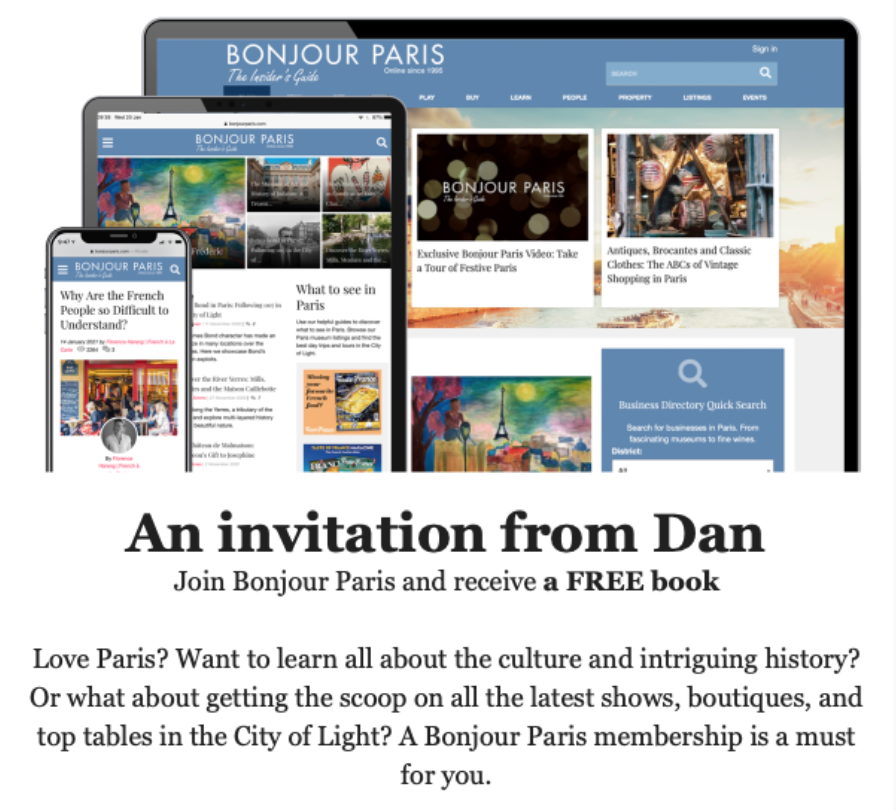 4. Sit back and relax
Complete the steps above and we will email your friends an invitation to become a Bonjour Paris member.
If they become a member using the link in the email then one of our team will be in touch with you both to arrange your rewards.
Terms and Conditions: $30 voucher for The French Farm will be emailed to the referring member within 30 days of the new member joining Bonjour Paris. The new member will also be emailed within 30 days to confirm shipping address for Paris Postcards book. $30 voucher for The French Farm valid on minimum order of $40. Voucher and book subject to availability. In the event that a gift cannot be supplied, no liability will attach to France Media Group.