Table Talk in Paris: Quoi De Neuf 2021
When you're stressed, you eat ice cream, cake, chocolate, and sweets. Why? Because "Stressed" spelled backwards is "Desserts!"
With the rampant spread of the coronavirus variant, France temporarily closed its border with Britain, in the hope of stopping a surge of new infections. The French Prime Minister Jean Castex has also prolonged the closure of restaurants, bars, gyms, cinemas, theaters and museums, until at least the end of January, and extended the duration of the evening curfew. The good news? You'll find some of your favorite chefs at iconic street markets, taking part in operation "Place aux Restos."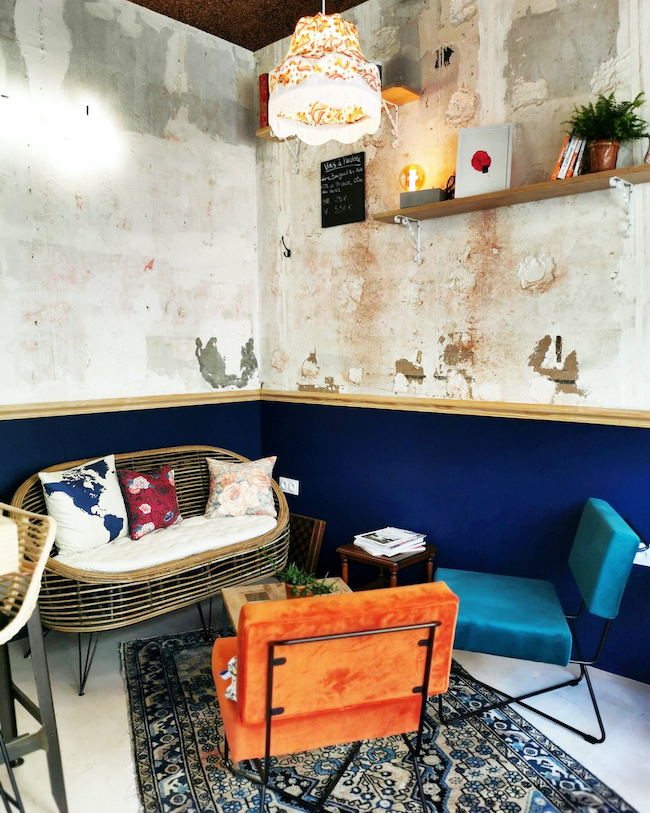 Christophe, Germain and Alban recently launched "Borough", a feel-good, café with Paris/Brooklyn/London vibes on Clichy's peaceful pedestrian place du Marché. Everyone loved the atmosphere, the organic food, the conviviality and the hip recycled décor. But there was trouble ahead – no more Quiet Days In Clichy! Christophe tells us:
"At the beginning of December, we received formal notice from Borough Market, London, asking us to change our company name, business name and delete our domain name! We thought we'd done all the necessary research before the opening and since we are neither in the same sector of activity, nor the same country, all was good. Furthermore, the U.K.'s no longer a member of the European Union! Although I have to say we're delighted to see we're considered to be provocateurs outside our borders! To cut a long story short, we decided to comply – launching legal proceedings to defend our name would be too long, complicated and expensive. We consulted a specialist lawyer who registered the new name, and our trademark, with INPI." (That's the National Industrial Property Institute, the French national intellectual property office in charge of patents, trademarks and industrial design rights.)
So, welcome to Regiøn!
See you there – post confinement – for delicious beef lasagne, glasses of natural red, and, in the meantime, check out their "Click & Collect" options!
68 rue de Neuilly, 92110, Clichy
Metro: Mairie de Clichy (line 13)
Tel: +33 (0)6 52 02 81 76
In 2008, Fadi Joseph Abou launched "Fadi Prestige."
USP: "Supply quality organic food, sourced worldwide, online."
The sustainable products, grown and nurtured with TLC, soon attracted super chefs such as Alain Ducasse, Marcel Ravin, Pierre Gagnaire, Marco Garfagnini, and Jacques le Divellec, who tipped their toques at the superb quality of organic black Angus beef, black free-range chickens, and imports from Italy, Japan, the Middle East, and elsewhere.
This platform evolved, mixing in "Delicieux Secrets." Available throughout France, the concept is to delight food lovers at prices usually reserved for the catering industry. Once ordered, online delivery is via a "chauffeur chic" direct to your door.
Fadi's family are all gastronomes; in Paris they own restaurant Al Ajami. "Having been to boarding school, I was super frustrated by dreary canteen food," he recalls. Every week, he wrote to his mom telling her what he wanted to eat at weekends, from amuse to dessert! And birthdays were celebrated in style chez the likes of Roger Vergé's, Le Moulin de Mougins, Bruno Oger at the Hotel Majestic Cannes, Philippe Labbé at the Chèvre d'Or in Éze, Christian Willer at Le Martinez Cannes, La Tour d'Argent, Paris etc.
"On world travels I discovered other cultures, new products, and developed the idea of transmitting my finds to the chefs," Fadi explains.
You may not be traveling for the time being, so check out the delicious options.
E-mail: [email protected]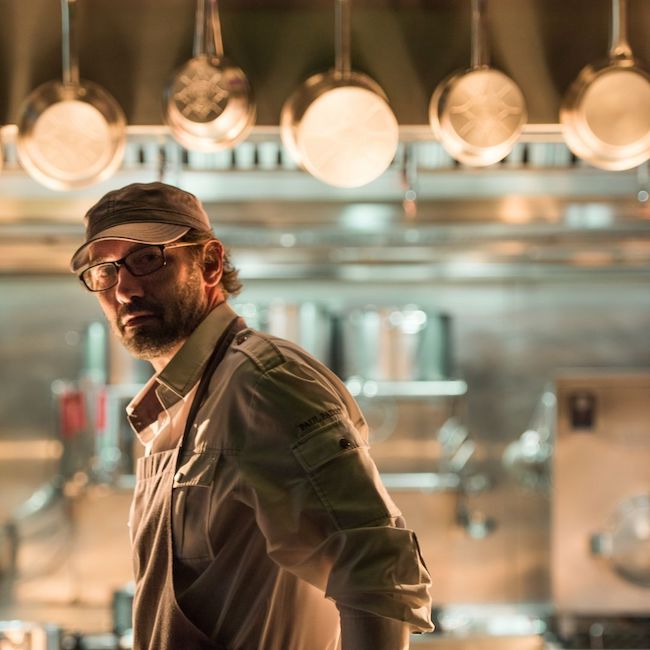 Unpack Brasserie d'Aumont's exciting reboot by Paul Pairet, the edgy ***Michelin star avant-garde chef. He'll be helming the space from Summer 2021. Note dishes such as "Foie Gras Can't Quit" poised on a bed of cabbage ash! Expect intriguing sight, sounds and smells – welcome to the new world of ultimate, immersive, multi-sensory dining.
10 Place de la Concorde, 75008
Metro: Concorde
Tel: +33 (0)1 44 71 15 00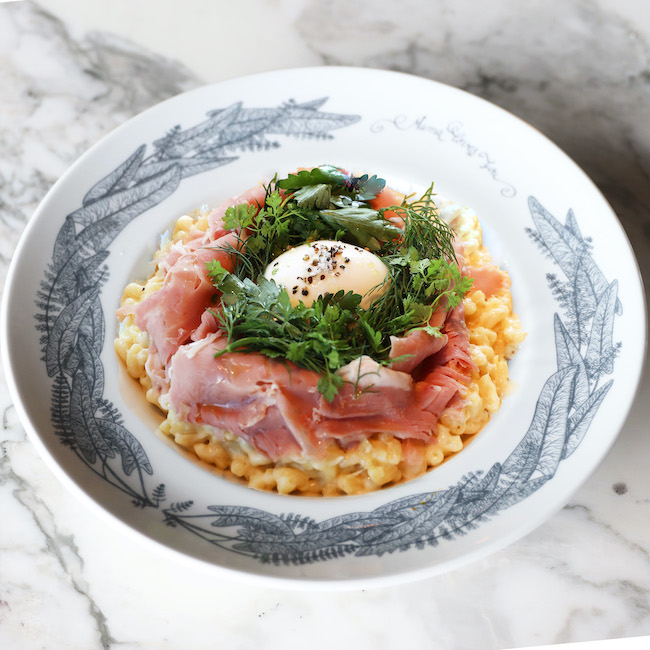 Which is your favorite Mama? In Paris, there's East (the original), near Père Lachaise, or West, near Porte de Versailles. Scoop! Coming soon is Mama Paris in La Défense. Say you're craving soothing lasagna or eggplant parmigiana, Mama's menus chart a selection of signature dishes either delivered, or via click & collect. When ordering online there's a 10-percent discount with code 'MAMA10' if you pick up your order direct. Home delivery's via Uber Eats and Deliveroo.
For more information, follow this link.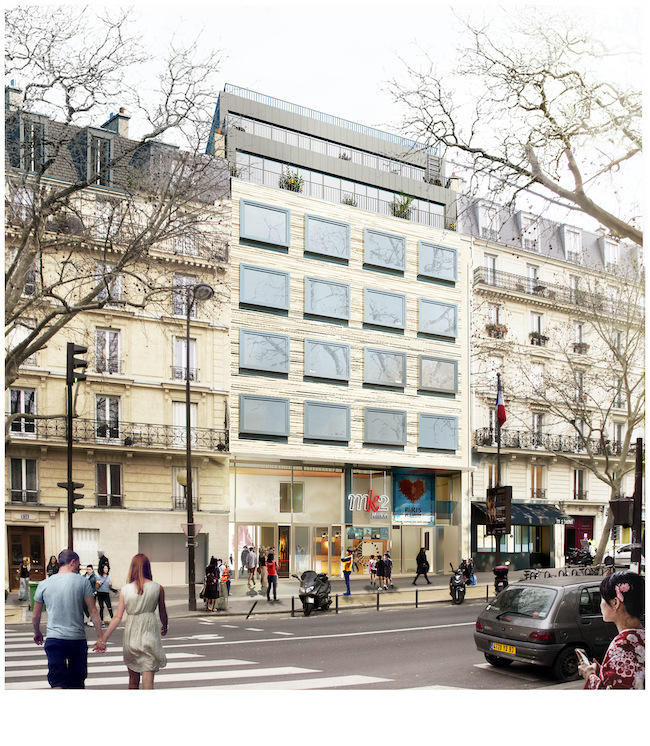 Mk2group was launched over 50 years ago by Marin Karmitz– the French businessman, film director, screenwriter and film producer– and is now headed by his sons, Nathanaël and Elisha. The brothers' concept completely reinvents the cinema experience creating the first Cinema-Hotel in the beating heart of Paris. At the four-star boutique hotel, the cinematographic dimension is showcased in each space: in the six traditional dark rooms of the mk2 Nation cinema, within the intimacy of the 34 rooms and two Suites transformed into private screening spaces, in an exclusive cinema box and, cherry on the gateau, up on the roof terrace, with open-air cinema and sublime views over the Paris rooftops.
135 Boulevard Diderot, 12th
Metro: Reuilly-Diderot
And finally… We knew Le Grand Vefour's super chef Guy Martin treats all his guests like royals. But here's a recent video in Le Point showing a meal for Napoleon and Josephine… Check it out!
Want to be inspired by more French foodie experiences and enjoy classic French food, wine and recipes? Head to our sister website, Taste of France, 

here

.
More in Eating in Paris, pandemic in paris, Paris restaurants
---
---