Summer 2020 Restaurant News from Paris
"If bistros disappear, life disappears" is the mission statement of
Alain Fontaine, chef/owner at Le Mesturet, running a campaign to obtain UNESCO recognition for the French bistro.
Following the lockdown linked to the health crisis, restaurants have reopened and, until September, every spare inch of pavement has been converted to a street café (as in "squatter les trottoirs"). Inside, the government's new health standards demand separation of tables – a compulsory distance of one meter apart – masks, hand sanitizer on tables, and diners instructed to spritz before and after holding menus, so, expect to be not quite sure if the bouquet from your pinot noir is from a little too much alcohol content, or gel wafting up from your hand… Here are some newsworthy restaurant reopenings.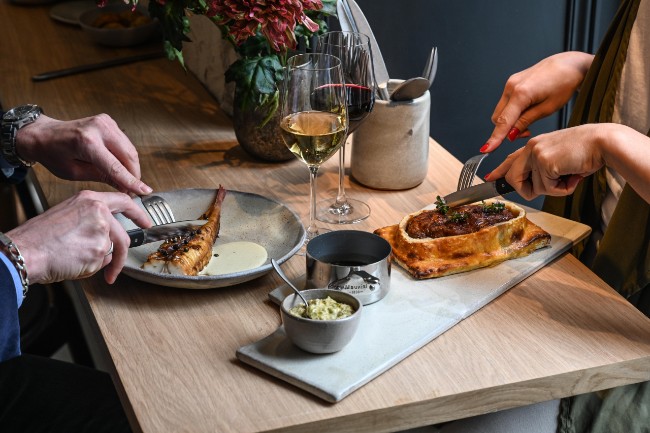 Alain Ducasse has reopened Allard, the achingly French gourmet bistro, having consulted with medics at Hôpital Pitié-Salpêtrière and with impressive state of the art covid-secure safety measures in place. The chef and his team of scientists have installed a €45,000 air cleaning system which means each table is placed under a dynamic virtual bell. And cheffe Pauline Berghonnier's weekday 3 course lunch (€34 + bevvies) gets rave reviews.
Frenchie Pigalle: "Opening in Pigalle marked my first Parisian infidelity to rue du Nil", admits Frenchie's Greg Marchand. "Frenchie Pigalle is a free spirit, a globalized, mixed race BLM cuisine, inspired by my travels, I've dubbed it sexier-trash. Here you'll nibble on sweetbread nuggets with your fingers (if well washed!) adding raw cream and caviar". Yummy, Banofffee pie with pecans, Cherry Pavlova. No reservations. Great cocktails.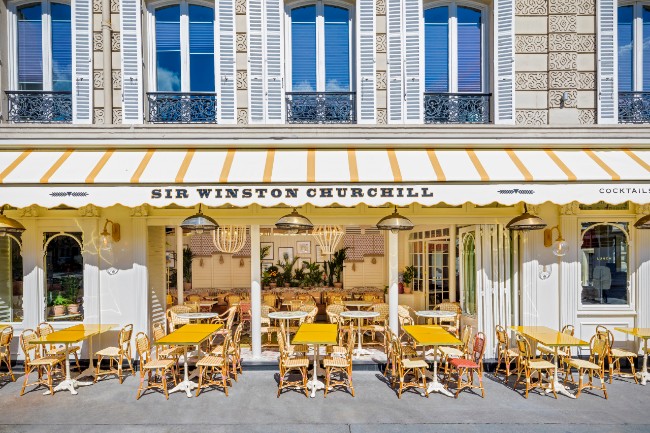 "Sir Winston": You remember Manoj Sharma from Akrame Benallal's Shirvan Café Métisse, and as best "foreign cook of the year" Pudlo Paris Guide 2016 when he helmed the kitchens of Desi Road, rue Dauphine. Now he's at the stoves of "Sir Winston", Bertrand Group's Indian style brasserie/terrace which replaces the iconic old Parisian pub, Winston Churchill, on rue Presbourg near the Etoile. Laura Gonzalez's bright decor recalls Bombay Brasserie, London and Manoj's cuisine remains true to India's classics, "tali" style, with heat and passion. To be continued…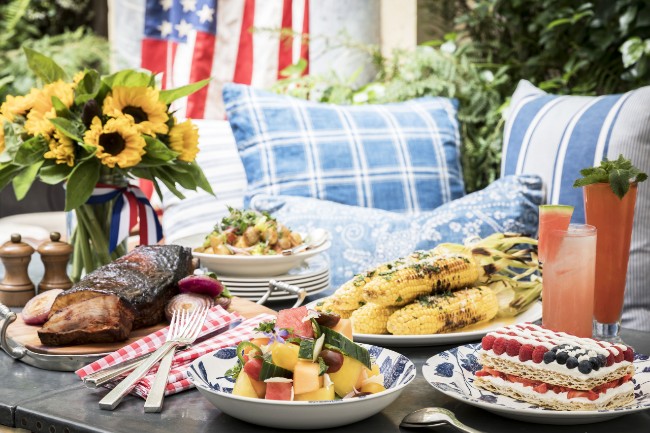 Ralph's: Here's authentic American cuisine: the essential burgers, traditional chicken Caesar salad, Maryland-style crab cake, the famous RRL cowboy steak, and also vegetarian and/or tuna burgers, grilled Atlantic salmon… Not forgetting the mouthwatering American desserts: Ralph's brownie, New York style cheesecake, house made carrot cake, ice cream sundae … all the delights of a trip to the USA without the hassle.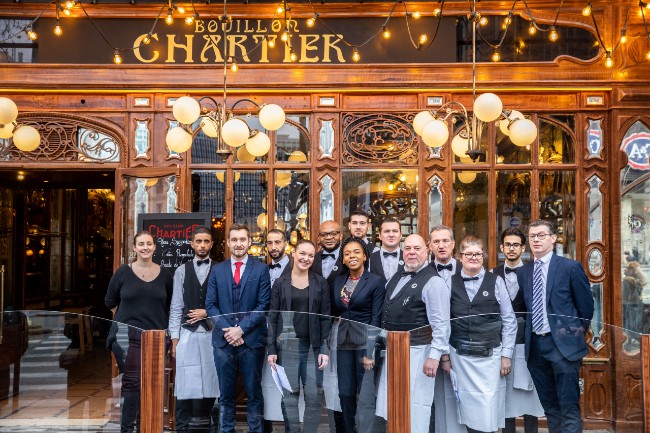 And, Christophe Joulie  has reopened eight of his 14 excellent brasseries: Auteuil Congress, the Maillot Congress, Chez André, The European, Bistrot de la Gare, Le Boeuf Couronné, Le Wepler, Batifol, Chartier Montparnasse, Sébillon and Chartier Grands Boulevards.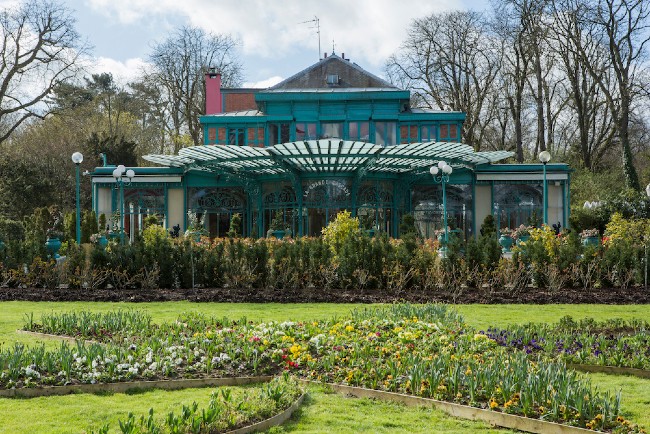 La Grande Cascade, located in the heart of the bucolic Bois de Boulogne, ten minutes from Porte Maillot, has the USP of a huge shady/sunny terrace. At La Grande Cascade, rediscover the exquisite cuisine of Chef Frédéric Robert, who signs a classic score with contemporary spins. At dusk, the setting's a magical spectacle opposite the Hippodrome of Longchamp racetrack. For lunch or dinner, the well spaced tables ensure peace and love – in complete social distancing mode.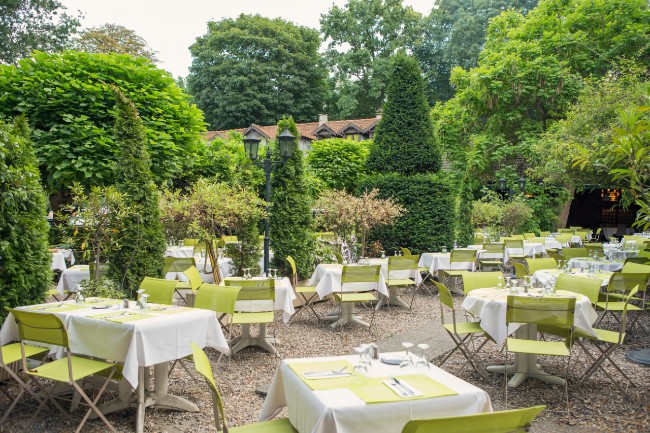 L'Auberge du Bonheur: Tucked discreetly in the woods behind La Grande Cascade, the authentic inn that is L'Auberge du Bonheur, resuming its air of chic, summer, chill-out rendezvous. Eat under the wisteria; the romantic atmosphere is "countryside in the city". On the menu, you'll find French classics and light dishes, with Asian accents, sent out by Thai chef Benjawan Guérins. No reservations.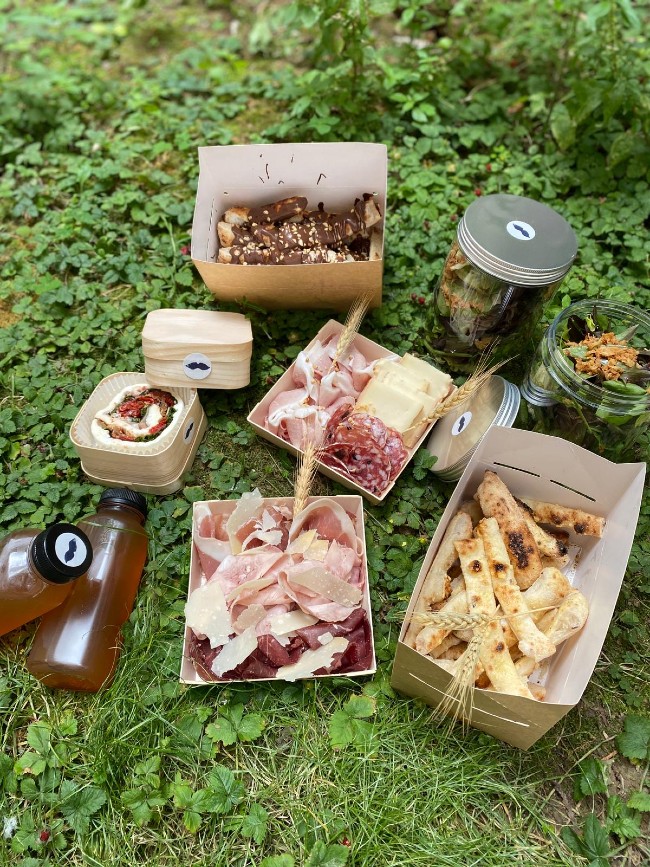 Picnic…
Basket to share, stuffed with exceptional products and homemade recipes prepped by the Magnìfica team (suppliers to the Culinary College of France) led by Julien Serri, combining delicious Italian "deli" delicacies and wines. Available all summer at MAGNÀ LORETTE and MAGNÀ LENOIR (€29.90). Italian born Chef Serri worked with many chefs before coming to Paris where he launched his concept based on the iconic Naples portafoglio pizza: extra supple dough folded up and filled with the best Italian products. At present available by click and collect, pre-order the day before at: http://magnalapizza.com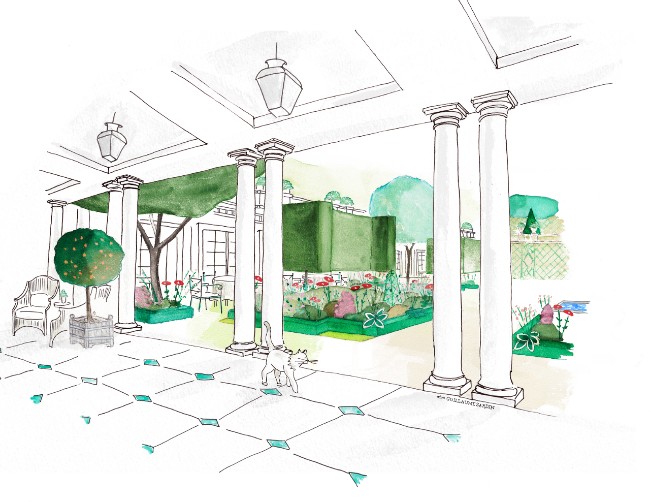 Hotels
The Oetker Group announce the reopening of Le Bristol on September 1st, after some discreet renovations and, the addition of the sumptuous 5th floor Lumière suite. The tranquil courtyard garden has a new vibe by Chelsea Flower Show Gold Medal (2008) landscape designer Lady Arabella Lennox-Boyd who includes plants native to the Paris region, suited to local conditions. Each tree, shrub and flower was planted to support the biodiversity of this precious Parisian oasis.
The Peninsula terrace, overlooking avenue Kléber, awaits a visit from you, as does Le Bar Kléber and Le Lobby. Up on the roof the awesome L'Oiseau Blanc, the perfect panoramic restaurant, is open. And, all helmed by newly arrived (from Le Taillevent) executive chef David Bizet.
Meanwhile back at The Four Seasons George V, the Italian restaurant called The George, led by chef Simone Zanoni, is jumping.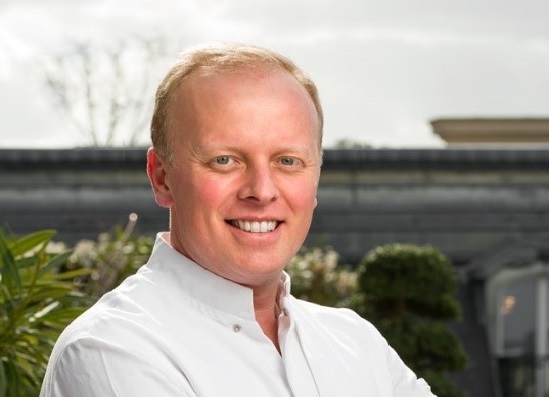 And the Dorchester Collection, taking in Le Plaza Athénée and Le Meurice, announce reopening for early September. Sadly, Le Cour Jardin, the Plaza's courtyard garden restaurant, hidden gem within the palace, will not be serving this summer. As for the remarkable Relais Plaza art deco brasserie, it reopens (September 1st) without fabled Director du Salle, Werner Kuchler, retiring after 40 glorious years + of service. See you there!
The Ritz, Paris will reopen from 24th August.
Le Crillon from 24th August.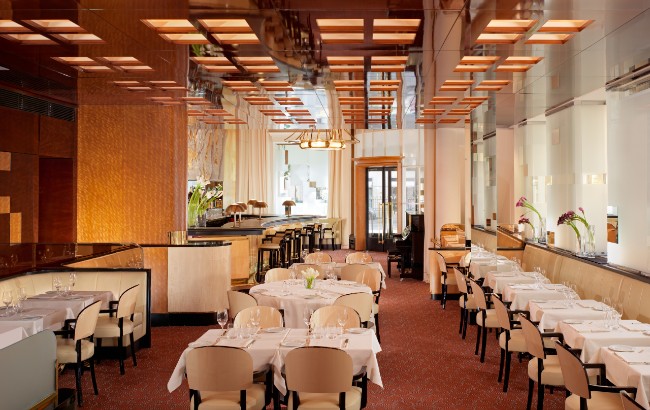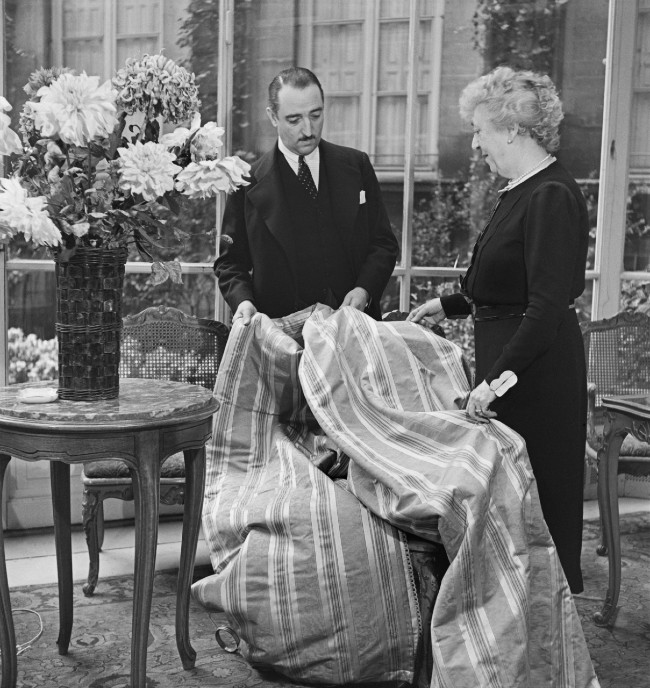 Photo credit : photo courtesy of Allard restaurant
Leave a reply
Your email address will not be published. Required fields are marked *