Michelin Awards 2023: The Best Restaurants in France
"The simpler the food, the harder it is to prepare well." — Joël Robuchon (1945-2018)
It's Michelin awards time again. This year the ceremony took place on Monday, March 6th, 2023 at Le Palais des Congrès, Strasbourg. Last year it was held in Cognac; where will they choose next year?
The Big Shock: The demotion of "the best chef in the world," from three stars to two. Guy Savoy is a legend in his own lifetime on planet gastronomy. Famous for his black truffle artichoke soup, iced poached oysters, pan-fried mussels and mushrooms, land and sea jus, guinea fowl with truffles… It's worth putting on weight for his magnificent mille-feuilles with Tahitian vanilla. Strange! When contacted, Guy Savoy was philosophical, and vowed to earn the third star back next year with the help of his "incredibly motivated team." That's the spirit, eh!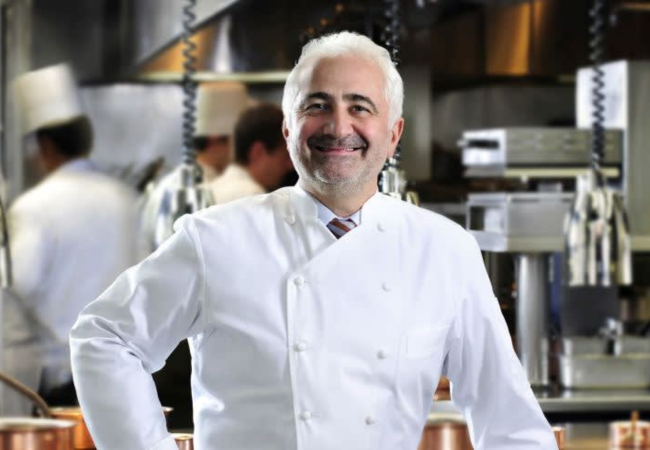 2023 sees not only scandalous decisions and new Michelin star chefs, but also new designer chef's jackets. So it's goodbye Bragard, hello Lafont! The Villefranche-sur-Saône based company is a "specialist in professional clothing since 1844!"
The designer chez Lafont is Louis-Marie de Castelbajac — an actor, artist and Armagnac producer — who's created two jackets handed out to one- and two-star chefs.
The first dubbed "André" in an homage to André Michelin, the company founder (1853-1931). Rather reminiscent of fencing jackets, the garment has herringbone stitching and topstitching evoking Bibendum.
The second, the hand made "Ursa Major", offered to all European three-star chefs  invited to the ceremony, and to new recipients, evokes the starry constellation of the Big Dipper, which apparently resembles a saucepan! Who knew? The embroidery is sewn with unique thread which is luminous in the dark. Handy if there's a power cut in the kitchen!
"Through this project, I wanted to reflect the stars. The chefs, the universes between creativity and immensity, for me are one," explains Louis-Marie de Castelbajac.
"The famous chef's jackets offered by the Guide during our award ceremonies are not just professional garments, they're a strong symbol of the chefs/cheffes joining the Michelin Guide Family," says Gwendal Poullennec, International Director of Michelin guides. Nice to note that all clothes produced by Lafont are made with recycled fabrics. Now about those awards…
There's one new 3*** star chef in France: Alexandre Couillon. Four new restaurants are awarded two stars and 39 new restaurants scooped one. Eight new establishments championing sustainable cuisine have been awarded a green star.
The Ile-de-France tops the French regions with seven new starred restaurants on its list. Among these, many showcase and salute the exciting, young, talented rising guard of restaurateurs:
-Anona (Paris 17th), helmed by the amazingly dedicated Thibaut Spiwack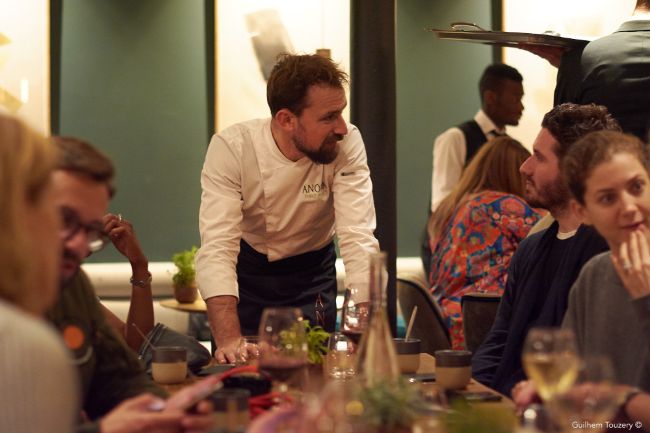 These last two add exotic touches – Egyptian and Japanese – to the Parisian gastronomic landscape.
In the 8th arrondissement, Martino Ruggieri signs a remarkable cuisine at his eponymous Maison Ruggieri while Pascal Barbot (and Christophe Rohat) won a first star with the reopening of Astrance, rue de Longchamp, 16th (Remember they held three from 2007-2009 at their bijou resto in Passy.)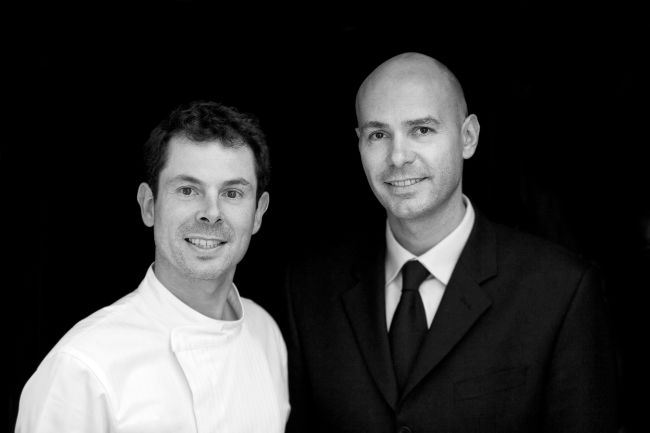 The restaurant of Hotel Burgundy Le Baudelaire is recognized by the Michelin Guide with the award of the "Prix Passion Dessert 2023" which was launched in 2019 to celebrate the best restaurant and palace pastry chefs who, in the inspectors' view, create desserts as unforgettable and delicious as the main courses and starters.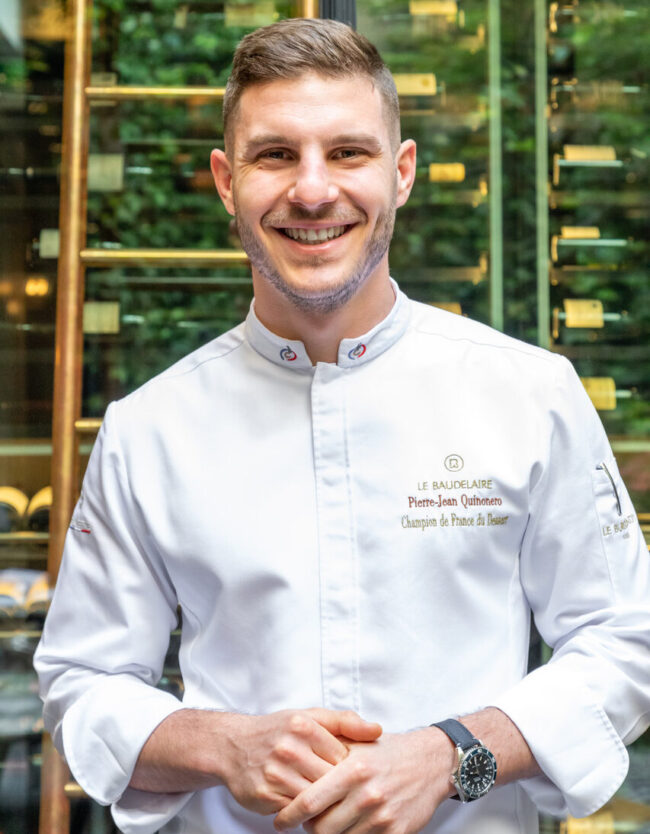 President Macron sent his apologies for not being in Strasbourg for the awards and saluted Michelin's choices, which obviously earns him a place at any table in any town!
For more information, visit the Michelin Guide website.
---
---