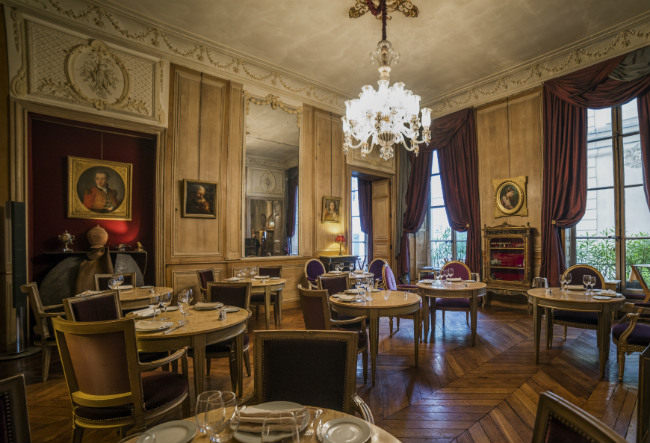 The Hôtel Mazin Lafayette, just off the rue du Faubourg-Saint-Honoré, was constructed by Antoine Mazin, Louis XV's military architect, who also built the nearby British Embassy. From 1827-1834 it was home to General Lafayette.
Fast forward to the 21st century and, to save the heritage-listed building from developers, Jean François Chuet, an entrepreneur with a passion for creating companies, marketing and business strategy, decided to step in and acquire the property in 2001.
"The beautiful townhouse was in a terrible state or repair, I knew I wanted to spend the rest of my life restoring the building to its former glory," Mr Chuet explained one day last week.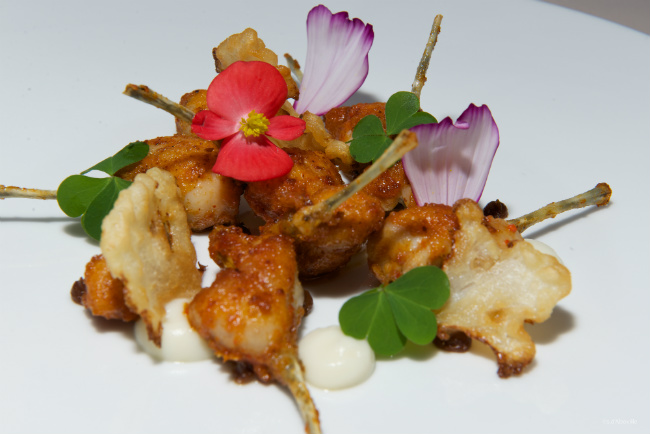 The Hôtel Mazin Lafayette was renamed "Le 1728." Chuet's concept was to create a living museum showcasing his eclectic collection of art, a boutique, and a gastronomic restaurant which he dedicated to his wife Yang Lining, the Peking born musician.
Le 1728 overlooks a tranquil interior cobblestone courtyard; you almost hear the carriages arrive. Step inside and the space is divided into a bar/library and three handsome dining rooms; there is also an upstairs salon for private hire. The decor is 18th century, revised and corrected by expert artisans: antiques, sculptures, hand-painted wallpaper, candelabras, tapestries, polished parquet, magnificent Murano chandeliers, original fireplaces.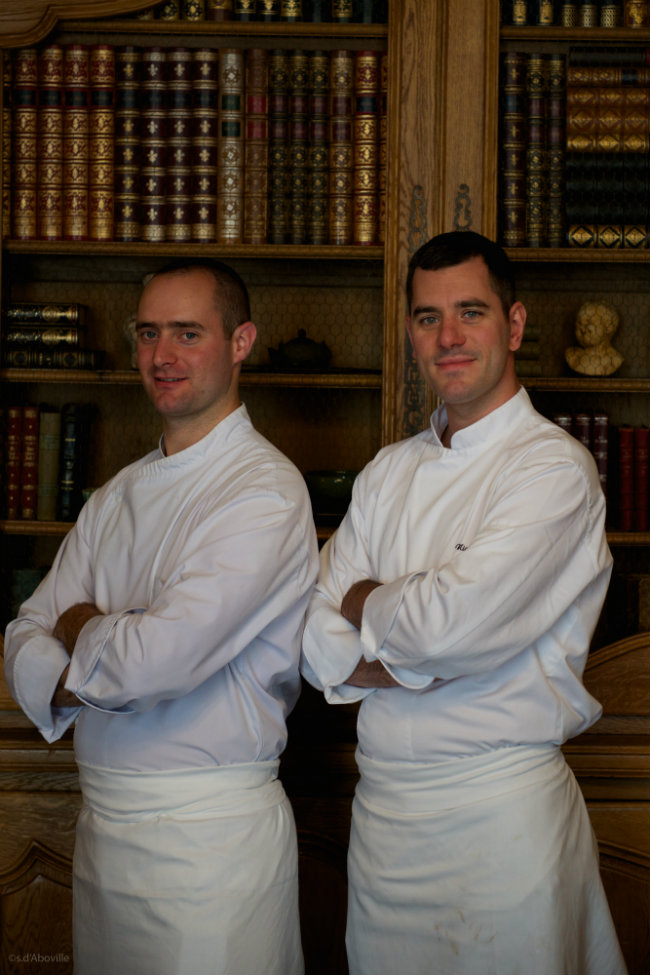 Wearing the whites in the spacious kitchens is Nicolas Roudier– who honed his craft under Michelin three-star chef Eric Frechon (L'Epicure at Le Bristol Hotel) just along the road on rue Faubourg Saint-Honoré, and also with Alain Passard at L'Arpege.
In the library lounge, toast Mazin & General Lafayette with a bottle of Champagne Brut 1728 (50€). Nicolas Roudier's market-driven menu is seasonal; he cooks French dishes with a modern spin. His 6-course Tasting menu (125€ or 165€ with wine) may include: classic foie gras, confit of piments d'Espelette, quince cômpote and cream of balsamic; Lobster, roasted in the shell; Grilled red mullet, purée of dill flavoured baby peas, tomatoes and bouillabaisse jus. Plump pigeon breasts, the legs grilled and wrapped in chard leaves, a little jus. Saddle of thyme roast lamb, on the bone, sweet carrots, potato mousse. There's cheese from Marie-Anne Cantin and sublime desserts like the Baba with Martinique rum, or Chocolate soufflée banana tart 1728, vanilla ice cream, prepared by young pâtissier Nicolas Tréolière, who worked with chef Roudier at Le Bristol.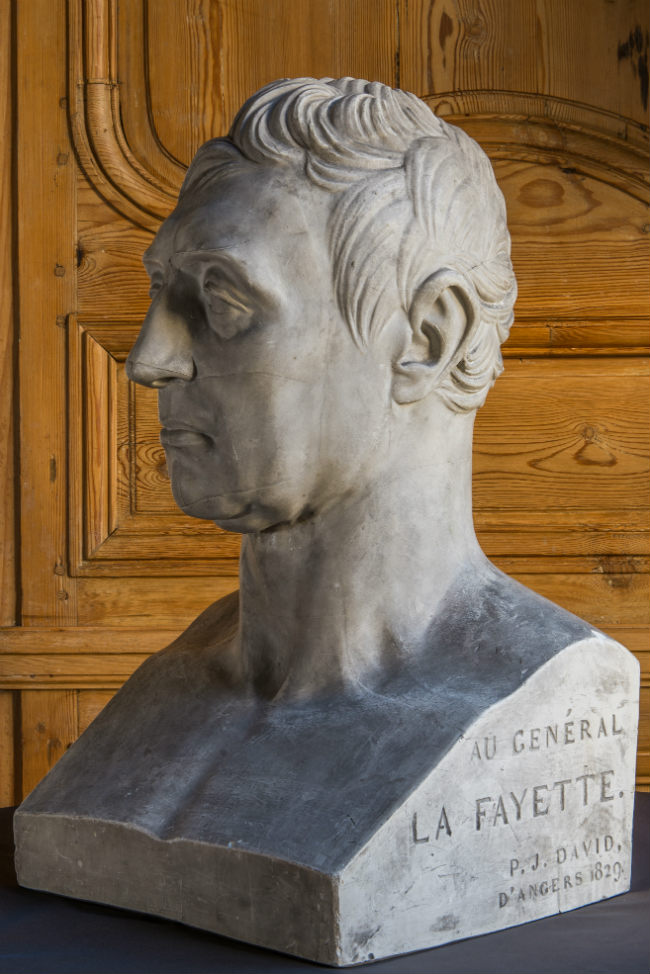 Take Mr. Chuet's expert advice on wines; he has a preference for the Burgundy region. From a glass of Drappier pink champagne (21€) to a bottle of Burgundy Corton Charlemagne Grand Cru 2009 (325€) or Château 'Yquem 2001 (830€).
And, if you feel that all 1728 is lacking are a few rooms, look no further than Le Marquis, a 15-suite boutique hotel that forms part of the same building (rooms priced between 561€-1,778€)
Le 1728, 8 rue d'Anjou, 75008. Tel: +33 1 40 17 04 77. Lunch 39-52€. Dinner Tasting Menu 125€. Tasting Menu with wine 165€. A La Carte average spend: 103€ + wine. Lunch Tues-Friday. Dinner Monday-Saturday. Closed Saturday lunch – Sunday. Also closed for the annual vacances from August 2- 26th. Valet parking is available.