Discover an Urban Farm in Seine-Saint-Denis
"Nature, Culture, Food." That's the mission statement of 'Zone Sensible,' the urban farm situated in the heart of the Seine-Saint-Denis community.
On the way to visit the Urban Farm Saint Denis, I'm humming, "How Ya Gonna Keep 'Em Down on the Farm after they've seen Paris?"
The lyrics highlight worries that WWI soldiers would be reluctant to return to their family farms after experiencing sophisticated Paris culture.
What would they make of Ferme Urbaine Zone Sensible? Located on the last 19th-century working farm at the gates of Paris, it's run by an eclectic collective of artists who welcome the public every Saturday (and sometimes on Wednesdays) from March to October. And it's all about the biodiversity.
Free-range hens give visitors a quirky look as they peck their way around. There's an apiary, duck pond, vegetables, herbs, fruit trees, lavender, giant thistles, and seasonal fruits (raspberries, yum!) surrounded by modern sculptures and sound projections by artiste Trappier Duporté. In Wes Anderson style, the backdrop is punctuated by the high rise apartment buildings of Saint Denis, cranes, and JCBs.
"The story begins in 1996 with an obsession," explains Olivier Darné, the creator of the project. "I was 25 years old at the time, with a passion for bees and honey."
So the dynamic, multi-talented visual artist installed a few hives on the roof of the Saint-Denis Mairie. The result is Miel Béton sold in limited-edition quantities in the farm shop, rich in the flavors of thousands of Saint-Denis flowers growing on balconies and in public gardens. "The locals love it. We can't stop making it – there would be a revolution. Time is honey," he laughs handing me some Nigella pods to munch on.
This unique, polymorphous space which you can explore until the autumn, has a program ranging from permaculture learning to theater workshops, urban beekeeping and cooking classes.
Now meet and add Le Parti Poétique, the artistic collective, also created by Darné, working around themes related to art and the environment. "There's been farming in Saint Denis since the 19th century. Today more than 135 nationalities live together in this community," Darné explains.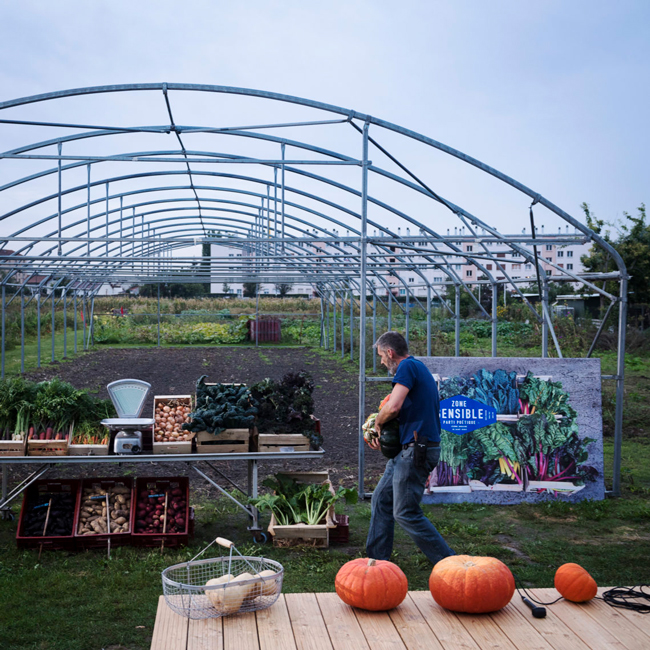 Fast forward to 2016. In collaboration with the Académie de Cuisine and Alain Ducasse, Le Parti Poetique obtained approval from the Mairie de Saint-Denis to cultivate the 3.5 hectares of land when owner René Kersanté (Saint-Denis's last market gardener) retired.
"By developing this land in permaculture, the collective is committed to producing healthy and sustainable food, promoting the principles of the SSE (securité, santé, environment)", says Darné.
"Through the management of Ferme Urbaine, Parti Poetique is committed to the preservation of this oasis, within a dense urban network, developing and promoting the site's biodiversity", Darné continues. "This project revolves around an area of ​​market gardening whose vegetables are used by many excellent restaurants, including Le Meurice Hotel, Paris, by Alain Ducasse and Executive Chef Amaury Bouhours."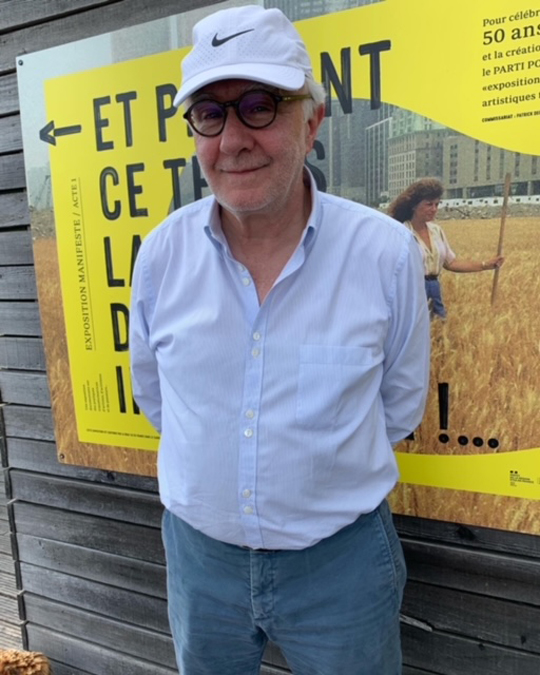 "This atypical project reconciles city dwellers with the themes of sustainable development and healthy and responsible food, in particular through diversified cultural actions accessible to all," says Alain Ducasse as he gazes at the flourishing market garden.
"What difference do you find working with local produce as opposed to non-local produce in terms of what you can create?" I ask.
"Quality, freshness, taste, traceability. Honestly there's no contest", he replies.
I ask Chef Amaury Bouhours: "How do you go about menu planning? What's the process, from choosing ingredients to getting them fresh to the kitchen and into your dishes?"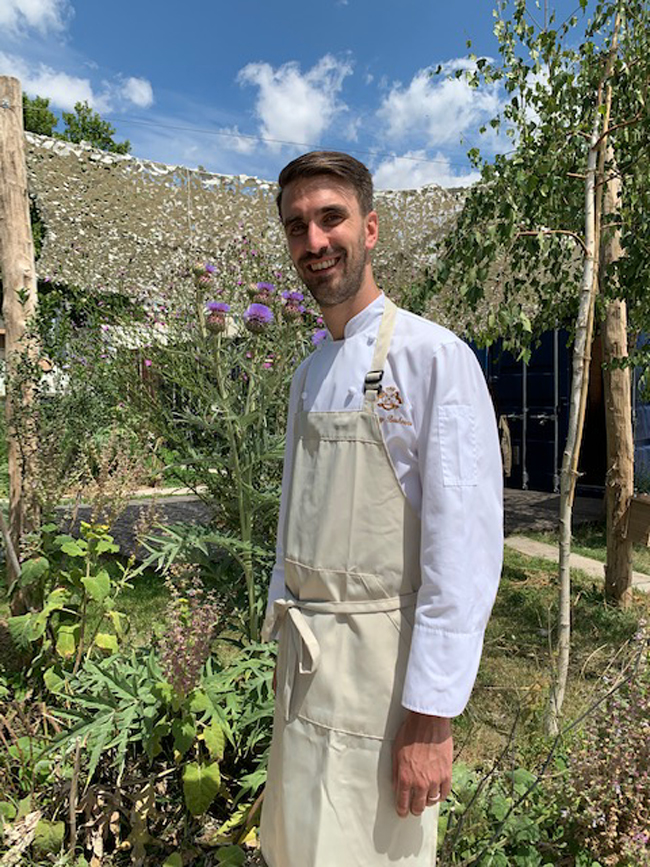 "A menu is often inspired by a producer who brings products for us to taste. We have marvelous relationships with our suppliers who come to Le Meurice, or we visit the farms, and taste their latest harvest bounty. The conversation and exchange with them is really important helping us understand the product in greater detail. As a result of talking to them, new ideas and flavor combinations are created."
I ask: "How would you describe the food you create at Restaurant Le Meurice Alain Ducasse and Restaurant Le Dalí to someone who's never tasted your cuisine?"
"My style is French, modern, seasonal, focused on organic produce with respectful sourcing. For the 2-Michelin starred Restaurant Le Meurice Alain Ducasse, my cooking is natural, pure, really focused on the ingredients. At Restaurant Le Dalí, the relaxed atmosphere is highlighted by a modern, seasonal, farm-to-fork menu."
Well, "down on the farm" is a breath of fresh, fragrant air. Do plan a trip there.
Lead photo credit : Ferme Urbaine Partners
More in Eco Farming, eco-friendly Paris, sustainability, Sustainable Food, Urban Farm
---
---