Wine Pairing 101 – What You Need To Know Before You Go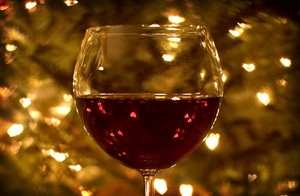 Wine is delicious. Wine is amazing. Wine is the best thing ever made… especially when it's paired with a delicious meal. You'd struggle to go wrong with food pairing, but – like fresh baked bread – there are varying degrees of excellence. In this article we'll cover popular French wines (called varietals) and which foods pair best with them. Major French Varietals White wines Chardonnay: Originally from the Burgundy region of France, Chardonnay is a full-bodied dry wine. While Chardonnays in California taste like vanilla (due to fermenting in oak barrels), French Chardonnay is often more citrusy. Goes great with: chicken, shellfish, halibut, salmon, mild cheese and other dishes with a rich, creamy sauce (Chardonnay goes surprisingly well with steak topped with Béarnaise sauce). Sauvignon Blanc: Originally from the Bordeaux region of France, Sauvignon Blanc is lighter than Chardonnay. Its predominant flavor ranges from herbal (freshly mown grass or eucalyptus) to green apples or (in the case of New Zealand wines) tropical fruits like melon, pineapple and mango. Goes great with: shellfish, halibut and poultry. Sparkling wine Champagne: This sparkling wine is made in the Champagne region of France (sparkling wines made elsewhere should not be called Champagne) and is usually a combination of Chardonnay, Pinot Noir or Pinot Meunier (the latter two are dark grapes which lend body to Champagne). Goes great with: dry Champagne goes great with oysters, caviar, seafood and eggs; sweet varieties go better with mild cheeses, fruit and desserts. Red wines Gamay: A very light red wine with low tannins (you know dry, leathery feeling in your mouth after sipping Cabernet Sauvignon? That's the tannins) and relatively high acidity. Gamay is predominantly used in Beaujolais wines, though it is not very common outside of France. Goes great with: salads, picnics and light poultry dishes without cream. Pinot Noir: A moderate red wine from France's Burgundy region, Pinot Noir has relatively low tannins and acid. Its flavors range from cherries, strawberries and plums to earthier flavors such as leather, moss and minerals. Goes great with: lamb, chicken, salmon and Japanese food (especially sushi) Merlot: A soft red wine which is perfect for beginners. Merlot grows around the world, but is perhaps most famous for its part in the Bordeaux blend (which includes Cabernet Sauvignon, Cabernet Franc, Merlot, Petit Verdot, Malbec and Carménère). Its flavors include plums, cherries and black currant. Goes great with: lamb (this is classic), duck, game, pork and strong cheese. Cabernet Sauvignon: One of the world's most recognized varietals, Cabernet Sauvignon plays a dominant role in Bordeaux blends. Its strong tannins make it a perfect pairing for meat and other high-fat dishes. Cabernet is a full-bodied wine with strong currant flavors; if aged for several years, the fruit fades while a leathery earthiness remains. Goes great with: beef, pork, strong cheese. Syrah: Grown in France's Rhône Valley, Syrah's are big, bold reds with flavors of black currant and spice. Note: Syrah and Shiraz – a popular Australian wine – are the same grape). Goes great with: beef, pork, game, stew General Wine Pairing Tips (Note: use
this chart
for quick pairing suggestions.) Match wines to the sauce first. Full-bodied whites can go well with red meat with a cream sauce, while a lighter bodied Pinot Noir goes deliciously with fish in tomato sauce. Pair acidic foods with acidic wines. Chardonnay is a high acid wine and goes great with tomatoes and citrus based dishes. Pair fruit-forward wines with sweet foods. Gamay is an excellent choice for sweet foods; drier wines like Cabernet Sauvignon taste too acidic and/or bitter when paired with sweet foods. Pair tannic wines with high fat dishes. Strong cheeses and meats go well with Cabernet Sauvignon. The tannins break down proteins and make food taste better. Pair lush or acidic wines with rich foods. Rich foods need a similarly rich wine to stand up to it, or a highly acidic wine to cut through it. Start with white. A general rule of thumb is to drink white before red, young before old. As the evening progresses you should drink bigger, bolder and darker wines and ultimately end up with a desert wine such as Port or Muscat. Try both extremes. Pair food with wines that share similar traits. For example, a spicy Syrah could go wonderfully with a spicy rib eye steak or a buttery Chardonnay with a butter based sauce. On the other hand, try to contrast flavors. For example, foie gras is delicious with Sauternes (both are big and rich) but it also goes well with dry Champagne. These simple guidelines will take you far in the world in the food and wine. Adam Costa is Editor in Chief of Trekity.com, a travel site which helps you
find, plan and share your next adventure
. He is also the co-founder of
Travel Blogger Academy
. Follow Adam on
Twitter
.
SUBSCRIBE
ALREADY SUBSCRIBED?
BECOME A BONJOUR PARIS MEMBER

Gain full access to our collection of over 5,000 articles and bring the City of Light into your life. Just 60 USD per year.

Find out why you should become a member here.

Sign in

Fill in your credentials below.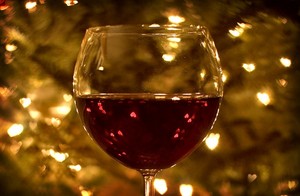 Wine is delicious. Wine is amazing. Wine is the best thing ever made… especially when it's paired with a delicious meal.
You'd struggle to go wrong with food pairing, but – like fresh baked bread – there are varying degrees of excellence. In this article we'll cover popular French wines (called varietals) and which foods pair best with them.
Major French Varietals
White wines
Chardonnay: Originally from the Burgundy region of France, Chardonnay is a full-bodied dry wine. While Chardonnays in California taste like vanilla (due to fermenting in oak barrels), French Chardonnay is often more citrusy.
Goes great with: chicken, shellfish, halibut, salmon, mild cheese and other dishes with a rich, creamy sauce (Chardonnay goes surprisingly well with steak topped with Béarnaise sauce).
Sauvignon Blanc: Originally from the Bordeaux region of France, Sauvignon Blanc is lighter than Chardonnay. Its predominant flavor ranges from herbal (freshly mown grass or eucalyptus) to green apples or (in the case of New Zealand wines) tropical fruits like melon, pineapple and mango.
Goes great with: shellfish, halibut and poultry.
Sparkling wine
Champagne: This sparkling wine is made in the Champagne region of France (sparkling wines made elsewhere should not be called Champagne) and is usually a combination of Chardonnay, Pinot Noir or Pinot Meunier (the latter two are dark grapes which lend body to Champagne).
Goes great with: dry Champagne goes great with oysters, caviar, seafood and eggs; sweet varieties go better with mild cheeses, fruit and desserts.
Red wines
Gamay: A very light red wine with low tannins (you know dry, leathery feeling in your mouth after sipping Cabernet Sauvignon? That's the tannins) and relatively high acidity. Gamay is predominantly used in Beaujolais wines, though it is not very common outside of France.
Goes great with: salads, picnics and light poultry dishes without cream.
Pinot Noir: A moderate red wine from France's Burgundy region, Pinot Noir has relatively low tannins and acid. Its flavors range from cherries, strawberries and plums to earthier flavors such as leather, moss and minerals.
Goes great with: lamb, chicken, salmon and Japanese food (especially sushi)
Merlot: A soft red wine which is perfect for beginners. Merlot grows around the world, but is perhaps most famous for its part in the Bordeaux blend (which includes Cabernet Sauvignon, Cabernet Franc, Merlot, Petit Verdot, Malbec and Carménère). Its flavors include plums, cherries and black currant.
Goes great with: lamb (this is classic), duck, game, pork and strong cheese.
Cabernet Sauvignon: One of the world's most recognized varietals, Cabernet Sauvignon plays a dominant role in Bordeaux blends. Its strong tannins make it a perfect pairing for meat and other high-fat dishes. Cabernet is a full-bodied wine with strong currant flavors; if aged for several years, the fruit fades while a leathery earthiness remains.
Goes great with: beef, pork, strong cheese.
Syrah: Grown in France's Rhône Valley, Syrah's are big, bold reds with flavors of black currant and spice.
Note: Syrah and Shiraz – a popular Australian wine – are the same grape).
Goes great with: beef, pork, game, stew
General Wine Pairing Tips
(Note: use this chart for quick pairing suggestions.)
Match wines to the sauce first. Full-bodied whites can go well with red meat with a cream sauce, while a lighter bodied Pinot Noir goes deliciously with fish in tomato sauce.
Pair acidic foods with acidic wines. Chardonnay is a high acid wine and goes great with tomatoes and citrus based dishes.
Pair fruit-forward wines with sweet foods. Gamay is an excellent choice for sweet foods; drier wines like Cabernet Sauvignon taste too acidic and/or bitter when paired with sweet foods.
Pair tannic wines with high fat dishes. Strong cheeses and meats go well with Cabernet Sauvignon. The tannins break down proteins and make food taste better.
Pair lush or acidic wines with rich foods. Rich foods need a similarly rich wine to stand up to it, or a highly acidic wine to cut through it.
Start with white. A general rule of thumb is to drink white before red, young before old. As the evening progresses you should drink bigger, bolder and darker wines and ultimately end up with a desert wine such as Port or Muscat.
Try both extremes. Pair food with wines that share similar traits. For example, a spicy Syrah could go wonderfully with a spicy rib eye steak or a buttery Chardonnay with a butter based sauce. On the other hand, try to contrast flavors. For example, foie gras is delicious with Sauternes (both are big and rich) but it also goes well with dry Champagne.
These simple guidelines will take you far in the world in the food and wine.
Adam Costa is Editor in Chief of Trekity.com, a travel site which helps you find, plan and share your next adventure. He is also the co-founder of Travel Blogger Academy. Follow Adam on Twitter.
More in Food Wine, French food, French wine, French winemakers, Wine pairings
---
---