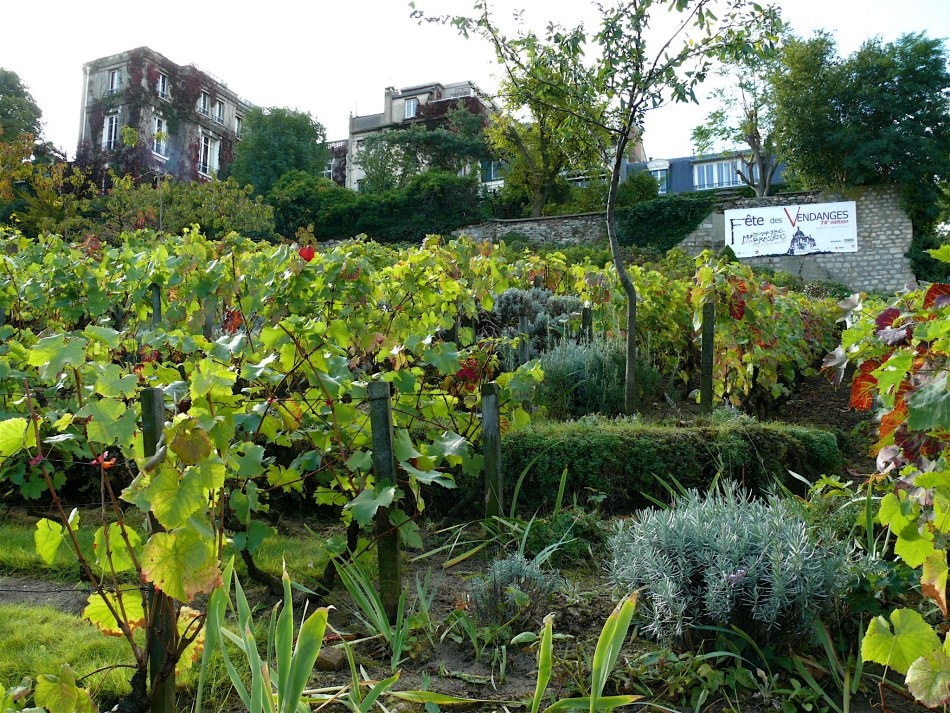 Editor's Note: While cleaning her house, BP contributor Sue Aran stumbled upon a fascinating volume in her book shelf, Where Paris Dines by Julian Street– which offers a peek into the Paris of the past. This week, she takes a look at the beverages imbibed by Paris in the 1920s vs. today. Enjoy.
It's hard to believe the gentle hills of the Left Bank were covered with vineyards during the middle ages. The French were making wine from native vines well before the Romans arrived. Today France produces nearly every variety of classic wine in the world.
In 1929, Julian Street, American author, reporter, dramatist, travel writer, gourmet, art critic and sharp wit, conducted an intensive search throughout Paris for restaurants (which concluded in a book called Where Paris Dines) so visitors to the French Capital could gastronomically enhance their experience of the famed city of light. As C.S. Lewis said succinctly, "Eating and drinking are two pleasures that combine admirably."
"Don't put the carte (des vins) before the hors (d'oeuvres)," Street quipped. "Never drink wine to quench your thirst… Wine should be admired for its color and perfume, and then sipped slowly for its flavor and aftertaste." He also said harmonizing certain types of wine with certain dishes is an art which can only be learned by frequenting many establishments and sampling a variety of flavors. He admonished never to drink without eating, each a necessary complement to the other.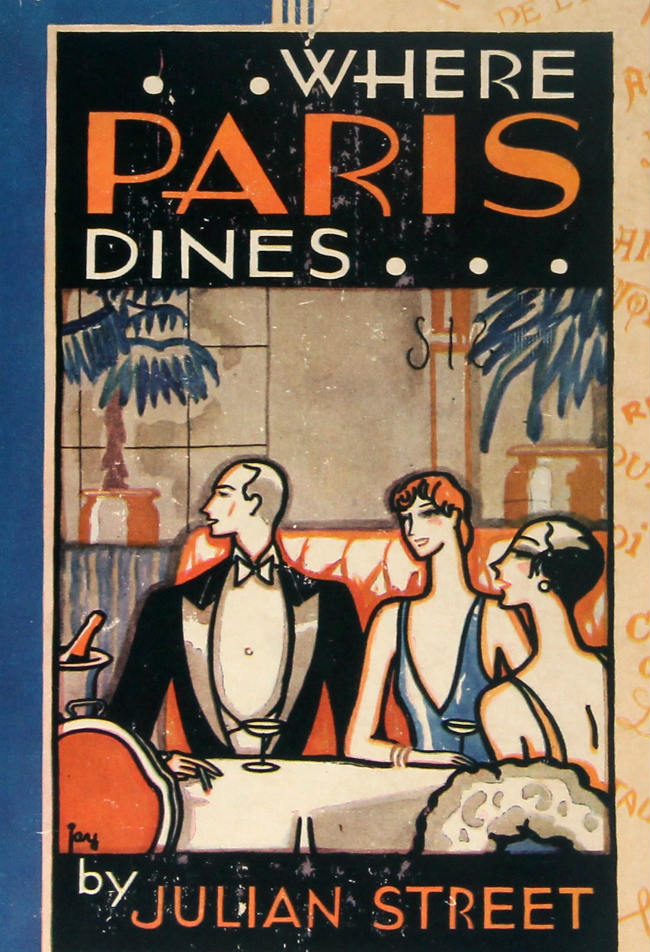 Street's sensible advice holds true today, however, what is different than when he wrote his charming book — with its sub-chapter entitled What Paris Drinks — is that fine, old wines are not only sold in fine, old restaurants, they are sold all over Paris, as are apéritifs, micro-brewed beers, cider and digestives. He organized his sub-chapters into regions and their wines, the best years and prices. For instance, a fine, vintage 1904 Château d'Yquem was priced back then at 15 francs, or 4 dollars per bottle. The regions he showcased then were very similar to the regions that are thought to be the best wine producers today, with the exception that in 1929 the wines of southern France, except for those of the Rhone region, were thought not even worth mentioning. What Paris drank is almost the same as what Paris drinks today.
APÉRITIFS or apéros are a uniquely French way to whet the appetite, a kind of liquid foreplay before a pleasurable meal. These drinks were every bit as popular then as they are now. Kir Royale, Champagne, Mousseaux, Pastis, Dubonnet, Lillet, and Vermouth, with the addition of two apéritifs from the southwestern region— Floc de Gascogne (grape juice mixed with armagnac) and Pousse Rapier (oranges and spices marinated in Eau de Vie).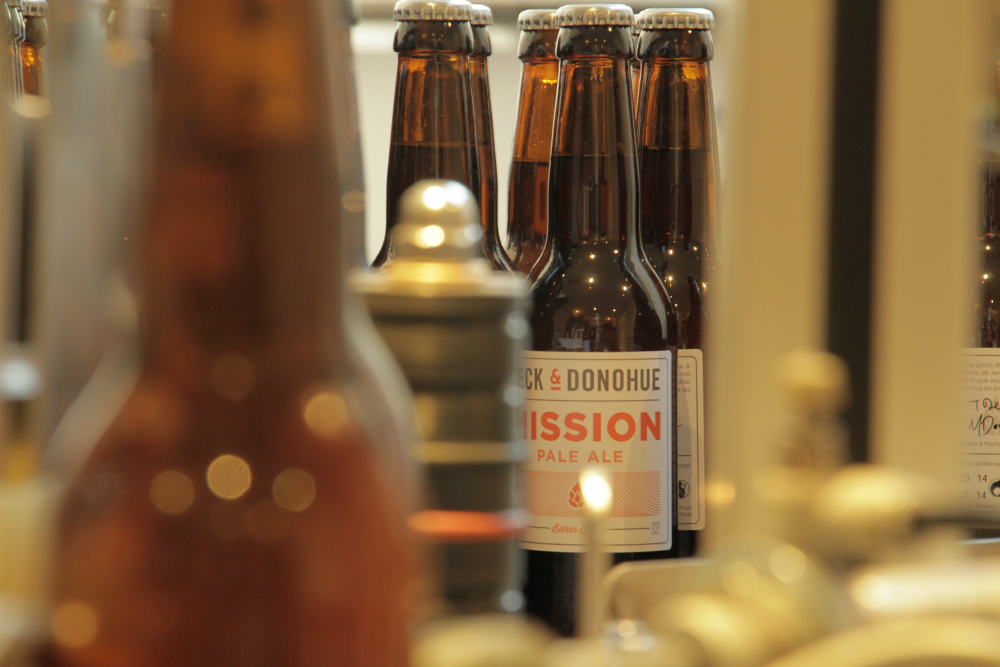 BIÈRES have regained popularity, especially bière artisanale—beers that are micro-brewed. Although mild ales were the mainstay of brasseries from their inception (house beers were brewed onsite in their cellars) there is definitely an emergent craft beer culture.
The king of CIDER is the AOC, Pays d'Auge from Normandy.
WINE, the elixir of the god Bacchus. There are 7 major wine growing regions in France: Alsace, Beaujolais, Bordeaux, Burgundy, Champagne, Côtes de Rhone, Jura, Languedoc and the Loire.
And last, but not least, DIGESTIFS can add the last, perfect taste to a meal and, as their name implies, aid in digestion. They have not lost their popularity over the years either: Marc, Eau de Vie, Calvados, Cognac and Armagnac, from the Bas Armagnac region in the southwest.
Never the less, where Paris drinks now is very different than where Paris drank in 1929.  Today, besides restaurants, brasseries and cafés with admirable drink cartes there are wine bars, micro-breweries, cocktail clubs and pubs. The best are scattered throughout the city. Here are my selections. Don't forget to pair them with delicious hors d'oeuvres. Any good establishment worth its license to operate will offer a mélange of tasty accompaniments. Drink and drive safely. À votre santé!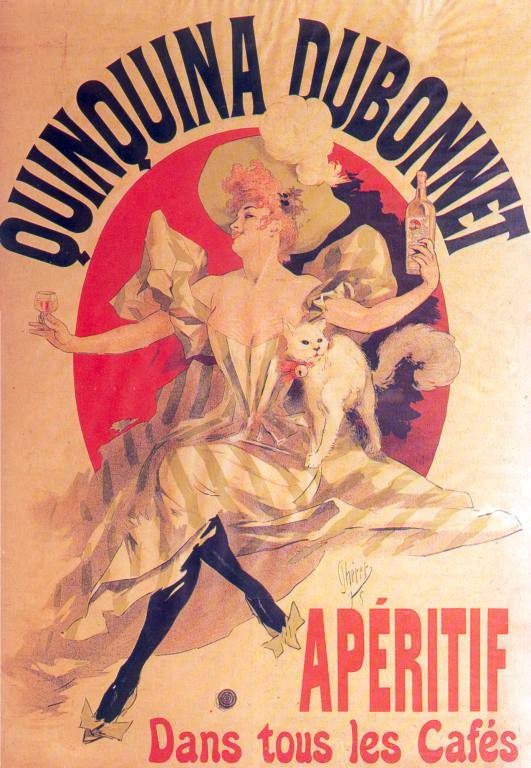 MICROBREWERIES & CRAFT BEER
La Fine Mousse, 6 av. Jean Aicard
Brasserie de la Goutte d'Or, 28 rue de la Goutte d'Or
Le Super Coin, 3 rue Baudelique
Le Moustache Blanche, 16 rue Tournelles
La Cave à Bulles, 45 rue Quincampoix
PUBS 
UDO, 4 rue Neuve Popincourt
The Green Goose, 19 rue des Boulets
The Frog & Rostif, 16 rue Saint Denis
The Frog & Princesse, 9 rue Princesse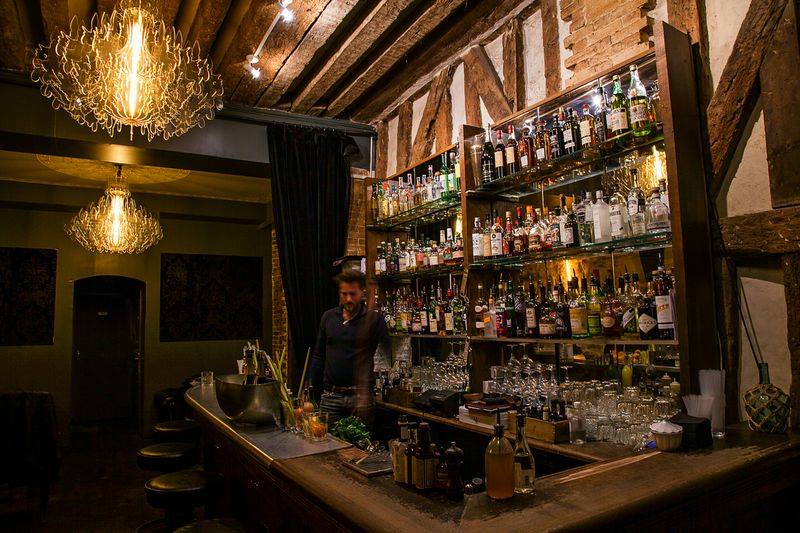 COCKTAIL BARS 
The Experimental Cocktail Club, 37 rue Saint Saveur
La Famille, 41 rue des Trois Fréres
WINE BARS
Le Bistrot des Dames, 18 rue des Dames
Au Rendezvous des Amis, 23 rue Gabrielle
Le Troquet des Glaces, 48 rue du Faubourg du Temple
Le Baron Rouge, 1 rue Théophile Roussel
Les Caves de Prague, 8 rue de Prague
Le Lèche Vin, rue Daval
Le Garde Robe, 41 rue de l'Arbre Sec
Le Barométre, 17 rue Charlot