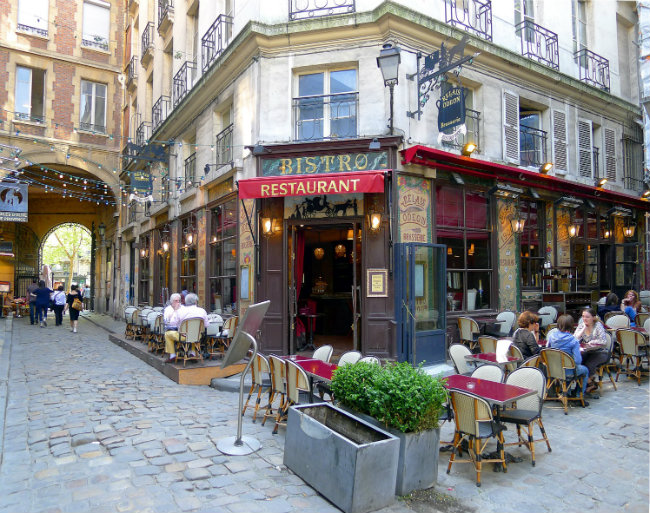 In this second installment of the series, I've listed four new escape routes to help duck away from the tourist thoroughfares in search of the city's quieter side. These tucked-away alternatives are often just a stone's throw from the masses, each packed with history and charm that offer a chance for more personal and authentic interaction with Paris. Alors, c'est parti!
Where you are: Amid the horns and hubbub of Boulevard Saint-Germain
Where you should be: Cours du Commerce Saint-André
A skip down this cozy alley in medieval times wouldn't have been a skip at all, but a swim—it marks the location of a moat that once protected Paris. But the true barrier was the 50-foot stone wall that adjoined it, a tower of which remarkably still stands inside restaurant Un Dimanche à Paris.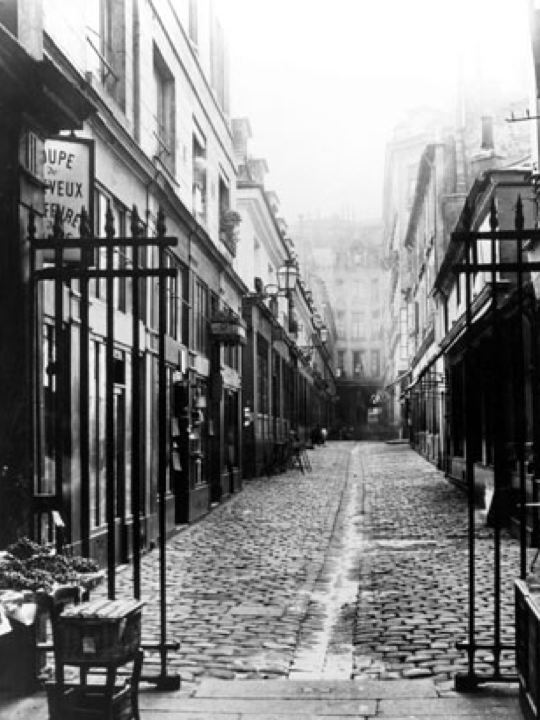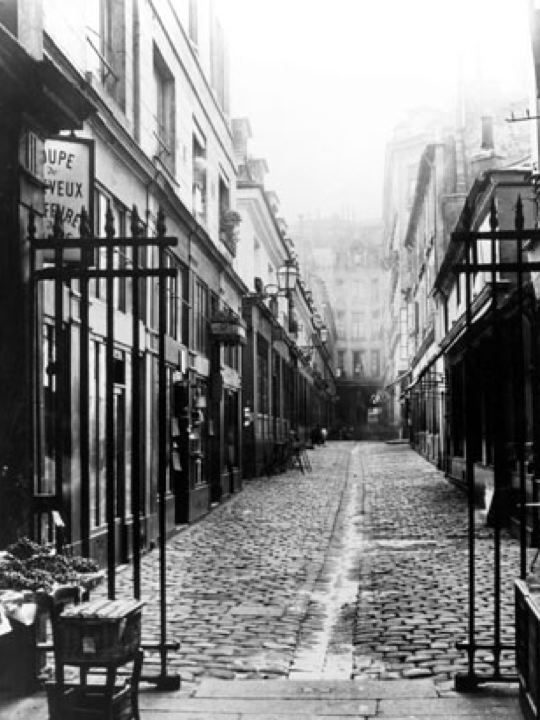 If the thought of medieval sieges isn't enough carnage for you, contemplate the building at #9 where a harpsichord maker drenched the street with sheep's blood while testing an invention at the request of Louis XVI. The device was later called a guillotine, the blade of which would become intimately acquainted with the king's own neck. Ultimate irony.
Must dos: Settle into rustic tearoom La Jacobine for an Aztec hot chocolate and generous slice of homemade pie. Browse inside Première Pression Provence for olive oils and tapenades from southern France, or pop into perfume shop Hayari for a whiff of Parisian vogue. Café Le Procope is well worth a peek inside for the upstairs interiors and view of Napoleon's hat (but skip the overpriced and mediocre menu).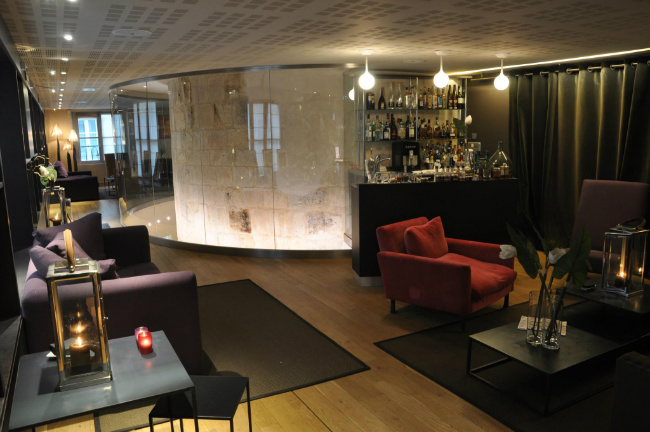 Where you are: Rue de la Huchette's barrage of chintzy souvenirs and fast food
Where you should be: Rue Galande
Locals know all too well: there are cool parts of the Latin Quarter, and then there are streets whose names we dare not speak. Rue de la Huchette is one of them. Snap out of the zombie trance and instead enjoy the satisfyingly quaint curve of Rue Galande, once a road of Antiquity that meandered all the way to Rome.
Le Caveau des Oubliettes is a bar and music venue named after the old prison cells that make up its basement. Today this basement hosts some of the best jazz and blues concerts on the Left Bank, complete with authentic graffiti carved in the walls by the formerly condemned. Further down, scan the facade of #42 to find a replica of the city's oldest shop sign (14th century). The stone relief depicts Saint-Julien receiving a surprise visit from Christ. What did the shop sell back in the day? No one knows.
Must dos: Stop at Odette for a handful of Paris' hottest new sweets, choux à la crème. Cross the street to enjoy a gorgeously gothic view of Eglise Saint-Séverin. Then make your way to a movie theater with a peculiar tradition: Studio Galande has projected The Rocky Horror Picture Show every single weekend for over thirty years. Fan or not, that's a piece of history worth partaking in!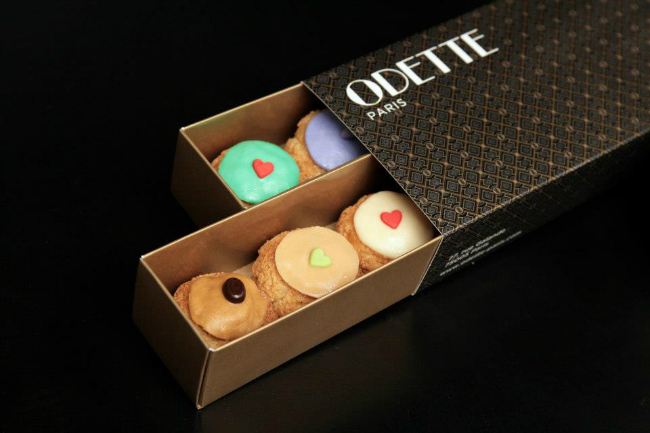 Where you are: The frenetic traffic circle of Bastille
Where you should be: Cour Damoye
The understated entrance of this country-style walkway is no match for the attention-grabbing bars and brasseries of Place de la Bastille. Enlightened explorers however will find a welcomed respite among the cobblestones and street lamps of Cour Damoye, remarkably insulated from its high-decibel surroundings.
This street was full of carpenters and furniture makers leading up to the French Revolution; in fact several of its inhabitants joined the mob on that fateful prison-storming day. The ground floors have since been converted into ad agency offices and artist studios, but in a tasteful manner that leaves the street's allure intact.
Must dos: Peek discreetly into the studio spaces to watch local artists at work. Java fans will adore the grandmotherly charm of the Brûlerie Daval, where Madame D'Amico roasts, sells, and brews coffee in a space seemingly untouched by the passing of time. Sipping a cup at one of her street-side tables is as quaint a café experience as you'll find in Paris.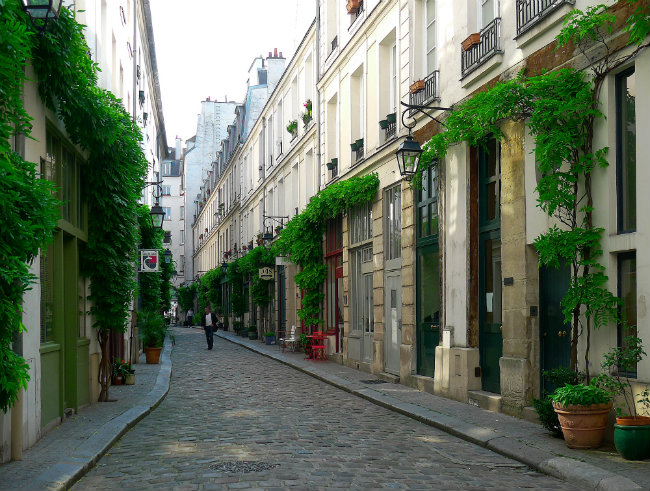 Where you are: Taking Eiffel selfies on the Champ de Mars
Where you should be: Rue Saint-Dominque
Granted, we all stop for a look at the Iron Lady when in the area. But no need to linger with the tour groups being unloaded by the bus-load, and even less so if it's lunchtime and you're in search of a meal that hasn't been microwaved.
Enter Rue Saint-Dominque's impressive roster of quality vendors and restaurants just a few minutes from the crowds. Don't be fooled by the souvenir shops at the start—walk a few more steps and an authentic vibe will present itself. High-end food shops, chocolate specialists, meat and produce sellers, locally-loved bakeries—a perfect example of modern, upscale Parisian life.
Must dos: Comptoirs Richard is a sophisticated boutique for ground coffees, loose leaf teas, and attractive cookies and sweets. Across the street is Le Repaire de Bacchus for wine and Gregory Renard for chocolate and macarons. Further down, a cozy and "cinematic" square dedicated to the Roman god Mars is adorned with a fountain and classic café-restaurants. For a truly memorable meal, foodies head to one of superstar Christian Constant's two addresses: Café Constant, or my personal favorite Les Cocottes.