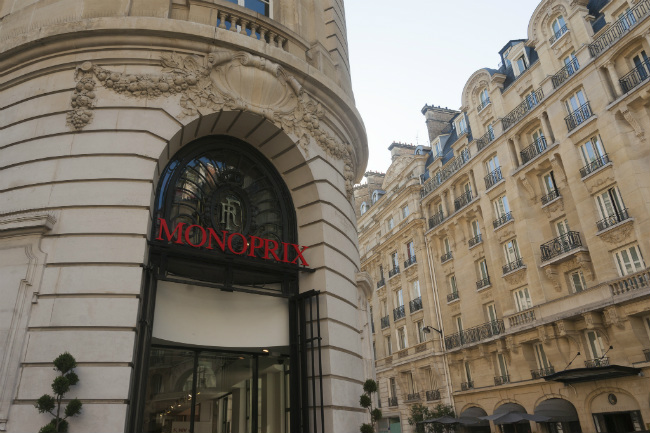 Shopping in Paris grocery stores is anything but an errand.
After all, in France, food is not just a necessity – something to be ingested to tank up your body with energy for the day ahead. Here, food is elevated to a high art form. Great food is a tenant of French culture, so it should come as no surprise that grocery stores are stocked with amazing choices. That said, you will find plenty of processed fare as well (and who's to say that potato chips and white bread aren't amazing in moderation in their own way?).
Grocery stores in Paris like Franprix, Simply, Monoprix, Carrefour, and more, all have delicious offerings that should be taken advantage of on your next trip to Paris. (But don't forget the city's street markets and the fabulous covered markets!)
Here are some needed additions to any shopping list for your next trip down a grocery store aisle in Paris. Note that many of these treats can't be found back home, and make for perfect gourmet gifts for friends.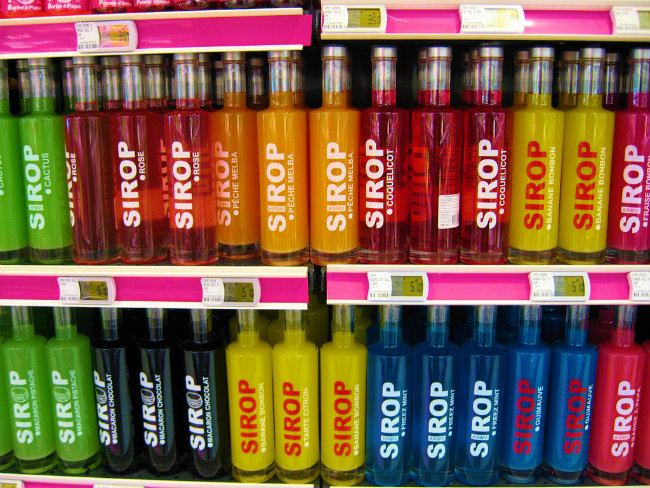 These tasty cakes are the perfect fluffy snack for an afternoon pick-me-up with a tea or coffee. With their simple ingredients of fresh butter, fresh eggs, wheat flour, sugar, almond powder, and natural vanilla flavoring, they smell and taste divine.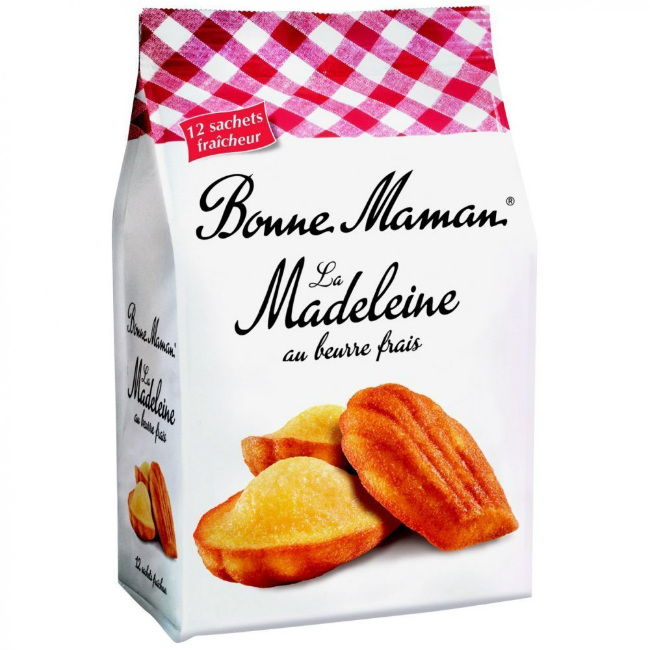 Petit Écoliers (cookies by LU)
I used to eat these treats daily – they are that good. Le Petit Ecolier, or The Little Schoolboy, are delicious cookies covered in chocolate. And the chocolate is shaped in such a way that shows a figure of a schoolboy. The cookies come in both dark chocolate and milk chocolate varieties. I suggest the dark chocolate, as the flavor is a bit richer. The manufacturer, LU (Lefèvre-Utile Biscuit Co.), was founded in 1846. So, suffice to say, this cookie combination has been perfected for many years, and it's no wonder people love it.

Despite the recent controversy, what is France without Nutella? That would be a sad France indeed.
Nutella needs little description, but for those who may not know, it is a rich, creamy hazelnut cocoa spread and can be put on nearly anything. Most commonly, it is used on crêpes, toast, baguettes, and sometimes even ice cream. World Nutella Day is on February 5, and has numerous celebrants.
Though there are strong associations with the French and Nutella, it actually comes from the Italian company Ferrero, the same company that gives us Ferrero Rochers, those delightful chocolate balls wrapped in gold foil that often find their way into any Christmas party.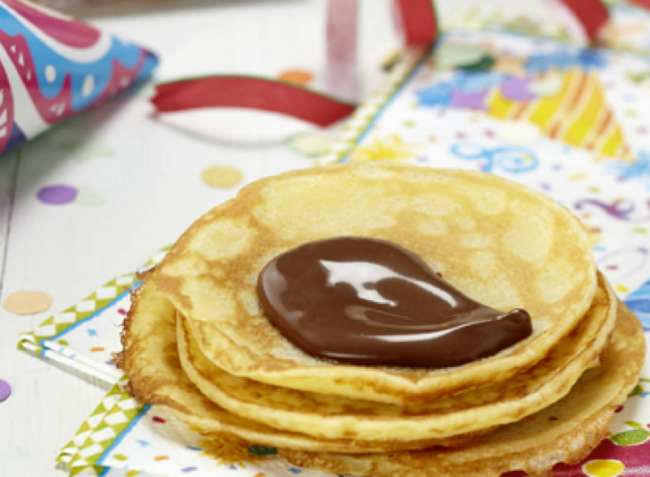 Speculoos
The Speculoos spread is like Nutella's delicious, yet perhaps ever-so-slightly-less-adored, cousin. In texture, it is similar, though in flavor, rather different. Speculoos was born from Speculaas, a spiced cookie (gingerbread) often baked for St. Nick's Day in the Netherlands, Belgium and Germany. It was the Belgians who created the spread version of the cookie. It tastes a bit like graham cracker-flavored peanut butter, and many Americans take to it for its similarity to our beloved peanut butter. Like Nutella, Speculoos can be put on toast and baguettes, but I haven't often come across Speculoos crêpes (though surely they exist).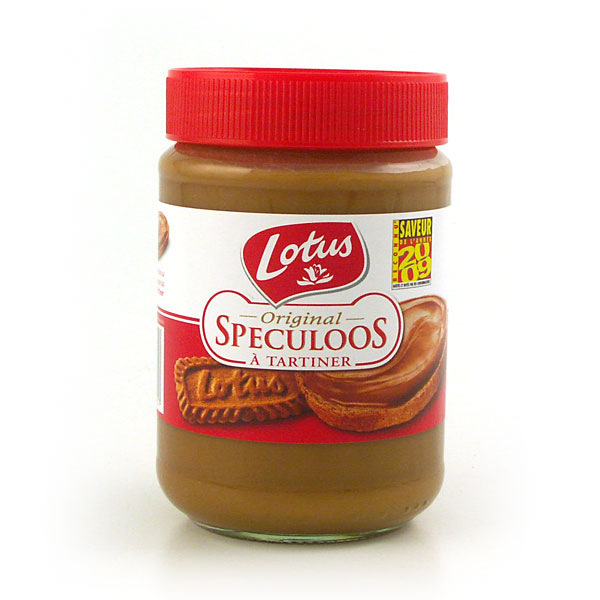 Camembert (or, any cheese)
My favorite type of French cheese is Camembert. I love the gooey texture and the weird mushy skin that surrounds it. I've met some who eat cheese rinds and some who do not. I waffle, but typically I go for the rind. Camembert is a cow's cheese that originated in the 1700s in Camembert, Normandy. Its flavor and texture are very distinct. Many love it or hate it. Camembert does not elicit indifference. You'll know this cheese by its circular shape; it is often sold in round wood containers or sometimes in metal tins.
Really, any cheese will suffice. Just fill up your basket with some kind of cheese. The possibilities are endless: Comté, Roquefort, chèvre, and more. Cheese is the perfect accompaniment to any Parisian picnic as well. So, when the sun is shining this spring, grab some cheese, a baguette, and head to the bank of Île Saint-Louis or the lawn at Luxembourg Gardens, and grab a spot in the sun to lounge and snack.
[Read our article, Take the Cheese: A Guide to Bringing French Fromage Across US Borders.]
Pre-Packaged Crêpes
For the person on the go, these crêpes will satisfy in a pinch. Of course, crêpes taste best when made fresh, but pre-packaged crêpes offer a convenience that is helpful. Crêpes are adored for their simplicity and their ability to pack a punch, depending on how you decide to prepare it. So, whether you go for sweet or savory, you can fill up these crêpes with the desired ingredients in no time.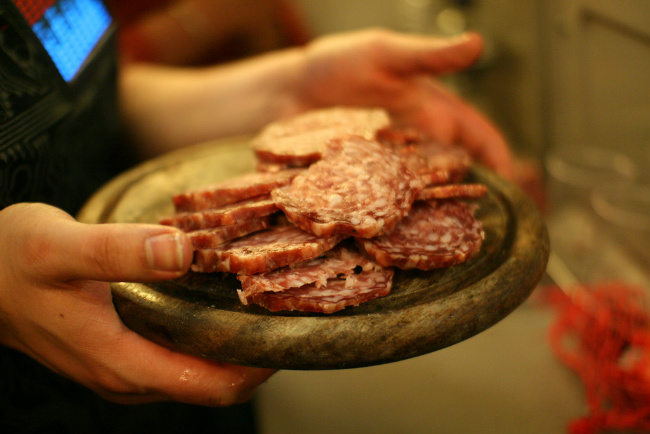 Saucisson
Saucisson, along with cheese, is another must for any spring or summer picnic in the playground that is Paris. It is a dry cured sausage, and comes in various sizes. Also called "saucisson sec," you'll find this product in nearly every French grocery store. This pork product tastes a bit like an upscale version of Oscar Mayer pepperonis (a very upscale version). It is a great addition to any charcuterie plate, and the flavor packs a punch.
Souvenirs for friends back home!
Beyond the gourmet gifts, stores like Monoprix sell all kinds of interesting, non-food, items like notebooks, stationary, French soap like Le Petit Marseillais (not the fanciest, but your loved ones will never know!), tea towels, clothes, and more. Grocery stores are the perfect place to pick up small, affordable souvenirs for friends and family.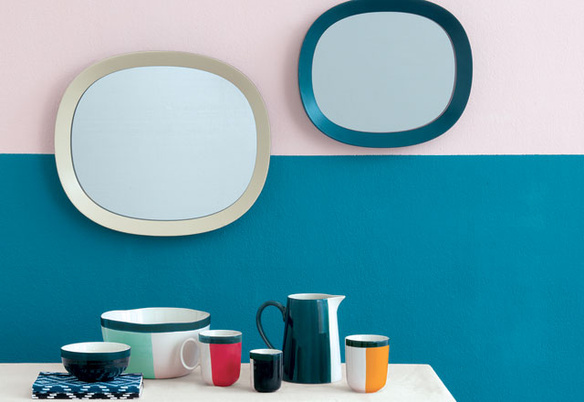 Photo credits: The Monoprix on Rue du Bac in Paris by indignity/Flickr; Franprix fun by funkyflamenca/ Flickr; Saucisson by Pascal Terjan/ Flickr